SMBC Aviation Capital chief executive Peter Barrett expects airlines will resist the temptation to favour older, less-efficient aircraft over new metal in the current low-fuel-price environment as capacity is restored in the recovery.
"Where interest costs are low and, so acquisition costs are going to be relatively low, I think new aircraft are going to remain competitive relative to older airplanes," Barrett tells FlightGlobal.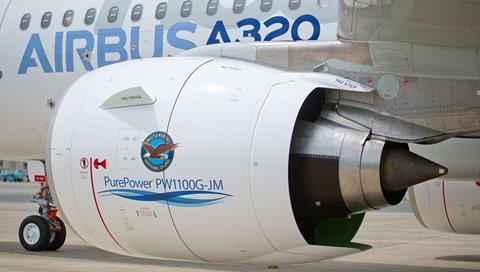 "If you are operating an airplane that in a narrowbody market is giving you a 10-15% benefit or in a widebody market a 20% benefit, even at a lower fuel price, in a challenging market that's going to make a real difference to an airline's performance."
Barrett points to other benefits of new aircraft like lower maintenance costs, and he believes increasing environmental pressure must also be considered. "That debate hasn't gone away – it may have been accelerated. In that context, airlines are going to continue to look at new-technology airplanes."
The impact of this will be felt by the older airframes in airline inventories, predicts Barrett, with the "mid-life" fleet "a particularly challenged part of the market for the next couple of years".
"Older airplanes, particularly older widebodies, are going to find it more challenging because they're harder to fill up with weakened demand," he says. "Those mid-life, 15-plus-year-old airplanes are going to be slower to go back to work, and in some cases airlines may decide to move them out of their fleet permanently."