After the all-but-total collapse of global aviation in 2020 and early 2021, last year was supposed to be when a relieved aerospace industry soared past the Covid-19 storm clouds and into the blue skies of recovery.
In many ways it did. After 18 months of abandoned holidays and cancelled business conventions, and a dearth of human contact generally, the world's appetite for air travel returned with a bang in 2022 – shaking near-dormant aircraft production lines back to life.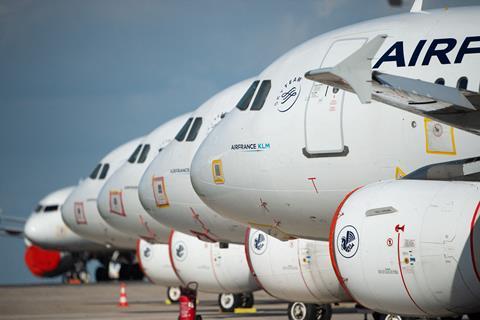 However, that came with caveats. Skill shortages – a hangover of the pandemic – created a dysfunctional supply chain, made worse by unavailability or high prices of raw materials because of the Ukraine conflict and China's stubborn zero-Covid policy.
This is reflected in our latest annual ranking of the Top 100 aerospace businesses that indicates a sector making modest progress at best, with insipid revenue and profit growth in what was meant to be a bounce-back year.
Even many defence firms – who were less affected by Covid-19 shutdowns – had a financial period to forget. Rising international tensions, including Western sanctions on Moscow, failed to feed through to increased military spending as fiscally spooked governments tightened purse-strings.
So, two-thirds of the way through the current year, where is the industry on its journey to recovery? There are many reasons for boardrooms, shareholders, and the countries that depend on a healthy domestic aerospace sector to be positive.
First, there is innovation. Companies, from the upper echelons of the Top 100 to tiny start-ups, are investing in technologies like never before – not just new forms of aerial platforms and propulsion, but materials and production methods. We are entering a golden age of advancement in aviation.
Related to that is the challenge of creating a more sustainable industry. Despite its vilification by the hardline eco-lobby, aerospace is on its way to becoming a true leader in developing ways of traversing the planet more cheaply, speedily, and comfortably, while minimising damage caused to it.
Vladimir Putin's violent violation of Ukraine's sovereignty has shown cautious spenders among NATO members and their allies that protecting democracy and territorial integrity by investing properly in defence is not a luxury but the most vital priority of any government.
However, perhaps most of all, the rapid bounce-back in air travel since the lifting of border restrictions and strict testing requirements proves – just as did similar returns in demand after 9/11 and the global financial crisis – that long-term growth prospects for the industry remain strong.
There is one other notable development in the Top 100. The appearance of Raytheon Technologies – now RTX – at number one hints at a potential power shift. The big two commercial airframers have traditionally topped the table (although last year it was Lockheed Martin).
While not too much should be read into this – the Top 100, after all, is a society where few members are admitted, and relative status rarely changes – it is the first time a supplier, albeit one with a significant line in direct contracting for the Pentagon, has taken top spot.
It means Airbus and Boeing are now commissioning engines, avionics, seating, and landing gear from a vendor that is – in terms of revenue at least – a bigger heavyweight in aerospace than they are.