Eleven years after the end of the 2007-2009 Great Recession, the USA is again having "too big to fail" discussions.
Back then, the concept applied to automakers, major banks and financial institutions that sought or took government help. They ranged from Detroit's big three, to most of the banking industry (with the exception of Lehman Brothers, which did fail) and insurance giant AIG.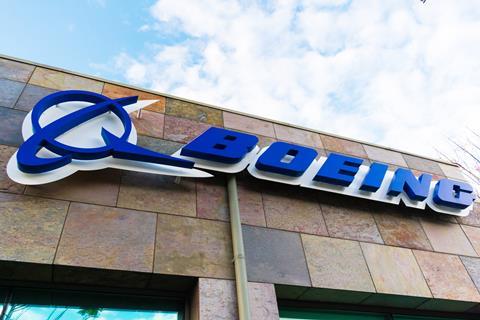 Although some of those financial institutions had made terrible bets using mortgage-backed securities, the US treasury stepped in to hammer out a rescue, deeming the risk to the global economy as a whole too great if more, like Lehman, were allowed to go to the wall.
Deliberations about encouraging moral hazard – the idea people take larger bets when they think the risk will not be borne by them – were temporarily put on hold.
More than a decade later, "too big" is back. But this time, the term has been applied to airlines and to Boeing, which seeks at least $60 billion for itself and the broader aerospace manufacturing industry to help weather the coronavirus crisis.
But Boeing's request has an unmistakably ironic tinge, considering the company has spent more than a decade firing broadsides at Airbus via the World Trade Organization for illegal subsidies.
Observers generally believe the US government should not, and likely will not, let Boeing wither and fold.
As well as the huge number of jobs that would put at risk in an election year, the airframer generates vital exports through its commercial business and is also so tightly linked to the USA's military needs that to do without it would seem impossible (although clearly that does not rule out a take-over of its defence division).
But "too big" or not, Boeing's bailout request will likely raise many eyebrows on Capitol Hill, where US lawmakers are hammering out aid packages.
Remember moral hazard? Few can argue that, like taking on those risky credit default swaps, Boeing's financial struggles stem, to a large degree, from circumstances of its own making – namely the 737 Max crisis.
The jet is still grounded and, virus or no virus, the company would not be seeing revenue from deliveries for at least another three months.
Also, Boeing is seeking help after 12 months of seemingly ceaseless – and largely justified - criticism for its handling of the 737 Max crisis.
Boeing's new CEO David Calhoun had started righting the ship earlier this year, but he, too, has been criticised recently for deflecting blame.
The full scope of Boeing's financial troubles remain somewhat unknown due to uncertainty about the Max grounding and potential withering demand across its commercial product range.
But if the company's stock price is any indicator – now hovering around $100 per share, having slipped 75% in one month – investors are worried.
Do not bet that any bailout will come with no strings attached.