The mansion that Laurent built is down to its last room. Bombardier – transformed by Pere Beaudoin from humble snowmobile manufacturer to world leader in aviation and rail transportation by the time he handed the chief executive reins to son Pierre in 2003 – will soon be known simply for business aircraft.
The industrial pride of Canada until only a few years ago, Bombardier has been forced to offload most of its assets to pay down crippling debts, a result largely of its bold but ill-fated decision 12 years ago to take on Airbus and Boeing with the CSeries.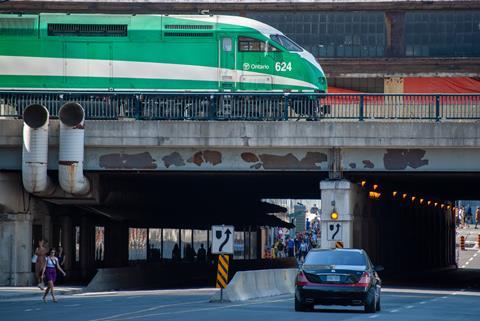 Bombardier's February deal to sell its rail arm to Alstom for $4.5 billion follows the divestment of its remaining minority stake in what is now the Airbus A220 to the European manufacturer. The Montreal-based firm has already offloaded its regional turboprop and water bomber business to start-up Longview, and there are agreements with Mitsubishi Heavy Industries and Spirit AeroSystems, respectively, to buy its CRJ regional jets line and Belfast-headquartered aerostructures division.
In the closing decades of the 20th century, Beaudoin's acquisition of a series of railway equipment companies, together with aerospace brands Canadair, De Havilland Canada, Learjet and Short Brothers, turned the tiny family business he had married into in the early 1960s into a global powerhouse. But it was an organic investment – the most ambitious in its history – that proved its undoing.
Launching the CSeries merely provoked the sleeping beasts. Toulouse and Seattle responded with re-engined narrowbodies and could afford to make sure the CSeries struggled to compete at a time when Bombardier was burning up billions of dollars on its development.
There are, of course, endless "what ifs?" Could Bombardier have stayed in the game by rejuvenating its CRJ line-up instead, as rival Embraer did, rather than taking the risk of developing a clean-sheet airframe? Should it have teamed with the Chinese – as it did briefly after the CSeries launch – or even the Russians or Japanese? Might it have cut its losses by agreeing a joint venture with Airbus earlier?
There are even questions now as to whether Bombardier can continue to exist. While chief executive Alain Bellemare describes the next months as "an exciting new chapter", there had been speculation about a Textron bid for the business jets arm, and, while the division is profitable and growing with sector-leading products including the Global and Challenger families, the sale of the rail operations will only clear about half of Bombardier's $9 billion debt.
The head-of-the-family Global 7500 boasts the most impressive range in the market at 7,700nm (14,200km), and demand for the type is buoyant. Whether Bombardier itself can look forward to a similarly long-distance future in the aerospace market depends on customers – and, more importantly, long-suffering shareholders and financial institutions – staying very patient.