Boeing stockpiles undeliverable aircraft after a fatal crash grounds its most popular model and undermines confidence. Meanwhile, Airbus throws in the towel on the superjumbo era, Bombardier bows out of commercial aviation, Embraer nears the end of the road as an independent airliner-maker and Mitsubishi confronts reality – again.
The mainline jets order backlog falls to signal the end of a growth decade and airlines – think Thomas Cook – look fragile.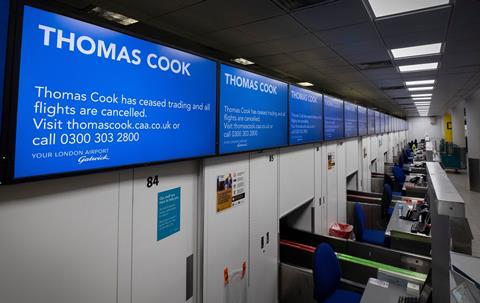 In the background, recession talk rumbles, sparks fly around a Middle Eastern powder keg, South America is consumed by civil turmoil, political crises engulf the USA and Europe, Hong Kong burns, and trade war drums pound.
And there was no missing the message from distinguished scientists, anguished teenagers and rebellious city centre demonstrators that a now-and-real climate crisis will, sooner or later, demand a radical political response.
The year 2019 was not, on balance, a good one for an industry that relies on cheap money, cheap oil, flush – or at least optimistic – customers and geopolitical tranquility, all while operating tens of thousands of massive machines that convert huge vats of kerosene to noxious emissions every second.
But was it really so bad?
One reading suggests a high-water mark, but look back to the Great Financial Crisis of 2008-2009; in geo-economic terms it does not get worse than that and, a short wobble aside, aviation has thrived.
One key difference today is that the era of globalisation may well be ending. But we are left with a global society: families, work, school and culture are multinational, so air travel will – somehow – carry on.