For seasoned observers of the Joint Strike Fighter programme, the revelation that Lockheed Martin's Block 4 modernisation effort for the F-35 is already running two years late and $1.5 billion over budget will come as no surprise.
As the US Department of Defense's largest-ever procurement effort, the F-35 has been dogged by complexity since its inception, in no small part as a result of the ambition and scale that it represents. Providing three stealthy variants, respectively optimised for US Air Force, Marine Corps and Navy operations, also means that developing and updating crucial software is an endless task.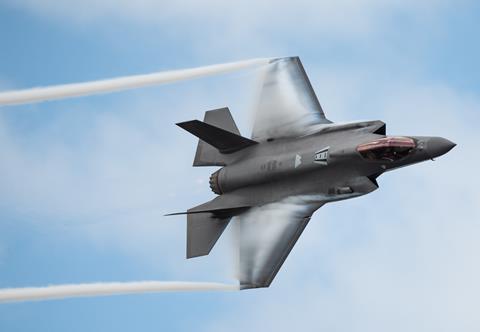 With this in mind, Lockheed in 2018 invoked the more laid-back methodology of Silicon Valley technology start-ups, in introducing an "agile" approach to software updates. Rather than perfect immense spiral upgrades, it would seek to roll out smaller increments every six months.
The company is by no means unique in trying such an approach in aerospace, but with so many masters to serve and different roles to perform, in effect it is trying to make a supertanker turn like a speedboat. If not present from the point of creation, huge scale and agility are not natural bedfellows.
More worryingly, the US Government Accountability Office has highlighted a lack of clarity around the Block 4 activity's final cost – now estimated at $12.1 billion, but with some key omissions.
Having relentlessly driven Lockheed towards beating an $80 million unit cost target for the F-35A over recent years as production ramped up, the US military's Joint Program Office now needs to introduce comparable rigour in keeping the fighter's modernisation spending under control.