If anyone thought the novelty of triple-figure aircraft orders at air shows might have worn off, the press throng gathered in a small Le Bourget conference room to hear IndiGo detail a record agreement for 500 Airbus single-aisle jets testified to the contrary.
IndiGo had been in on this trend from the start. Its founding company InterGlobe unveiled a deal for 100 aircraft for the carrier – which had still to be established – at the 2005 Paris show, and followed up with 180 more in 2011, another 250 in 2015, and 300 further aircraft in 2019.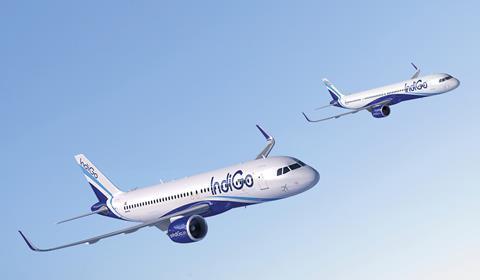 To put its latest order into perspective, it amounts virtually to the entirety of Airbus's A320-family production last year – quite the overture to re-open a show which became, like so much of the aviation sector, a casualty of the pandemic last time around.
But even if journalists have yet to appear jaded by the rewriting of numerical high-marks, the four-year absence of Paris has allowed a new era of aerospace to take root in the interim, and the prolonged gap has meant the change is more startlingly evident.
In the capital which gave its name to a legally-binding international treaty on climate change, this year's Le Bourget festival showcased the rapid advances in alternative aerial transport and propulsion – from biofuels and electric taxis, right up to hydrogen-powered engines – all blossoming in the drive for sustainable aviation.
Contrast this with the previous edition of the event, pre-pandemic, during which the focus had remained on more conventional airframer jousting, when the immediate interest centred on the Boeing 737 Max and the A321XLR and the aerospace industry's outlook fell far short of predicting the greatest crisis in its history.
Outlier Indian agreements aside, the order conveyor-belt – so often a centerpiece of the Paris show – barely seemed to step into second gear. Undoubtedly the Covid hangover, to say nothing of war and economic malaise, served to subdue.
But that left room for agile innovators to pour into the Paris spotlight, eager to demonstrate that sustainability is no longer abstract but tangible, with futuristic designs appearing on the static line and already starting to make conventional aircraft look, if you dare, somewhat passé.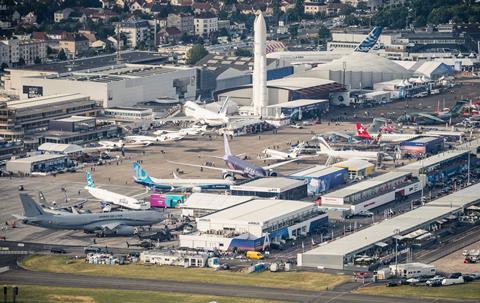 This is not a death-of-the-dinosaurs thing. The airframers have a harder game to play, their evolution will be slower, and they will take longer to catch up.
But the press briefings on technological momentum, detailing background research as hydrogen-power concepts translate into real-world demonstrations, are tremours telegraphing a fundamental upheaval in the aviation sector, one as momentous and far-reaching as the advent of the jet age.
Never mind 500-aircraft orders. If you're looking for some serious excitement, it's coming to an air show near you.