France's decision to rescue its aerospace industry with a €15 billion ($17 billion) bailout can be greeted with a variety of reactions.
For example, the purchase of domestically produced aircraft for government operators causes the barest of gallic shrugs and a jaded "quelle surprise". And for the overall package, one cynical view is that "it is just France trying to be in charge again".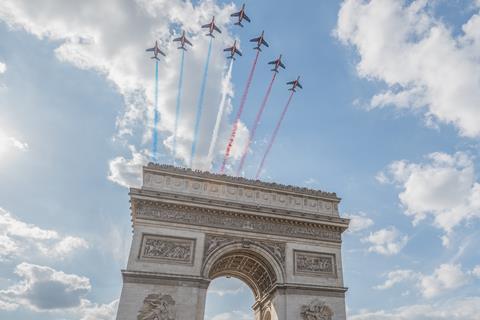 Yes, to some extent the intervention is entirely in line with the country's dirigiste impulses of the past. The very existence of Airbus bears testimony to this controlling nature.
However, to dismiss the move as simply France being France is to miss the point. When 300,000 jobs are on the line, including those of 35,000 highly skilled engineers, a country should act to shore up that industry.
Other strategic imperatives will also have been at play. For instance, sales of multimillion-dollar aircraft globally help reduce an otherwise sizeable trade deficit that exports of cheese and wine will struggle to match.
Although the main focus of the bailout has been on what it means for industrial giants Airbus and Safran, the stimulus package also recognises the importance of preserving a supply chain comprising thousands of small and medium-sized enterprises.
That does not mean preserving them in aspic, however: a substantial portion of the bailout fund is devoted to modernising the industry through digitalisation and robotics, as well as bankrolling consolidation.
Besides, Paris's proposals are strongly focused on the environment. Rather than simply shoring up the sector against the current crisis, the rescue package is designed to prepare the industry for a low-carbon future.
Some €1.5 billion over three years will fund research and development into new airliners, business jets and helicopters, and the low-emission propulsion systems powering them.
Contrast this with the UK's so-far non-existent support for its domestic aerospace industry, which, according to trade body ADS, supports 111,000 employees and generates annual exports of £34.2 billion ($43.2 billion).
If Downing Street does not want the UK to be left behind, particularly in a post-Brexit world, it is imperative that it outlines quickly its vision for the future.
Much as some in power may hate to admit it, perhaps there is something to learn from the French. After all, Paris does not believe laissez-faire is the right approach, and nor should the UK