For a concise summation of Russia's decision to invade Ukraine, venture no further than the words of UN secretary general Alberto Guterres.
"Morally unacceptable, politically indefensible and militarily nonsensical," he said on 22 March, adding: "It is time to end this absurd war."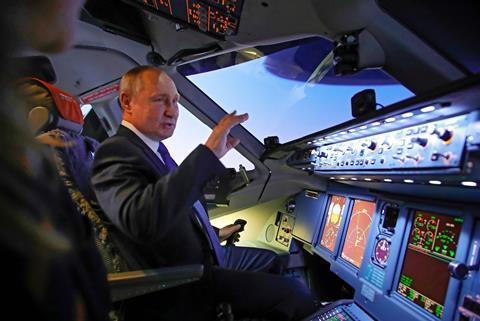 Doubtless spurred on in part by the international community's failure to act decisively after Moscow's forces annexed the Crimea region from its neighbour in 2014, Russian President Vladimir Putin might have expected more of the same when he mobilised his forces to invade on 24 February.
With NATO and the USA having called out Russia's military build-up around Ukraine's borders for months before its self-styled "special military operation" began, Putin may also have calculated that they would be unable to react, beyond issuing further verbal rebukes.
Instead, faced with the West supplying vital defensive equipment to the government in Kyiv, fiercely determined opposition from the Ukrainian armed forces, and unprecedented economic sanctions, the Russian military has come up tactically short time and again. So, having failed to establish air superiority and keep its armoured convoys safe from attack, the Kremlin has reverted to an indiscriminate policy of shelling Ukraine's cities and civilian population.
Early calls for NATO forces to intervene directly, provide more offensive equipment – such as a suggested transfer of RAC MiG-29 fighters from Poland – or establish a no-fly zone over Ukraine risked causing a broader escalation, before being dismissed by the alliance and Washington DC.
"What we're trying to do is end this war in Ukraine, not start a larger one," US Secretary of State Anthony Blinken notes.
So that means no Third World War, but in effect the situation between Russia and the West now represents the start of a Second Cold War.
Putin was already set on an increasingly isolationist path, as evidenced by measures put in place several years ago to jettison Western equipment from aerospace products like the Irkut MC-21 and Sukhoi Superjet, to bolster domestic capability.
While notable international sales of either platform were already highly doubtful, they will now find strongest favour among the Russian airlines that have been cut off from sustainably operating Airbus and Boeing jets due to sanctions. Friendly nations sympathetic to Moscow's cause will provide further customers.
For a Russian leader hell-bent on restoring the nation's faded glory, such a move could well prove acceptable. And at the same time, increases in defence spending made by rattled NATO nations – such as Germany's €100 billion ($110 billion) funding injection for this year alone – will play to his narrative of facing an over-expanded threat from West.
The ultimate objectives behind Putin's Ukraine land grab remain uncertain, and possibly known to him alone, but Russia is already facing increasingly punishing economic consequences as a result of the actions performed by his military.
How long the war will last ultimately depends on decisions to be made in Moscow, but the determination of all but its staunchest allies to halt the suffering of the Ukrainian people and punish those responsible means that it has fought itself into the tightest of corners.
The biggest unknown is how long the Russian population will remain willing to back their ostracised leader when faced with increased personal hardship. Perhaps in time NATO will not prove to the biggest threat to Putin after all.