It may have been a stalwart of military aviation since the Vietnam War, but the Chinook's appeal seems undiminished.
Aside from its big US Army customer, Boeing's heavy lifter has been acquired by serious defence players like Australia, Canada and India.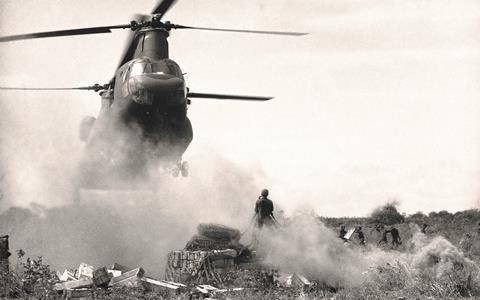 In Europe, the list of CH-47 operators spans the continent from Italy, Greece and Spain in the south to the Netherlands and the UK in the north.
Indeed, for some militaries the answer to any shortfall in rotary-wing capability is simply "more Chinooks".
That list of operators may soon be joined by France – which has expressed an interest in taking an initial two units on trial – plus Germany, where the CH-47F 
is competing for a 60-aircraft contract against the Sikorsky CH-53K, Lockheed Martin's muscular heavy-lift rival.
But the Chinook's dominance is not down to any innate superiority – although it is clearly a very good aircraft – more that it has lacked a serious rival for decades.
In particular, European industry's failure to address the segment has ceded the field to Boeing.
However, with military helicopters likely to undergo something of a revolution in the coming years as high-speed, long-range designs enter service from the 2030s, could the likes of Airbus and Leonardo have another crack at heavy lift?
Of course, it would take a concerted effort from European governments to spur such a development, but with Franco-German collaboration already driving work on a next-generation fighter and medium-altitude, long-endurance unmanned air vehicle, such teamwork is not out of the question.
But that is years away. In the meantime, the Chinook's distinctive wokka-wokka sound will continue to be heard.