As Ukraine's heroic defence against Russian invasion reaches the 18-month mark, Kyiv has at last received a boost in its conflict-long quest to acquire Western combat aircraft.
NATO's annual summit in Vilnius, Lithuania was the venue for an 11-nation "fighter coalition" to join forces and pledge to train Ukrainian air force personnel to fly and maintain the Lockheed Martin F-16.
"F-16s will protect Ukraine's skies and NATO's eastern flank," says Ukrainian defence minister Oleksii Reznikov, anticipating an expected subsequent donation of secondhand jets. "The Ukrainian air force is prepared to master them as quickly as possible," he adds.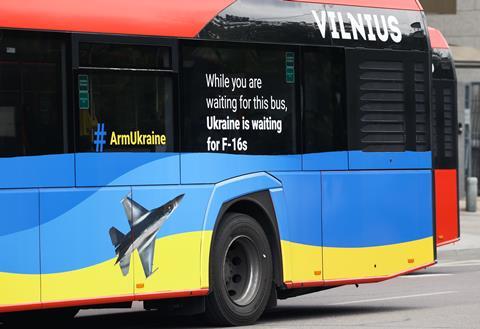 Training activities could begin as soon as August, with the work to initially be performed in Denmark, before later expanding to use a base in Romania.
For an experienced Ukrainian pilot with an operational background flying the RAC MiG-29, the process of gaining basic competence on the F-16 could take around six months – by which time more will be known about the nations likely to be in line to transfer aircraft to Kyiv.
Already transitioning their fighter fleets to the Lockheed F-35, Belgium, Denmark, the Netherlands and Norway are potential candidates to make such a donation.
Having previously acted as a barrier to any such fighter transfer, the US government now seems to be in at least loose formation with the 11-nation group, but has stopped short of joining ranks.
Bear in mind though that Washington initially also was reluctant to supply Kyiv with defence equipment including precision-guided munitions, cruise missiles and Patriot air-defence batteries, before yielding to international pressure and the requests of Ukrainian President Volodymyr Zelensky.
The introduction of an undisclosed number of donated F-16s will not determine the eventual outcome of this war, where neither Ukraine or Russia is able to assert air dominance over the battlefield. Indeed, Moscow's air-defence systems and long-range air-to-air missile threat will in all likelihood keep the advanced jets well away from the front line.
A transfer would, however, have a much stronger symbolic meaning, and underscore NATO's long-term commitment to supporting Ukraine and its population.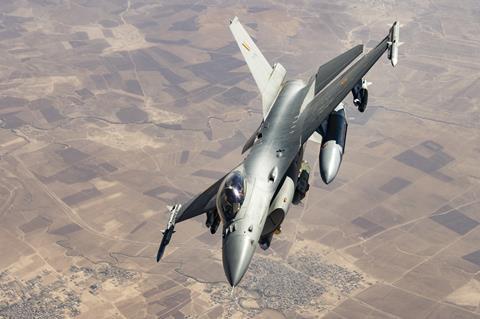 The Ukrainian air force will be able to restore and maintain credible combat mass, after losing around half of its pre-war combat aircraft during the conflict's first year. By contrast, Russia's estimated below three-digit comparable airframe losses mean that there are more than 1,000 assets still available to its air force, which remains wary of venturing inside Ukrainian territory.
While this for now falls short of offering Zelensky a firm date for Ukraine to join the military alliance – which is already poised to expand to 32 nations with the addition of Sweden from later this year – it represents a clear statement of intent.
"We have reaffirmed that Ukraine will become a member of the alliance and we have made decisions to bring Ukraine closer to NATO," says the alliance's secretary general Jens Stoltenberg.
By providing trained pilots and a valued and capable Western model in the F-16, the fighter coalition partners will make sure that Ukraine is ready and able to join formation with its allies when its day of accession comes.