Seattle faces some crucial decisions if it is to sustain its dominance in the freight sector
Few would dispute that Boeing has long shaded Airbus in the cargo sector with its broad portfolio of new-build "factory freighters" alongside aftermarket conversions. But that could all start to unravel as the manufacturer faces some key decisions over future product strategy.
While the narrowbody cargo sector is now seen as fundamentally a conversion market, demand for factory-produced widebody freighters is expected to remain solid. Here Boeing has excelled with its portfolio of 767-300F, 777F and 747-8F aircraft, offering customers a range of freighters running from 52t all the way up to 138t.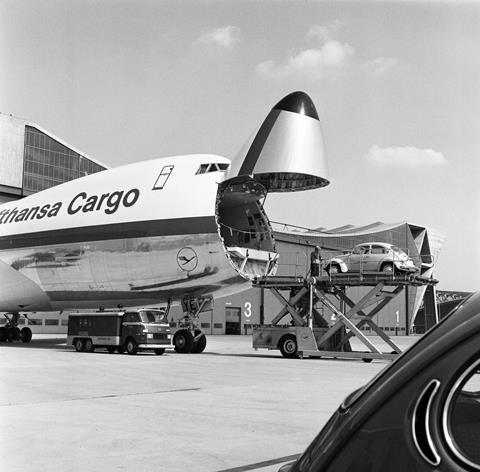 Airbus, on the other hand has just one factory freighter, the A330-200F, sales of which have hardly set the world alight. Meanwhile its progress in the passenger-to-freighter conversion sector has, until recently, been hesitant.
Boeing's first big strategic cargo decision is imminent: whether to extend production of the 747-8F beyond 2022 or turn the lights out on this iconic aircraft's assembly line in Everett.
The cargo market has of course been central to the 747's design since the beginning. The signature upper-deck cockpit configuration was incorporated to enable nose-loading capability – a crucial element of the aircraft's cargo credentials. And the current -8 family was launched not as a passenger aircraft, but as a freighter.
While the 747's termination would leave cargo operators facing a void at the top of the food chain – particularly if nose-loading is needed to carry outsize cargo - Boeing would no doubt point customers towards its 777F as a viable substitute.
But the longevity of that programme is limited and its succession plan fluid, to say the least. Boeing is transitioning production from the current 777 series to the 777X family, and would likely prefer not to run production of two different build standards indefinitely.
There is also the issue of ICAO's latest CO2 emissions regulations, which came into force this year for new designs and will outlaw non-compliant in-production types from 2028, unless they can be modified. This is understood to affect the GE Aviation GE90-powered 777F, as well as the 767-300F.
The obvious solution would be to go ahead with the proposed 777X Freighter derivative. But with the 777-8 passenger variant from which it will be developed in limbo, an early move to create a cargo derivative is no slam-dunk.
And while the evergreen 767-300F continues to enjoy strong demand, that aircraft will need the re-engined "767-X" successor in the mix to ensure production beyond 2027.
While all this is playing out in Seattle, waiting in the wings is a proposed all-cargo A350 derivative. And Boeing should be in no doubt that Airbus is ready to pounce should it spy the chance to finally turn the tables in the cargo business.