John Slattery, the GE Aviation chief executive, has many undoubted skills, but perhaps the least heralded is his ability to speak in soundbites while simultaneously sounding natural.
It is a talent that politicians yearn for, but which few can master; frequently the individual simply sounds stilted, as though they were reading from an autocue.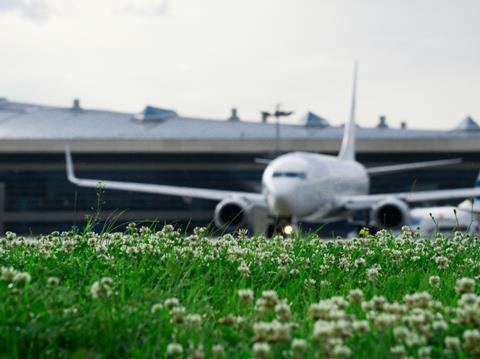 What to make, then, of Slattery's exhortations during the launch of CFM International's RISE engine demonstrator? There he called on the engine manufacturer's rivals to "engage now and compete with us" as "ultimately the planet will be the beneficiary".
Was it simply a rhetorical flourish or an expression of genuine hope? Sure, he was speaking from a position of strength – the first of the narrowbody engine manufacturers to reveal its likely future direction – but the new GE Aviation boss is correct: to stay competitive, Pratt & Whitney and others will be forced to match the 20% fuel-burn saving promised by CFM, leading to aviation as a whole reducing its impact on the climate.
These are extraordinary times, of course: thanks to Covid-19 travel restrictions, the RISE launch event was the first time that Slattery and his Safran counterpart, Olivier Andries, had met face to face since they took up their new positions. It was also just a week before what would have been the first day of the Paris air show – the likely launch venue for the RISE programme.
However, out of the havoc wreaked by the coronavirus crisis has blossomed a drive to accelerate aviation's decarbonisation.
RISE offers great promise in that respect – assuming the myriad technical hurdles can be overcome – but is unlikely to enter service until the mid-2030s. In the meantime, the thrust for the accelerated reduction of carbon emissions must come from somewhere else.
The most likely short-term hope is sustainable aviation fuel (SAF). For example, Rolls-Royce, as part of its net-zero roadmap, has committed that its in-production engines will be fully SAF compliant by 2023.
But cost and availability remain significant impediments to the widespread uptake of biofuel.
Launching R-R's roadmap, Warren East, the engine firm's chief executive, pointed out that governments have a key role to play here through incentivising the production and use of SAF; aviation must influence policy, he said.
He also noted that the engine manufacturers cannot do it alone: airframers must also drive through aerodynamic and efficiency improvements for their next-generation products.
Indeed, Andries estimated that a 10% fuel-burn gain could be derived from airframe enhancements; new powerplants are but "one component of the overall efficiency", he noted. That becomes even more true when novel architectures such as RISE's open rotor design are proposed – ever-closer integration with the airframe is vital to achieve its full potential.
The underlying message from all this? No single strand of the aerospace industry can act in isolation: airlines, engine and aircraft manufacturers, and regulators and governments must all work in concert to deliver an environment in which decarbonisation efforts can be accelerated. Or, to leave the final word to Slattery: "There is no one technology or company that can do this alone."