The lead statements on the websites of start-up energy firms Zenid and Synhelion surely sound too good to be true. "Jet fuel from air", says Dutch venture Zenid. "We turn sunlight into fuel", boasts Swiss firm Synhelion.
However, neither operation, nor a host of other entrepreneurs like them, believe they are in dreamland. These firms are the pathfinders on a journey to develop sustainable aviation fuel (SAF) from a route commonly known as Power-to-Liquids (PtL) to make eFuels or eKerosene.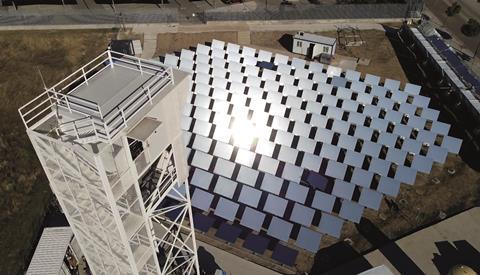 These SAFs are produced from air and water with unrestricted potential for fuel production at a large scale, while having a minimal environmental impact and potential net-zero carbon dioxide emissions, say eFuel advocates.
However, experts point out that the amount of electricity required for manufacturing PtL SAF will be enormous, and that it cannot simply be taken from the existing "grid" – additional renewable electricity must be produced.
Commercial production of SAF is currently limited to the HEFA (Hydro-processed Esters and Fatty Acids) technology, based on hydrotreated fats and oils. Other SAF technologies, such as gasification-based SAF and alcohol-to-jet, are currently being scaled up, and commercial facilities are under construction. But these technologies are based on land-based feedstocks or materials available in limited quantities, such as used cooking oil or municipal solid waste.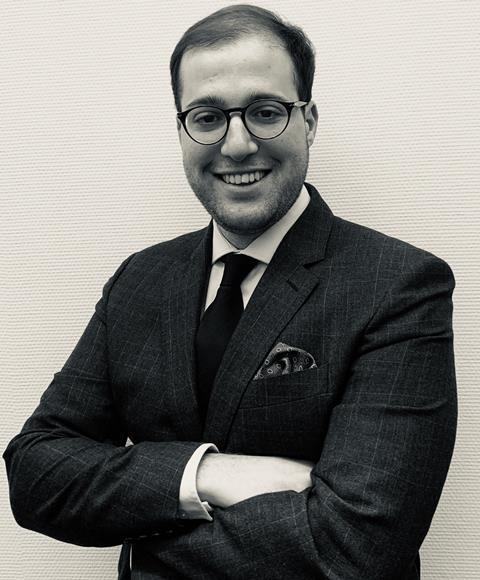 Many believe that eFuels will become an increasingly important SAF production pathway if the barriers to manufacture them in large volume and at a commercially sensible cost can be scaled.
"The use of green hydrogen, made with renewable electricity, plus the direct air capture of CO2, means eFuels have near climate-neutrality, making them the best sustainability option for aviation," says Matteo Mirolo, aviation policy officer at Brussels-based Transport & Environment, a non-governmental organisation.
Some believe too much focus now on PtL is a distraction from the ramp-up in the proven SAF production pathways. "You can get carbon savings today [with current SAFs]," Jim Woodger, managing director UK of LanzaTech, a SAF manufacturer, told Farnborough's Sustainable Skies Summit in April.
INVESTOR CONFIDENCE
The decarbonisation of aviation with SAF can begin this decade if today's technologies ramp up as advertised. If this occurs it will help generate investor confidence in SAFs as a fuel category enabling production to grow with a transition to eFuels coming in the 2030s and 2040s, Paul Stein, chairman of Rolls-Royce Small Modular Reactors, said at the same event.
This is not to say eFuels will one day replace SAF made from other pathways, as sustainable fuel produced from all avenues will be required to meet the demand for air travel. However, other than some laboratory-scale quantities, there is no PtL SAF being made today.
But there are numerous projects, mainly in Europe, seeking to get off the ground. The German government is pioneering PtL, with detailed policies aimed at incentivising its use, and the European Commission is planning to bring in mandates for PtL SAF to promote its use.
"We acknowledge that PtL has challenges in scaling up, but our research shows there are numerous start-ups coming into this market which are all in need of strong signals from governments," says Mirolo. "There will already be a small output by 2025, which will be promoted by binding mandates for its supply at European airports, and by 2050 eFuels could even be the predominant SAF in Europe."
DEMONSTRATION PLANT
This is where actors with futuristic names like Zenid and others come in. Zenid is a consortium formed in February 2021 between Rotterdam The Hague Airport, SkyNRG, German power utility firm Uniper, and Climeworks, to develop a demonstration plant making fully circular SAF with 100% CO2 derived from air.
Zenid is typical of the start-ups seeking to develop eFuels. It gathers a group of players with different skills, experience, and money to the table. SkyNRG, for instance, specialises in supplying and supporting SAF uptake globally, while Climeworks is a Swiss firm developing direct air capture technology, with the world's first large-scale plant operational since September 2021 in Iceland.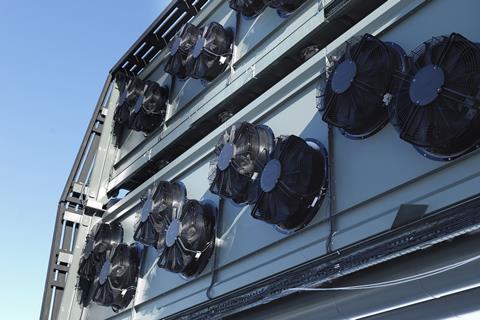 Europe's SAF mandates and focus on PtL eFuels are a clear signal for SkyNRG. "Our job is to go and build projects and we plan to participate in the mandate market for PtL by 2030," says Darrin Morgan, head of growth & investment at SkyNRG.
The company is working in the Zenid consortium and is studying an eFuel plant with Stuttgart Airport and Germany's Schwenk, a building materials company, where the CO2 would come from capturing the gas as a byproduct of cement production. A plant with an output of 50,000t per year is envisaged by 2028. SkyNRG is confident the PtL market will develop and is looking at several other opportunities. "We will build as many [plants] as we can competently handle," says Morgan.
While most projects focus on electricity as the power source to manufacture eFuel, Synhelion has an alternative – heat from sunlight. The idea, which emerged in the 1980s at the Zurich-based Federal Institute of Technology, sees solar radiation reflected by a mirror field. The solar heat goes into a reactor with CO2 and water to produce solar fuel.
The technology has been tested in a facility in Spain and an industrial demonstration plant to produce solar fuel will enter service in Julich (Germany) next year, says Synhelion. "The beauty of this technology is that it doesn't use electricity, so the plants can be standalone and thanks to cheap and eco-friendly thermal energy storage, solar heat can be used around the clock for fuel production," says the company.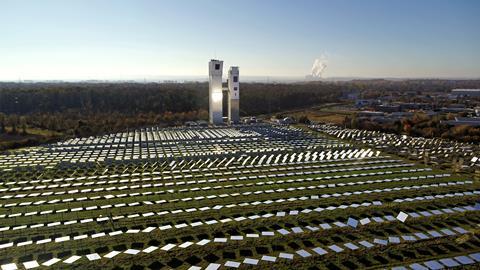 In March, Lufthansa Group and Swiss backed Synhelion, with Swiss agreeing to be the first airline customer of the "sun-to-liquid" fuel, which will initially come from a demonstration plant under construction in Germany, in 2023. The aim is for a larger commercial operation to come on stream in Spain in 2025 and multiple plants to follow.
While Synhelion's ambitions illustrate the diversity of technology and players entering this field, the energy giants are investigating eFuels too.
COMMERCIAL VOLUMES
Shell was one of the first to produce an eFuel, delivering some 500l from a laboratory for use during a KLM Boeing 737-800 demonstration flight from Amsterdam Schiphol to Madrid in January 2021. The company is ramping up its SAF output fast, with an ambition to make 2 million tonnes per year by 2025. In parallel, Shell intends to move into making eFuels at commercial volumes, Jan Toschka, president of Shell Aviation, tells FlightGlobal.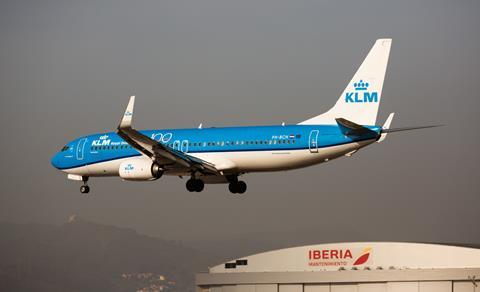 The company is building a large-scale demonstration plant in Germany and work on a full-scale PtL operation, with an initial capacity of 100,000t per year, could start in 2023 for commissioning in 2025.
However, as Toschka points out, the capital investment needed for the PtL business case is six times or more expensive than today's SAF plants. "This is why we need to talk about de-risking. The industry will require incentives to invest in PtL," he says.
According to Morgan of SkyNRG: "We think the techno-economics are viable when the incentives are set up for PtL and the mandates do that. Investors are telling us they have an increasing level of understanding to make business cases start to close in this field."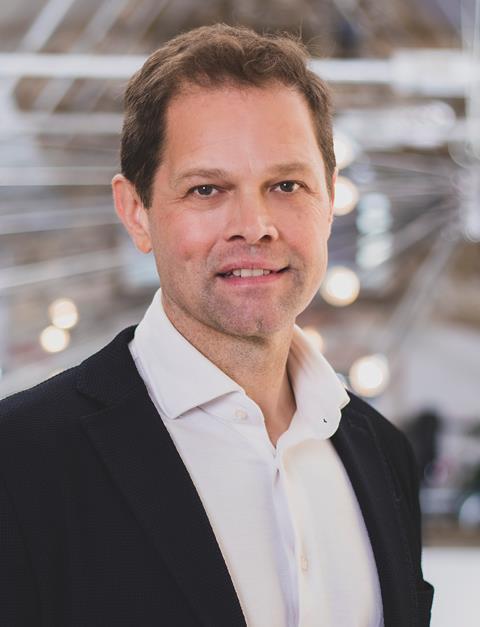 Germany is leading the way in Europe with a strategy to deliver such incentives, and even published a specific PtL roadmap in 2021. "The only opportunity to decarbonise aviation is to focus on the fuels, and we need to take the opportunity of eFuels for aviation as soon as possible," says Falk Heinen, who leads transport and environmental policy at the German Ministry for the Environment, Nature Conservation and Nuclear Safety.
The country has established an incentive scheme or Market-Based Measure, called the Greenhouse Gas Quota, that gives subsidies to companies producing fuels that deliver the most greenhouse gas reductions. The subsidies will get progressively larger as new laws come into force during this decade.
In addition, Germany's strategy will see specific PtL sub-quotas being introduced alongside overall SAF quotas. There was a long debate in the country about which sectors should have priority in taking advantage of eFuels, with agreement reached that aviation and shipping, which have few alternatives, should be at the top of the list, explains Heinen.
"From 2026 there will be a 0.5% PtL sub-quota, rising to 1% in 2028 and 2% in 2030," says Heinen. Although only a tiny amount, this means all aviation fuel sold in Germany from 2026 will contain some eFuel.
This regime has encouraged energy firms to invest in eFuels, says Heinen. There are at least two companies with plans for PtL plants in Germany and more on the way. One, backed by Lufthansa, is Atmosfair. On paper these plants have the capacity to deliver 50,000t of eFuel by 2026, which would be enough to meet the 0.5% PtL quota.
These are small amounts, but it is important to get started, say the players in this field. And no-one is under any illusions about the enormity of the challenge, whether in delivering green hydrogen, renewable electricity, or direct air capture of CO2 at scale.
"This is huge," R-R's Stein told the Farnborough Summit. "The energy transition is said to be the biggest reallocation of human capital since Roman times."