Your views about the aerospace industry and our reporting
An impossible dream?
Regarding Pilar Wolfsteller's opinion piece 'Aviation's man problem' (Flight International, March 2021), the assumptions made and conclusions reached are just plain incorrect.
The science clearly, consistently and repeatedly shows that men and women, whilst being equal, are different. The biggest difference is that as a population men show more interest in things and women show more interest in people.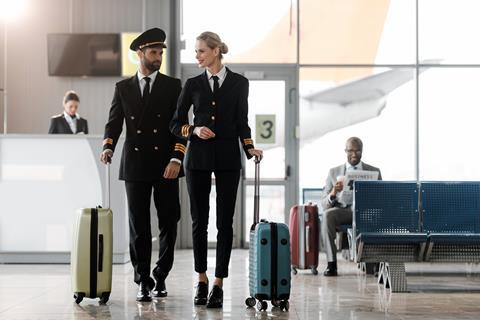 To test this, we can look to the Scandinavian nations and their very advanced egalitarian societies. There the gender role disparity has become more pronounced, not less. In Scandinavia, more women are choosing people-based work and more men are choosing things-based work than in the past.
This is the science, these are the facts and it's been repeatedly shown. Just Google the science literature – not opinion pieces – to see it.
What is the justification for expecting a pilot population of 50% women and 50% men? There is none. Many of the girls whom your author so stridently advocates for are just not that interested in jobs as pilots and mechanics. This is why business finds it so hard to recruit women into certain roles.
Most men are not misogynistic bigots looking to bully and intimidate any female colleagues and sideline them out of the industry. It is not such men who are "stopping" girls from entering the industry, but simple disinterest. You can hold a door wide open, but if no-one wants to enter, no-one will.
Some of the best pilots I know are female, and they are welcome in the cockpit any day. As a man, I apologise on behalf of my fellow men for those harrowing times when girls have been bullied or sidelined. That is not right, and there are no excuses.
What we must do is focus on equality of opportunity through an egalitarian culture. The desire for equality of outcome is simply a politically correct fashion, an unachievable nonsense, just another opinion piece justified by oft-repeated tales of yore.
via email
Tragic irony
Reading the comments by EASA executive director Patrick Ky in your article 'Out of the ordinary' (Flight International, February 2021) regarding the Boeing 737 Max flight tests, I see he said "We pushed the aircraft to its limits… and could confirm that the aircraft is stable and has no tendency to pitch up even without the MCAS".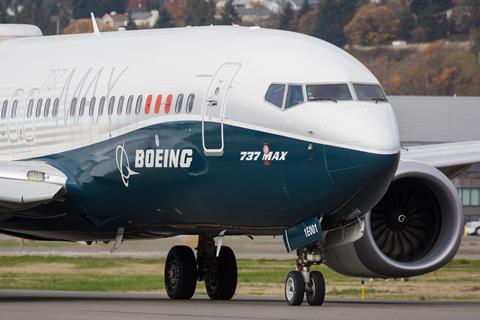 Given that the purpose of the MCAS was the elimination of "a tendency to pitch up at low airspeeds", one has to wonder whether this system – whose malfunction was responsible for 346 deaths and untold economic disruption for Boeing, along with its suppliers and customers – was necessary to begin with.
Robert P Czachor
Chief consulting engineer (Retired), GE Aircraft Engines
Champaign, Illinois, USA
Bad for the UK
I wish to highlight the situation with regards to the grossly unfair liberalised US airline cargo agreements now affecting the UK and Europe.
Late last year, Grant Shapps, the UK's secretary for transport, signed off – with virtually no scrutiny – a deeply damaging and outrageous change to the European Open Skies agreement affecting aviation in the UK (FlightGlobal.com, 17 November 2020).
This was done in conjunction with his US counterparts, and allows full access to the UK for US cargo airlines to operate unrestricted revenue cargo flights within the UK and to points in Europe as well as the rest of the world.
On top of this injustice, the US crews and staff are not required to pay taxes or any kind of social payments whilst being based long-term in the UK and Europe.
No reciprocal access of any kind has been negotiated for UK companies to be allowed to do anything similar in the USA, which strictly forbids airliners which are not US-owned from operating commercially within the country.
This one-way, sugar-loaded deal has alarming implications for all our future trade deals with the USA post-Brexit.
This sycophantic pandering to US interests is being done without the slightest regard or interest for the plight or welfare of UK airlines and employees such as myself, who are currently being forced out of business by such arrangements – this coming on top of the overwhelming Covid crisis that has been affecting our industry.
I am appalled at the total disregard shown by this government to UK citizens working in the airline industry.
Graeme Pryke
Mulbarton, Norfolk, UK
VSTOL creation
The Royal Air Force (RAF) has protected the UK from its enemies since its inception. However, its latest fighter – the Lockheed Martin F-35 Lightning – has a number of faults, as you recently reported (Flight International, February 2021).
The RAF cannot effectively protect the UK with this aircraft – a different vertical/short take-off and landing (VSTOL) type is needed.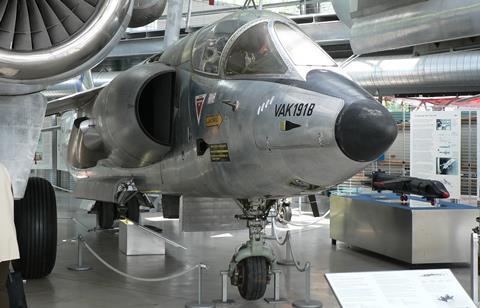 Looking to the past, the VFW VAK 191B could have been equipped with a Rolls-Royce Pegasus 15 engine to provide a supersonic VSTOL capability. The VAK 191B was based on the British P1127, and was tested as part of the European Multi Role Combat Aircraft programme, which went on to produce the Panavia Tornado.
The US Air Force also needs to replace its Fairchild-Republic A-10 fleet – perhaps a VAK 191B/Pegasus combination could have done the job as a ground-attack aircraft also suitable for RAF and NATO use?
A Roberts
Bristol, UK
Editor's reply: Germany pulled the plug on the VAK 191B project in 1975; Italy had already walked away from their partnership before a first free flight in September 1971, and three prototypes completed only 91 flights. Had it entered service, its service life would almost certainly have ended by now, as with the UK's Harrier and Sea Harrier fleets. The UK's F-35Bs form part of its Carrier Strike capability, with the nation being protected by the Eurofighter Typhoon.
Out there
Okay, own up. Who's the Space: 1999 fan in the FlightGlobal office (Straight & Level, March 2021)?
RobAvia
via Twitter
Editor's reply: That one wasn't on our radar back in the day – our tastes range more from Starfleet to Herge's Explorers on the Moon…