Your views about the aerospace industry and our reporting
Don't blame it on software
As a professional aviation journal, Flight International ought not to fall into the lazy journalistic trap of referring to the Boeing 737 Max MCAS as "flight-control software", as you did in your January 2021 issue.
It is not just software, but a complete control system, and the most fundamental change made was not to software, but the addition of a hardware sensor. That system was designed to include one angle-of-attack indicator and the horizontal tail.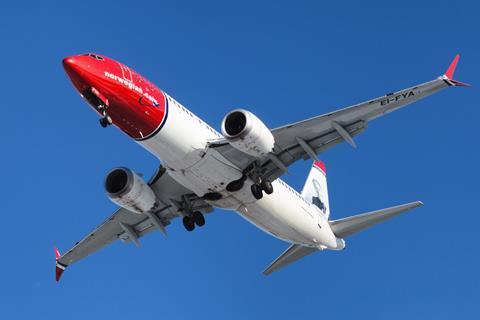 What occurred was not an error in programming, but at least two fundamental system design errors. It relied on one sensor, when it could have accessed two, and as apparent from the Ethiopian Airlines accident, when faced with a complete absence of sensor data, instead of issuing a warning it erroneously assumed an aircraft attitude not consistent with any other evidence and started controlling the flight.
It still beggars my belief that such system design errors, even if made in the first place, could have got through any robust risk assessment regime.
Bob Owen
Sherborne, Dorset, UK
Packing them in
As 'Budgie News' reported (Straight & Level, January 2021), the last Blackburn Beverley C.1 military heavy-transport is an ex-flight-test machine.
Indeed, it remains not only the last, but also the first example of that kind; it should not be confused with the preceding civil/military GAL-60 Universal Freighter from which it was developed after Blackburn merged with General Aircraft.
Regarding the capacity of the 'hull' for 90 troops, additionally there was seating for almost half that number – a further 42 – in the rear-fuselage 'tail-boom' structure (which, by that definition, was therefore the size of a small regional jet cabin).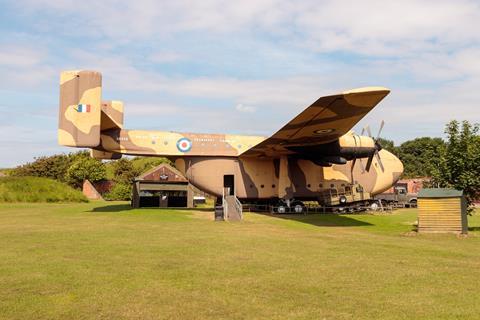 The tail-boom has a full 6ft of internal headroom, as I proved more than once during mid-1960s' Royal Observer Corps air-experience flights in Beverleys at 242 Operational Conversion Unit at RAF Thorney Island, before their replacement with Armstrong-Whitworth Argosy C.1s.
It looks as if the story of this mighty aircraft, which was retired in 1967 less than 10 years after production ceased, will come full circle: the need to dismantle the airframe for delivery to its (planned) final home will emulate the identical requirement for the prototype Universal Freighter, which was built at the General Aircraft factory west of London, to have been disassembled for transport to the Blackburn airfield at Brough for its first flight.
Incidentally, on the final such Thorney Island occasion we were pleased to see, resplendent in Middle East air force sand-and-brown 'desert' camouflage, Beverley C.1 XH124 that was destined to be displayed (but, alas, not preserved for posterity as planned) at the Royal Air Force Museum at Hendon.
Ian Goold (Former Flight air transport editor)
Cranleigh, Surrey, UK
Hidden threats
Further to your online opinion 'Is air safety progress vulnerable to pandemic ripple effects?' (FlightGlobal.com, 17 January), we must grasp the fact that the airline industry and its safety culture may be at unintended risk amid the Covid-19 situation.
Of specific note, modern high-tech airframes are notably vulnerable to the effects of storage and infrequent use.
Extremes of temperature, humidity, and more, can have highly significant effects on composite fibre structures, glass, wiring looms and digital equipment, as well as on oils, seals, and other systems.
A lack of electronic and oleo-pneumatic stimuli can degrade avionics and mechanisms.
I believe we have already seen a rash of in-flight incidents via recently evidenced engine failures, undercarriage issues, avionics interruptions, windscreen failures and so on, in airframes that have been returned from storage, or infrequent usage – notably amid greatly fluctuating temperature regimes.
With no criticism of engineering departments intended, are the risk factors now increased?
Could we be facing a rash of return-to-service, safety critical in-flight events as unintended outcomes that can manifest no matter how hard we work to prevent them?
Returning an airframe to service safely requires money, man hours and more.
Vigilance is vital, and surveillance essential. Engineering budgets must be increased to cover the risk exposure that is another potential long-Covid symptom.
The warnings are clear.
Lance Cole
Swindon, Wiltshire, UK
Trouble brewing
George Empson's letter about a TriStar fire (Flight International, January 2021) brought to mind an experience I had in the early 1970s.
I had booked a package holiday which surprisingly included a charter flight from Stansted in a Canadair CL-44. A number of our fellow passengers were Middle Eastern refugees carrying all their worldly possessions in a motley assortment of bags and holdalls.
In those days, Stansted handled relatively few passenger flights and terminal facilities were basic – if you could carry it, it seemed you could take it on board.
Shortly after take-off there was a commotion behind us, and we observed an old man happily brewing up his kettle on a primitive primus stove in the aisle.
Fortunately the flight attendants reacted quickly, but I always wondered whether, had a tragedy occurred, the authorities would have been able to establish the probable cause.
Strict pre-flight checks have never bothered me after that!
Chris Coates
Poole, Dorset, UK
No justice
When the Scottish Criminal Cases Review Commission referred the conviction of Abdelbaset Al-Megrahi for the Lockerbie bombing back to the High Court in the spring of 2020, it was hoped the interests of justice might be served.
In the two decades since the original trial, evidence had emerged which made it difficult not to agree with Nelson Mandela's contention that there had been a serious miscarriage of justice.
UN observer Hans Kochler called the trial shambolic. Sheriff Graham Cox, the first of the Scottish judiciary to meet the two Libyan suspects, made no secret of his belief that the wrong men were in the dock – a view later endorsed by Scotland's senior law officer in the investigation, Lord Fraser.
Finally, the Al-Megrahi family has always been supported by Dr Jim Swire and the Reverend John Mosey, whose daughters died in the atrocity.
But as was anticipated, the appeal court judges upheld the original conviction (FlightGlobal.com, 15 January).
The judiciary of a tiny statelet is clearly too interconnected. Even an appeal to the UK Supreme Court won't get the release of "secret evidence held by the British government" which incriminates other suspects: evidently, no US government wants to admit that the whole tragedy was kicked off by the reckless actions of the crew of the USS Vincennes.
Dr John Cameron
St Andrews, Scotland