Your views about the aerospace industry and our reporting.
A380 modifications: winging it?
The news that Airbus has come up with a further, more effective "fix" to cure potential fuel leaks from the A380 wing spar into the main gear wheel well is of course welcome (FlightGlobal.com, 11 January 2022).
Cue self-congratulation all round for "safer skies".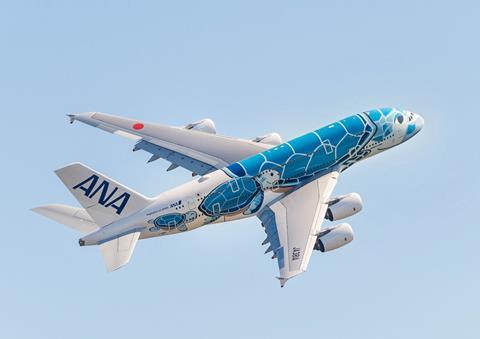 But hang on: the first "drain hole" fix was deemed inadequate, but the second modification does not have to be applied to existing airframes for up to 12 months.
We have been here before – but let us recall how a related accident and resultant deaths can suddenly see the deadline to apply a fix quickly shortened by official order.
In 2012, the A380 wing rib-feet cracking issue saw inspection ordered within four and 30 days.
So today, if the latest wing issue for the A380 is so well researched (via two modifications), why allow a year to implement a cure?
Might the answer lie in potential costs, corporate and regulatory constructs and the side-effects of power speaking to itself?
Can you call this a safety culture?
Lance Cole
Swindon, Wiltshire, UK
Partial forecast
I was rather surprised that in Jon Hemmerdinger's review of the prospects for Boeing this year (Flight International, January 2022), he did not mention possible reputational damage arising from the Texas Grand Jury indictment for fraud of former Boeing 737 Max test pilot Mark Forkner in October 2021.
If the fact and the content of that indictment is not worrying Boeing management, it certainly should be.
Bob Owen
Sherborne, Dorset, UK
Down Under blunder
Your 'Best of the rest' picture of the Eve urban air mobility aircraft for Sydney Seaplanes (Flight International, January 2022) is printed backwards.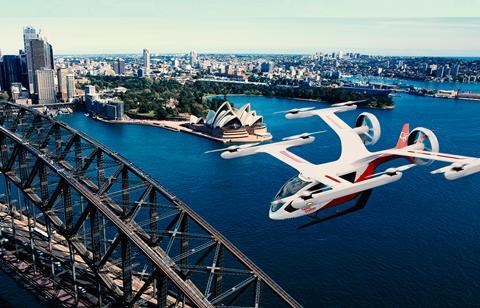 The resulting view seems about as likely as the 50-aircraft order.
Toby Gursanscky
Sydney, Australia
Editor's reply: The "artistic licence" in reversing the iconic backdrop was taken by the graphics folks contracted by Embraer's Eve unit (at least they got the livery on the aircraft right). It could have been worse though: seizing on the term "Down Under" might have resulted in the Harbour Bridge and Opera House being inverted…
No people power
I noticed that in your World Air Forces directory 2022, Angola's air force is still referred to as the Angolan People's Air Force.
That name was correct until the early 2000s – but following the peace agreement between the government and UNITA, the designation for the service changed to the Angolan National Air Force, with a Portuguese-language acronym FANA.
This can be seen on pictures of Angola's military transports.
J Mira
Via email