Your views about the aerospace industry and our reporting
Deja vu?
The current sad sight of stored aircraft, and airliners being used for sightseeing flights or on-the-ground dining (Flight International, November 2020), prompted memories of my childhood in London and my Dad taking me for a pleasure flight from London Airport – as Heathrow was known then – in a Dragon Rapide.
During the circuit we passed over a line of recently-grounded Comet 1s and I recall the emotional voice of the pilot describing his concerns for the future of British civil aviation.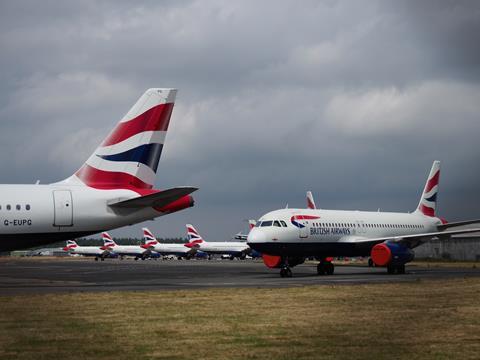 Another memory was of a flight in an Auster over the Solent and seeing the Saunders-Roe Princess flying boat on the slipway below. Now my local airfield of Hurn (Bournemouth International) has its own long line of grounded Airbuses.
Chris Coates
Poole, Dorset, UK
Early warning
With reference to your recent De Havilland competition question about the Comet spawning the Nimrod (Flight International, November 2020): when I was working at Woodford to put the support in place for the ill-fated airborne early warning Nimrod, we discovered that the Nimrod crash switches were originally used on the Avro Lancaster!
Mike Parker
Preston, Lancashire, UK
Essential reading
When sorting out my magazine library, a Flight International issue dated 30 August 1980 was there – its article on the Farnborough air show was the reason that we visited the event some years later, and it was fantastic.
I paid a whopping NZ$2.35 for the magazine, and it was worth every cent.
I still cannot get over an article in it about a TriStar incident with an in-flight fire that killed all 300 on board, owing to two butane gas cookers. The article states that "Camping stoves are known to have been carried (and occasionally used in cabin aisles)" on some flights.
Can you imagine that happening today? You would not get those things on board, let alone use them.
George Empson
Lake Tekapo, New Zealand
Festive humbug
I'm perplexed that Uncle Roger's Christmas quiz has mysteriously disappeared, to be replaced by a 'Festive' quiz (Flight International, December 2020).
What exactly are we feasting about, if not the birth of Christ 2020 years ago? Is this some do-gooder's attempt at not offending somebody somewhere in your audience? Have you actually had complaints about the use of the term 'Christmas' with all its shocking connotations, of peace on Earth, goodwill to all mankind and the birth of a Saviour?
I trust that with this discarding, and to avoid hypocrisy, you have decided to forego the proffered bank holidays and other trimmings, and will be working straight through with no festivities allowed.
Poor show. Uncle Roger would surely be horrified.
via email
Editor's reply: Oh dear – perhaps this outrage was prompted by narrowly missing out on getting that treasured Total Aviation Person score in our fiendish annual quiz? There is no do-goodery occurring here: our use of the term 'Festive' reflects the fact that the quiz questions are not Christmas-themed, and has been used by us for many years with this feature. More seasonal cheer next time, please, or you might end up on Uncle Roger's naughty list! Now, where did we put the sherry…