Your views about the aerospace industry and our reporting
Stick to the facts
In the 'Accidents and incidents' section of your annual airline safety report (Flight International, February 2021), there seemed to me to be a thread of sensationalism creeping in to your reporting – rather than being simply factual, as your learned readership has come to expect in the past.
The UK Air Accidents Investigation Branch (AAIB), as I'm sure you know, has been very succinct with its reporting, and long ago set the bar for the tone of these kinds of reports. Its sterile and succinct wording, pertinent to the cause, is non-judgemental nor sensationalist by design.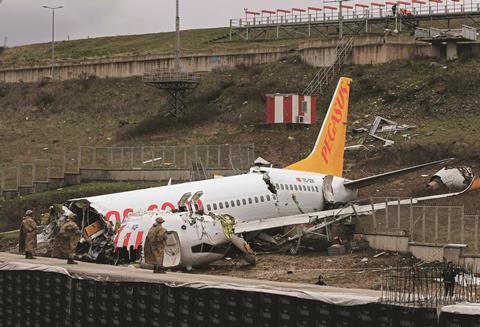 For me, some examples from your report (see below) conjured up a vision of rather puerile Air Crash Investigation type programmes on television.
"The pilot was able to escape from the aircraft and climb on to a part of the fuselage that remained above the water."
"The pilot steered to avoid the hangar, but the aircraft only came to a halt when the left outboard engine hit a tug."
"Ethiopian soldiers mistakenly believed the plane was on a potential suicide mission as they had not been informed of the flight and the aircraft was flying low."
"The man who was killed was subsequently reported to be 'a homeless person known to police'."
"They selected the gear down but nothing happened."
"The fire and rescue crew could not attend the damaged aircraft because their crash rescue vehicle had flat tyres."
Come on, Flight – we are experts here – just give us the salient facts and spare us the needless hype.
Tim Procter
via email
Editor's reply: We appreciate the feedback, but are not attempting to replicate how the AAIB covers such events; we are a magazine, not an investigative or safety body. We strongly believe that all the examples you cite were statements of fact, and free from sensationalism. We have to be selective in our listings, due to space constraints, but always strive to impart a clear picture of what happened. Meanwhile, we hope that our new monthly layout and larger typeset made the listings easier to read than in our old weekly format.
Floating an idea
I have watched with amazement the ability of America's Cup-contender sailing yachts to rise up on their sea legs and "fly" at astonishing speeds, often under good control. Then I think of the blended-wing airliner projects under active study by Airbus, Boeing and others.
I see a capacious, buoyant shape, with high-mounted, spray-protected engines at the back. Put a conventional V-shaped hull along the centreline and you get a flying boat, but still with maritime drag.
However, by getting rid of that traditional hull and using fully retractable foils, you would have a water plane that could match the economics of a normal aircraft.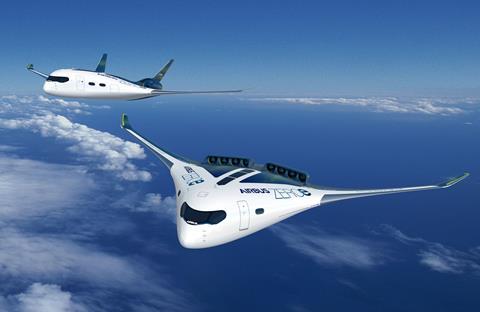 In parts of the world which are hard to access otherwise, there might just be a use for such a specialised creation.
David Stevens
Woking, Surrey, UK
Para memories
With reference to Ian Goold's recollections of the Blackburn Beverley (Flight International, February 2021), I was a serving member of the Parachute Regiment when the type replaced the Handley Page Hastings.
The Beverley was the first British-built aircraft specifically designed to drop parachute troops and their support equipment. The cargo bay was cavernous, and could easily absorb more than 90 fully equipped troops who jumped from two doors at the rear of the plane.
It could carry a further 40 troops in the tail boom upstairs, who left through a hole in the floor. It was possible for all three exits to be used simultaneously.
Interestingly, on the flight to the drop zone, you and the load you were carrying were restrained not by the usual seat belt, but by an individual cargo net.
The Beverley was noisy, cold and uncomfortable. The Armstrong Argosy which replaced it was luxurious, but it was soon replaced by the Lockheed C-130 Hercules.
Albert Rowley
Thundersley, Essex, UK
Calling for Cody
Congratulations on making the move to producing a monthly magazine. This change means that there is more time for you to go into more depth in the articles, and more time for the reader to consider such subjects from a broader perspective.
I am also enjoying the magnificent cutaway posters occasionally provided in the magazine, giving insight into the complexity and mechanical beauty of these amazing machines.
As your magazine now has the space, and the historical content to provide such articles, I wondered whether you would like to produce an in-depth article on Samuel Franklin Cody; the first man to build and fly an aeroplane in England, and who should be much more well-known than he is at present?
I am astonished that this man is so little known, even in America, where they usually like to advertise one of their own as having been the first to do something anywhere in the world.
W D Barbut
London, UK
Editor's reply: Mr S F Cody featured extensively in Flight's early editions, from 1909 (the year after his historic first) until his death in a 1913 crash. Perhaps the next Farnborough air show, in 2022, might offer a suitable platform for us to again remember his achievements.
Bang on
As a close support aircraft for ground troops, the Lockheed Martin F-35B would have to be fitted with wing hardpoints – a la Harrier – in order to carry the weaponry needed for that role.
Albert Gorton
Harpole, Northamptonshire, UK
Editor's reply: The F-35 already can be equipped with external stores, although carrying such equipment decreases its stealth credentials.