Your views about the aerospace industry and our reporting.
Mental health: not the only theory for MH370 loss
Your feature on pilot mental health (Flight International, November 2022) was correct in saying that the murder-suicide theory for the 2014 Malaysia Airlines MH370 disaster was never proved. But it could have said more.
The theory dominated the planning of the underwater search, which consumed vast sums of money, went on for years – and found nothing.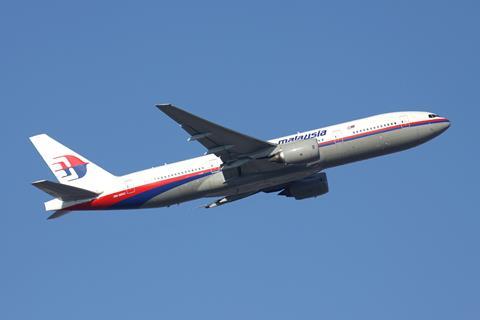 The tragedy was not followed by a campaign on pilot mental health, but measures were [separately] taken to control the fire hazard from the bulk carriage of lithium-ion batteries, with tangible benefits to the aviation safety record.
If the Boeing 777 had been crippled by a cargo fire – as I suspect – its erratic trajectory across the geographic arcs calculated by Inmarsat would have terminated north of the zone favoured by the murder-suicide theorists.
The sea won't keep its secrets for ever.
Richard Lloyd
Coventry, UK
Shape your tail-feather
As a designer and flyer of my own model RC designs I quickly learnt about aerodynamic balance. For example, a large vertical tail area is great for low-speed safety but damps out high speed manoeuvrability.
Looking at pictures of Eviation's latest Alice offering (Flight International, January 2023), I stand by to see a 50% increase in tail-feather size.
David Stevens
Woking, Surrey, UK
The too-small print
As a Flight International subscriber/reader dating back to the 1960s, I find some of your current magazines have poor quality printing that is very difficult to read.
One of the many examples of this can be found in the February 2023 issue, which has column headings on the two Airbus and Boeing tables that are miniscule and coloured green on dark blue/black, which makes them virtually impossible to read.
This type of printing is poor, particularly for a magazine that now costs close to £6 per copy. Can we please have a magazine that warrants the price?
Ken Armitt
Via email
Editor's reply: Our colour palette was chosen as part of a redesign linked to our monthly format launch in late 2020, which also involved switching to larger text and improved-quality paper. We acknowledge that the legibility of the small green lettering used in some tables could be improved, so have switched to using white text, with immediate effect.