Your views about the aerospace industry and our reporting.
Horses for courses
With regard to your article 'Emirates chief rues lack of A380neo as SAS counterpart says too many widebodies built' (FlightGlobal.com, 7 April 2022), both can be right of course.
Emirates has the best long-haul aircraft ever built, the A380, when moving people once or twice per day between the international hubs. There will always be a long-haul market, and nobody needs to put on hourly flights when flying for 12 hours.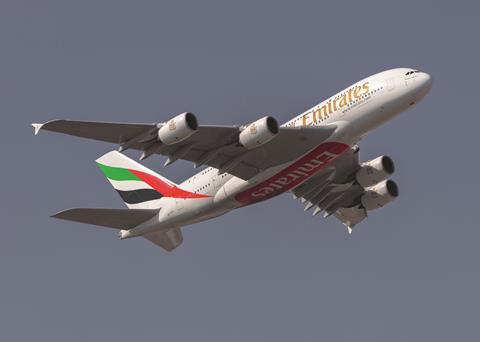 What you need on long-haul flights as a passenger is of course comfort – and for the operators, moving as many passengers as possible with as few aircraft as possible.
SAS is a regional carrier. For its mostly less than three-hour flights, the most important factor for passenger satisfaction is flexibility in departures. Fulfilling passenger demand for time flexibility is of course only done with smaller aircraft.
Bo Rosenkvist
Via Facebook
Wrong connection
Congratulations on the article 'Hydrogen on the charge' (Flight International, February 2022), but I would like to point out that Air Iceland Connect was integrated with Icelandair in March 2021, so it is in fact Icelandair's fleet of Dash 8s.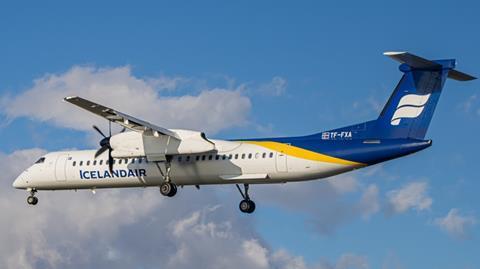 We now operate the international and regional/domestic networks under the Icelandair brand.
Heida Gubrandsdottir
Deputy chief operating officer, Icelandair
Via email
Editor's reply: Our apologies for this error, which was introduced at the image selection stage of our editorial process.
Tighten up
I have only got to page 7 of April's magazine, but the errors detract from the serious narrative.
In Comment, you say Germany will increase defence spending by €100 million, but by page 7 you say it is €100 billion. And on page 6 you refer to "rubles" instead of roubles.
A bit of proof-reading wouldn't go amiss.
Via email
Editor's reply: Apologies for the inconsistency – €100 billion was the correct figure – and we will try even harder to prevent such errors from sneaking through.
To share your views or submit a letter to Flight International, email flight.international@flightglobal.com