Your views about the aerospace industry and our reporting.
Powering propaganda
Regarding your Comment article 'Putin's progress' (Flight International, October 2022): progress is a relative term. While I do not believe the Western media's extreme portrayals of Russia as totally ineffective, inept, and helpless, I find Putin's claims of total independence and "everything is going great!" even more specious pieces of propaganda.
The reality, on the other hand, is pretty clear: the probability that Russia has somehow come up with a way to totally secure a supply chain for volume production of airliners it could not produce even with access to Western supply chains, and at a speed that outpaces Airbus and Boeing, is laughable with any level of quality and safety of the product.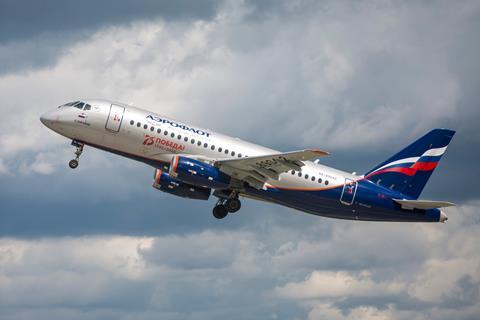 This "progress" is posturing and propaganda, that is all. But that is the purpose: everyone (including Putin) knows this will never happen, but that is not the point. Pride and propaganda is.
Basit Mustafa
Via Facebook
Low profile
With the army and navy understandably having prominence in the magnificent pageantry that honoured the late Queen Elizabeth II at her funeral, it seems a shame that the Royal Air Force (RAF) was not given an opportunity to offer Her Majesty a specific salute on the day.
The RAF usually has a central role to play in state occasions of this kind if and it is rather a pity that four Typhoons or even the Red Arrows could not have been tasked with perhaps flying a 'missing man' formation while trailing black smoke, possibly over Wellington Arch as the first procession came to its end.
Bob Millichap
Via email
To share your views or submit a letter to Flight International, email flight.international@flightglobal.com