Your views about the aerospace industry and our reporting
Call for a real 'International Rescue'
The TV puppet show of olden days Thunderbirds was clever, entertaining and yet prophetic. The problems of today mean the need for rapid response to communities and natural environments in distress has never been greater.
Air power, although rubbished by 'populists' and 'experts' (no doubt sincerely trying to save planet Earth and the lifeforms thereon) is the only way to win time and save thousands of lives (Flight International, September 2021).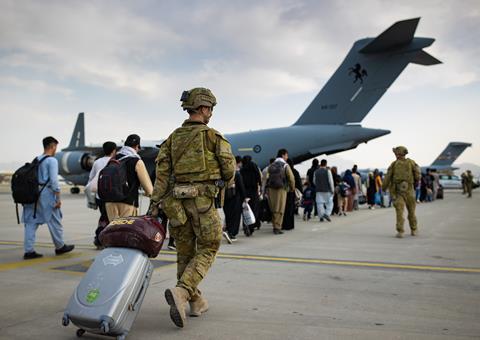 Modern air forces operate large fleets of very capable airlifters for strategic and tactical delivery, some amazingly effective at both, and yet efficient international teamwork and fundraising is not always there to use them for humanitarian purposes.
What about an independent, non-political central body – generally along the proven and amazingly successful format of the UK's Royal National Lifeboat Institution – for taking full, publicly and corporately-gifted control for bringing aerial assets and funding together?
What a fantastic chance for nations, manufacturers and politicians to combine their skills and resources, forget self-interest and fly flat-out for the good of our future and our fragile globe.
David Stevens
Woking, Surrey, UK
Going for woke
It is disappointing to see that your publication has joined the legions who have been drinking the 'woke' Kool-Aid.
By this I mean the fact that you felt it necessary to comment about, if not rebut, Peter Parsons' letter 'Emissions: impossible?' (Flight International, August 2021).
The point Mr Parsons was making is that of all the CO2 in the atmosphere, only 3% comes as the result of human activity.
So continuing to focus on "exciting developments and innovations", as you say, will be a great way to reduce costs, reduce noise and emissions – but none of this will make a jot of difference to the amount of carbon in the atmosphere.
Peter Mountfort
Auckland, New Zealand
The Hunter's lasting quality
I recently saw the aircraft of Hawker Hunter Aviation in action and must admit to being in awe of them. Despite being a design that is 70 years old, the Hunter can still show a clean pair of heels to many more modern types: its flight duration being far higher than that of a BAE Systems Hawk, for example.
Vintage jets also have one thing which the modern types don't: they are built like a brick privy! This includes the Hunter's Rolls-Royce Avon engine.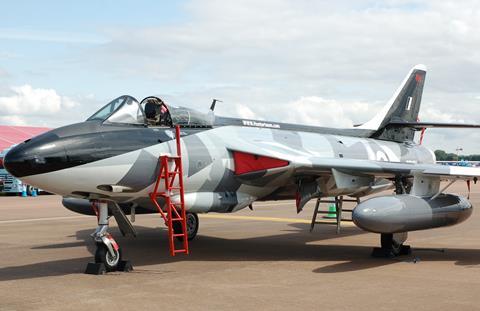 In the quest for lighter, cheaper and more fuel-efficient performance, it seems toughness has been sacrificed on the engineering altar.
Years from now, when the last Lockheed Martin F-35 goes to the breakers, I bet that the distinctive sound of an Avon will still be heard in the sky.
Sir Sydney Camm would be proud!
Edward Philpott
Neston, South Wirral, UK