Your views about the aerospace industry and our reporting
Aviation: going backwards fast
Your articles 'Powering ahead' and 'Leading the charge' (Flight International, August 2021) provide scant sentences, amidst several pages, relating to the commercial considerations of operating these new aircraft around electric technology.
For example: "No details are available on the performance characteristics" of the Pratt & Whitney Canada-powered De Havilland Canada Dash 8-100; and "as yet, no range or speed performance has been released" for the Tecnam/Rolls-Royce P-Volt.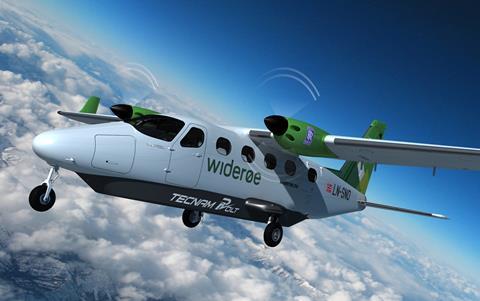 For billions of dollars in investment, it seems we will soon be telling passengers they can only fly half as far, but for twice the price. This will please the effervescent green lobby no doubt, but passengers pay airlines, and airlines pay manufacturers.
Airframers and engine suppliers seem to be on the bandwagon and politicians' coattails around the world about meeting self-imposed emission targets. The aim to reduce these emissions is admirable, the timescale and practicalities are certainly not. Surely we must introduce a scintilla of common sense here?
The Wright Brothers and Louis Bleriot pioneered fantastic aeronautical achievements that gave us brilliant advances for passengers that went on and on. But now we are going backwards: higher fares, less range, heavier airframes, and an awkward perception of a tiny but vociferous lobby that flying is killing us all.
Are we all in total admiration of our green emperor, or will someone think to tell him he has no clothes?
Tim Procter
via email
Foolish words
I write with regard to the article 'Well worth freighting for' (Flight International, August 2021).
I was shocked, appalled and deeply offended by the cross-section headline 'Conversion therapy' on page 57 of the print edition. That phrase refers to one thing and one thing only: the highly discredited and damaging attempt by nefarious people and organisations to attempt to change someone's sexual orientation from homosexual to heterosexual.
It is a highly offensive practice, and as a gay man and long-time subscriber, I find it shocking it being referenced in a respected aviation publication.
If someone in your editorial team thought it was a clever play on words in an article about freighter conversions, he or she was sorely mistaken. It was not funny, and it never should have appeared.
Flight International owes me and other readers a formal apology – anything less will represent nothing less than a complete failure on your part to recognise the seriousness of the offence that you have caused.
John Howard
London, UK
Editor's reply: We apologise wholly for using the phrase – it was not appropriate, and should never have made it into print. Unfortunately its very negative meaning was not understood when it was introduced to the article and then missed by us in the proof-reading process. It is never our intention to offend or insult anyone on the grounds of their sexuality, religion, nationality or belief, and we will be more careful to avoid any such inadvertent slip in the future.
Taxi prank?
It seems that hardly a day goes past without us seeing the announcement of yet another battery-powered vertical take-off and landing air taxi project, usually by a start-up company (Flight International, July 2021).
These are more likely to start up and then close down, dissolving back into the dreamland they came from, methinks.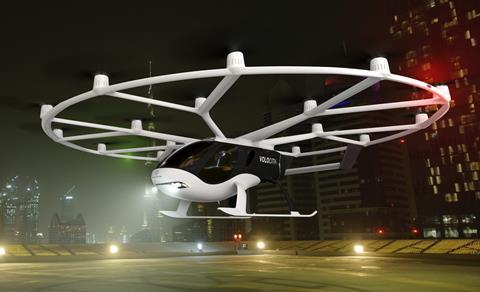 I can't imagine that the general public of modest pocket will want to travel in these buzzers – nor would they delight in seeing the very rich taking such shortcuts.
When the town councillors feel where their votes really come from, I expect they will ban them from urban areas.
David Stevens
via email