Your views about the aerospace industry and our reporting.
Poor planning ruins air travel
Airlines and tour operators are trying to rebuild and return to profit after the pandemic, but daily we learn of cancelled flights ruining families' dreams. Chief executives are pressing staff to go beyond the extra mile, sometimes even beyond their normal responsibilities (FlightGlobal.com, 13 June, 2022).
The issues appear to be a combination of airlines selling more seats than they can handle, with airports apparently unable to match demand. Staff were laid off at the start of the crisis with seemingly little thought for the future.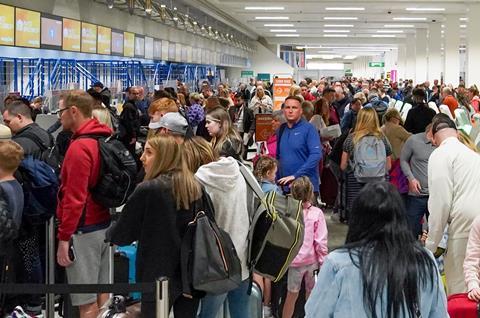 The most competent people will always find work elsewhere, and passengers are now taking the hit for apparent complacency in the industry. Where is the joined-up thinking?
A culture of safety should be at the heart of everything in the industry. Internal and external audits, some by local civil aviation authorities, should ensure that commercial demands can be met safely and capacity is not overstretched.
In the current crisis, it seems that the airlines which outsource airport services the least are able to control their service delivery the best.
The aviation authorities must step in urgently to stop erosion of standards and ensure commercial pressures are not threatening safety.
Full and deep audits must be carried out to ensure that in all departments full safety standards are maintained and that safety culture is not eroded by over-ambitious middle management with pressures from the CEO. Accountable managers must be held to account.
Don Landsborough
Via email
Missed opportunity
Even before Covid-19 closed down public exhibitions and gatherings worldwide, it was clear that the Farnborough air show had lost its appeal as a weekend spectacle for the public.
The last time I went, the show was a massive disappointment, with all the interesting new aircraft that were there during the week having long since flown off to resume their test and demonstration programmes.
I wrote then to suggest that the public should be encouraged to attend Farnborough on the opening days instead, when all the best and most exciting exhibits are still there.
Surely such an arrangement is now even more desirable and would benefit everybody?
David Stevens
Woking, Surrey, UK
Building up charge
Among all the breathless announcements and, dare I say it, hype about the development of new electric aircraft of various shapes and sizes (Flight International, August 2022), I have seen very little information about the charging infrastructure that will clearly be necessary to support such vehicles.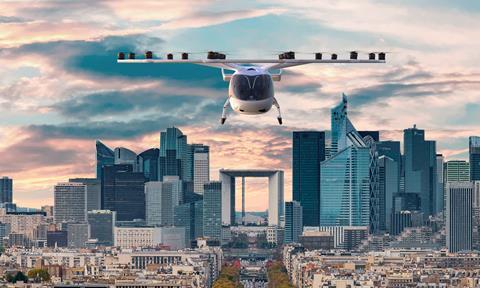 Will electric air taxis be limited to destinations where a charger is available? What happens when an electric aircraft has to divert to a location that doesn't have a charger? Is there a common standard for charger plugs?
And, presumably, electric airliners can forget about 20 minute turnarounds.
Nigel Healey
Aboyne, Aberdeenshire, Scotland