For nearly 10 minutes after the left engine of a Cessna CitationJet failed, shortly after take-off from Paris Le Bourget airport, its pilots struggled with flight control and navigation difficulties as the cockpit filled with dense smoke.
Neither pilot had time to put on protective googles. The captain did not use the quick-reference handbook, leaving the first officer unable to check his actions. Teamwork between the crew of the business jet (F-HCIC) was "almost non-existent", according to French investigation authority BEA, adding that the aircraft overflew central Paris – a prohibited zone for low-altitude flight – before returning to Le Bourget to land.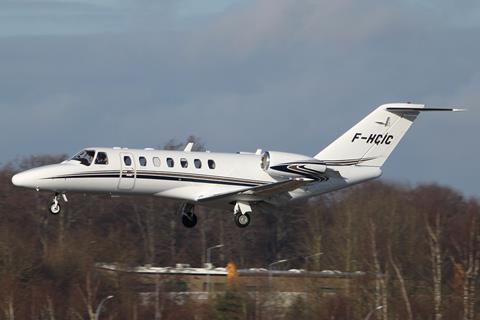 BEA found the pilots involved in the incident, in July 2013, were not sufficiently trained on fire, smoke and emergency descent procedures. The first officer had not carried them out since his type rating, while the captain had only simulated the procedure, on a real aircraft, the year before.
EMERGENCY PROCEDURES
"Emergency procedures as complex as the ones provided for this incident cannot be considered safe if they are not the subject of training," the inquiry stated, adding that using a real aircraft was inadequate for such exercises.
"It is illusory to imagine that appropriate training can be given in flight because, in practice, it is impossible to properly simulate smoke or an emergency descent."
But BEA acknowledged that a full-flight simulator for the CitationJet was restrictive, costing "at least twice the price" of the aircraft, with the result that full-flight simulators for high-performance aircraft were scarce.
Investigators carried out an emergency descent, with fire and smoke, in a fixed training device fitted with a smoke generator, and found training for the procedure on this type of device was "quite possible".
BEA pointed out that European regulations on flightcrew licensing mandated the use of full-flight simulators to train for certain situations, including emergency descents, whereas more affordable lower-level simulators were capable of providing the necessary requirements, and recommended that the European Union Aviation Safety Agency (EASA) lift the restrictions.
Similar conclusions were reached after a Piper PA-31 fatally crashed in Toulouse in 2011 after developing an asymmetric thrust issue on approach.
BEA noted that flight simulators were "only rarely available" for high-performance aircraft, and sought alternatives – such as the use of other simulator options – given that asymmetric flight exercises on aircraft are hazardous, and rely on "mimed" gestures with actions "not fully realised".
With the intention of ensuring that crews develop the correct skills, and resources are used efficiently, EASA has unveiled proposals for a "paradigm shift" in initial and recurrent pilot training. This will, it says, centre on "applying an innovative approach" to the capabilities classification of future flight simulation training devices.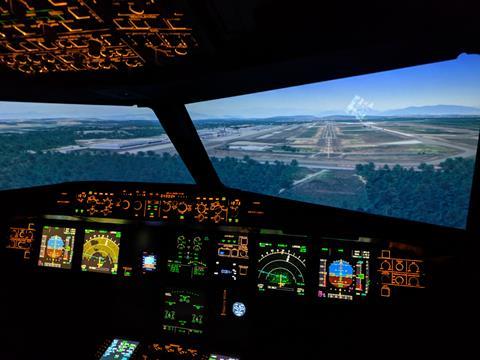 Among the objectives of the proposal is the aim of reinforcing safety levels by addressing the low fidelity of some training devices, or even the lack of ability of such devices to support training for certain tasks.
"The need to change the rules arises from regulatory discrepancies and barriers that currently limit the possibility to obtain training credits by using other types of training devices," states the regulator.
"Without this rule change [full-flight simulators] will continue to dominate the training industry [and] flight-training devices will continue to have limited and [non-standardised] capabilities."
There are some 1,400 training devices under EASA authority, of which about 40% are full-flight simulators and 40% are fixed-base devices – primarily flight and navigation procedure trainers.
EASA wants to introduce standardisation, and establish the necessary simulation fidelity levels necessary to support training, while also providing a path to cater for technological advancements.
The proposal is based on determination of the 'DNA' or a 'fingerprint' for individual training devices – a 'capability signature' – which takes into account features, fidelity levels, and the device's ability to provide adequate training for specific tasks.
Once a particular signature for training tasks is known, it can be matched with the signature of available devices to see which ones meet or exceed the required capability.
This signature process is founded on a detailed matrix listing procedures to be tested or taught during six different stages of flight – from pre-flight inspection through to take-off, manoeuvring, approach and landing – under various normal and abnormal conditions, including fire, systems failure, and in-flight upset.
These are cross-referenced to system capabilities – such as cockpit layout, handling characteristics, weather, control forces, and motion cues – and one of four fidelity levels is assigned at each juncture: specific, representative, generic, or not required.
ENSURING CONSISTENCY
Such a matrix, says EASA, provides a means to correlate the signature of a flight-training device with each training task to ensure consistency with approved initial and recurrent training programmes.
"This allows training providers to use the most appropriate and latest innovative training devices," the agency adds, with the correlation providing "objectivity, transparency and reproducibility" in the choice of equipment.
"We welcome the proposal and believe it is a useful intervention," says L3Harris Commercial Aviation Solutions vice-president for sales and marketing Robin Glover-Faure. "It provides welcome clarity on what fixed training devices can be used for."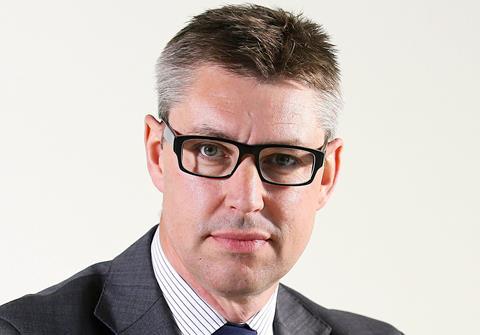 He says the proposal gives manufacturers certainty that devices they are developing will be relevant to broader training capabilities, while offering flexibility for airlines to use such equipment to supplement full-flight simulators while conducting type-rating and some forms of recurrent training.
"From a training providers' perspective it offers more versatility to tailor programmes and use a broader mix of devices to suit the airlines' specific requirements, including current budget limitations," Glover-Faure adds.
EASA had considered alternatives to the new proposal, including abandoning classification of baseline qualification levels for various devices – from full-flight simulators to basic instrument trainers – and having them qualified only according to specific features.
This idea was rejected because it would require "radical changes" across various training types, says EASA, and potentially have a "negative impact" on US-European bilateral safety agreements – as well as risking variation in standards and increased costs because "every device would be, in effect, unique".
EASA believes the overall investment required for the proposal will be "very low" compared with the turnover of organisations operating training devices.
MAINTENANCE COSTS
It expects a reduction in training expenditure, pointing out that the dry cost of using a full-flight simulator is around €250-500 ($245-590) per hour, compared with €100-200/h for a fixed training device, while recurrent maintenance costs are twice as high for simulators.
EASA estimates the savings in type-rating training, using fixed training devices rather than full-flight simulators, might amount to 20%.
Not only does EASA believe the proposal will result in a direct link between training tasks and device suitability, making training more effective, but also that it will generate fringe benefits.
Simpler non-motion devices can consume 10 times less power than complex full-motion equipment, leading to an environmental advantage, while there also will be reductions in the workload undertaken by regulatory authorities.
A number of training specialists and manufacturers, including CAE, have yet to disclose opinions on the proposal, whose comment period ran to the end of March. EASA was also seeking input from aircraft manufacturers, pilots and regulators.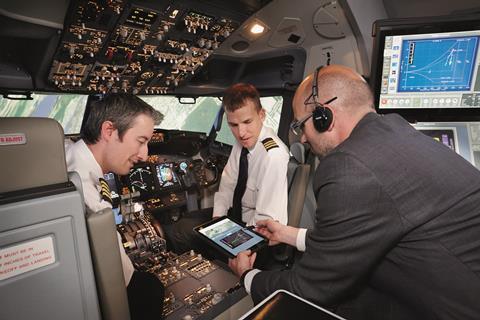 Glover-Faure believes the changes will lead to more demand for products, from large carriers seeking to purchase fixed devices to complement simulators and smaller airlines wanting to outsource time on devices to offset simulator time.
"We saw the direction of travel using the 'middle category' of devices to support type-rating around two years ago," he says. "So we invested in our manufacturing and development of them."
L3Harris has delivered Airbus A320 fixed training devices to companies including Lufthansa and Baltic Aviation Academy – the Baltic agreement including Boeing 737 Max and NG platforms to support single-aisle training demand.
EASA says the regulatory framework for flight-training systems has not changed for 25 years and claims that it "neither stimulates innovation nor paves the way for emerging technologies" – pointing out that the training field is increasingly exploring the use of artificial intelligence and virtual reality.
KLM Cityhopper recently sought EASA's backing for a new supplemental virtual-reality pilot-training scheme for Embraer E-Jets, which could begin replacing certain classroom instruction.
"Virtual reality allows pilots to familiarise themselves with the cockpit in advance, so that they make more effective use of their simulator time," says Cityhopper's senior Embraer instructor Sebastian Gerkens.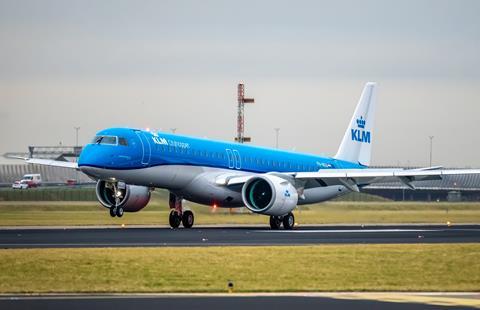 Technological advancement, says EASA, means the full-flight simulator – the highest-fidelity training device – is no longer the only option for all training.
"Training needs and their evolution should take a larger role in driving the development of training tools," it says.
INNOVATIVE POSSIBILITIES
EASA wants to ensure harmonisation with the latest revision of ICAO documents on flight-training criteria, opening the market for devices, with Europe being among the first regions to take advantage of the "innovative possibilities" provided by the revision.
But ahead of any radical shift to cutting-edge training, the new matrix and capability signature scheme will enable the fixed training device to emerge from the shadow of the full-flight simulator, and become a valued asset rather than an understudy.
Glover-Faure says L3Harris is ensuring its latest generation of fixed devices will differ only minimally from their more complex cousins.
"We are using the same DNA and full software load from the aircraft manufacturer as we use in the full-flight simulators. So except for the motion, they offer a comparable full simulation experience," he says.
"We've defined our design approach with the objective of making no compromises on the level of fidelity and standard of training when airlines offset their use of full-flight simulators through the use of our new-generation fixed training devices."