"This is a once in a generation renaissance for aviation engineers," Brian Yutko, Boeing's vice-president and chief engineer, sustainability and future mobility, said during the Sustainable Skies World Summit, hosted by the Farnborough International Airshow in early April.
The likes of Yutko and his counterparts at Airbus, Embraer, GE Aviation, Pratt & Whitney and Rolls-Royce – intense rivals when it comes to selling aircraft and engines – are today united as technologists facing the colossal challenge of delivering the products to meet the industry's net zero greenhouse gas emissions targets. In addition, they must deliver a 20% hike in fuel efficiency compared to current generation engines. "There is no chance of getting bored," jokes R-R chief technology officer Grazia Vittadini.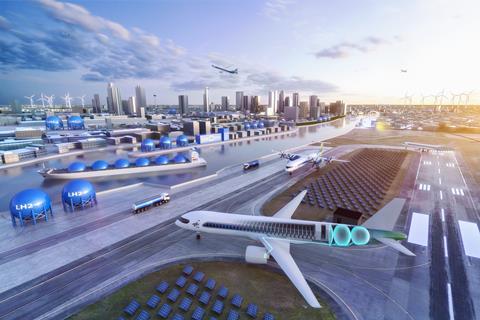 Given the vast number of words spoken and written on the topic, we could be forgiven in believing that the solution to achieve net zero emissions is already here. That answer is hydrogen, the wondrous, lighter-than-air element that when used as a fuel to power aircraft produces no harmful carbon dioxide.
But hydrogen for aviation is far from a given, at least not for aircraft of 100 seats and above. And there are academics who believe the pursuit of hydrogen for aviation is misguided.
Vittadini sums up the size of the challenge by describing the energy required on the world's longest commercial route – the 8,000nm (14,800km) Singapore Airlines service from Singapore to New York, flown with a 300t Airbus A350-900 powered by R-R Trent XWB engines. This 19h flight requires 44,000gal of Jet A-1 fuel. Converted to electrical units this equates to 1.738GW. To deliver 1GW would require 3.125 million photovoltaic (solar) panels, or 365 utility-scale wind turbines. "That is a lot of energy," she says. And that is the energy needed for a single flight.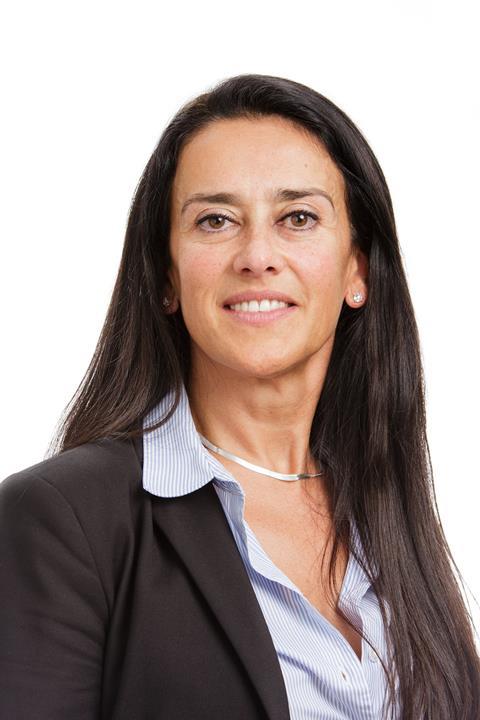 If the sustainability imperative was not urgent, hydrogen, either in gaseous or liquid form, would be a non-starter. It has never been used at scale in commercial aviation (not since Zeppelins flew across the Atlantic in the 1930s). It is tricky to manage. The cost of delivering green hydrogen – made with renewable electricity – at such a vast scale and at a sensible price appears a distant prospect. And the physical properties of hydrogen, which is four times less dense than kerosene, mean its greater storage requirement brings aircraft designs with range and payload penalties.
SCIENTIFIC DIFFERENCE
The Hydrogen Science Coalition, a group of independent academics, scientists and engineers, says it is working to bring an evidence-based viewpoint to the heart of the hydrogen discussion in Europe. It is deeply sceptical that hydrogen is the answer for aviation.
"When you crunch the numbers it's clear that hydrogen is not suitable for transportation," says Bernard van Dijk, airplane performance lecturer at Amsterdam University of Applied Sciences. "It requires too much energy to produce it without CO2 emissions (green hydrogen) and there is a significant storage problem."
However, some believe aviation's lack of decarbonisation options puts hydrogen at the head of the queue, and the size of the climate challenge means it must be investigated. "There are only a limited number of ways of getting to net zero emissions," explains Arjan Hegeman, general manager of advanced technologies at GE Aviation. "Hydrogen combustion does get to zero carbon emissions, so it is a logical thing to look at."
There are two ways hydrogen can power aircraft. It can be used in an onboard fuel cell to make electricity, or it can be burnt in a gas turbine. MTU Aero Engines, for example, is converting a Dornier 228 19-seater as a testbed to develop a complete hydrogen fuel cell power system with the aim to fly the demonstrator in 2026, says Barnaby Law, its chief engineer flying cell.
However, while fuel cell technology shows promise for smaller aircraft of up to 100 seats, for larger aircraft of that size and above the focus is on the direct combustion of hydrogen.
Airbus, the industry's hydrogen champion, has stated its ambition to bring a zero emissions airliner of beyond 100 seats in size into service by 2035. The company going public on this target has galvanised the entire industry into action.
"We want to create the 'Tesla moment' by bringing a hydrogen plane to the market," Guillaume Faury, Airbus chief executive, told the European Commission's Clean Aviation conference in March. He hopes Airbus can do with hydrogen what Tesla Motors did for the automotive world by pioneering electric cars.
"We did a detailed analysis on the many pathways [to achieve net zero emissions]," Mark Bentall, head of research and technology programme at Airbus tells FlightGlobal. "SAF [sustainable aviation fuel] is fundamentally important and we must secure it. However, if we try and drive forward, where do we go?," he asks. "Our analysis shows that liquid hydrogen is the destination because it gives you the better trade of energy density and the better trade of energy production."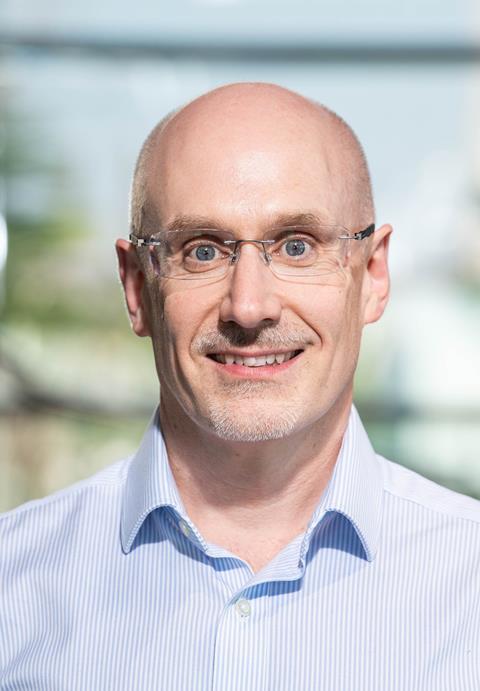 In public, Boeing talks about its extensive research into hydrogen for aviation, but it will keep to its philosophy of not discussing specific product timelines until there is a product to launch, says Yutko. However, like Airbus and most others, the fact that SAF can deliver progress immediately on emissions reduction makes it a critical pathway. "That is why we have leaned in so hard on SAF. Under any scenario we know we need a thousand times more SAF [than made today]. If we do not do that we fail," he says.
"And then the question is: what are these other technologies and on what timeline do they start to make sense in product form?," asks Yutko. Boeing is in the concept and demonstration phase of researching novel propulsion as it "looks at the art of the possible", he says. This investigation includes a partnership with GE and NASA to fly a 30-seat turboprop with a megawatt-class hybrid electric engine and work on large composite cryogenic fuel tanks to store liquid hydrogen.
The information gathered from this work and more is "synthesised" into future product concepts, and "then we layer on top of that certification requirements and conceive technology programmes and demonstrators", says Yutko. This is an established industry process that can take multiple years. The difference today is that the clock is ticking to arrive at decarbonisation solutions.
Speaking at the Clean Aviation Forum, Eric Dalbies, senior executive vice-president R&T and innovation at Safran, said disruptive technologies like hydrogen were essential to bridge the fuel efficiency gap in half the time it usually takes to develop a next generation powerplant.
The major engine manufacturers are all engrossed in a hunt for the technologies that will enable them to do this. Each has a roadmap and timescale that describes this pursuit, and they are broadly similar. For instance, P&W's Graham Webb, the firm's first chief sustainability officer responsible for its sustainable propulsion technology roadmap and strategy, describes the pathways to net zero as: a continuous investment in fuel efficiency for gas turbines; validating 100% SAF capability in its engines by the mid-2020s; the introduction of hybrid electric technology from 2030; and the use of hydrogen from 2035. P&W, in common with all the players, is working to some degree on them all.
P&W's experience with liquid hydrogen as a fuel goes back to a 1958 project dubbed Suntan, where it developed a long-range spy plane with Lockheed's famous Skunk Works. The project was dropped because "it ran into the challenges the industry faces today [with hydrogen], such as the volume of the fuel making the aircraft too large", says Webb.
Although it failed on one level, Project Suntan did prove hydrogen fuel was "doable". As Webb explains: "We at least know the challenges of hydrogen as a fuel and know they have been overcome in terms of making a gas turbine engine reasonably powered by hydrogen."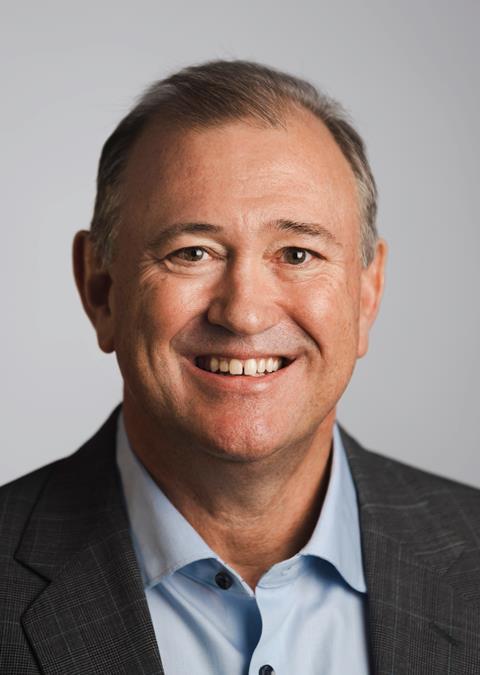 A recent addition to P&W's hydrogen technology hunt is a US Department of Energy ARPA-E project called the Hydrogen Steam Injected, Inter-Cooled Turbine Engine (HySIITE). It is described as a revolutionary hydrogen combustion system that uses water vapour recovered from the exhaust stream to increase engine efficiency, promising a reduction in fuel consumption for next-generation narrowbody airliners of 35% compared to P&W's current Geared Turbofan range. P&W hopes it could be ready for service entry from 2035.
ACCELERATED RESEARCH
The HySIITE project, announced in February, is one example of the acceleration that the engine giants are undertaking in their hydrogen research. This pace is essential if there is going to be any hope of meeting the 2035 target. Working backwards from entry into service, Airbus has said it needs to see the technology ready in 2026/2027 for it to have a chance of being exploited in an aircraft by 2035.
The industry's established metric for technology maturity is the Technology Readiness Level (TRL), a methodology that originated at NASA in 1974 using a scale from 1 to 9. The critical number on the scale is TRL 6, which is defined as a system, subsystem, model, or prototype demonstration in a relevant environment (ground or space).
Bentall, who as head of R&T is responsible for all activity up to TRL 6, confirms that Airbus is asking for this level, but will not give a specific date given to the OEMs to achieve it. "We want to see the technology at scale, working in the latter part of the decade," he says.
Showing technology in a relevant environment explains the collaboration announced in February between Airbus, GE and Safran on a flight-test demonstrator that will see an A380 fitted with a GE Passport turbofan engine modified to run on liquid hydrogen. The first flight is planned towards the end of 2026.
"Our focus here is on the fuel part of the challenge, be that storage, the fuel system, the propulsion system and emissions," says Bentall. "We will also look at the route to getting it [hydrogen] into the tank," he adds, looking at areas like fuel quality and standardisation.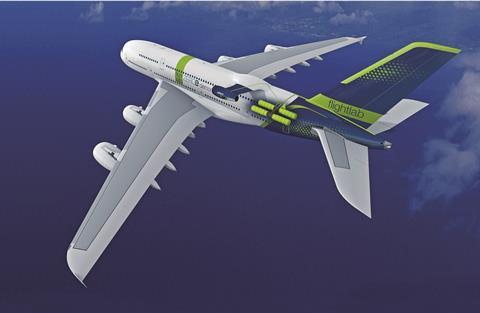 The engine makers are well aware of the over-the horizon-planning under way at Airbus and Boeing. "We share technology roadmaps at a deep level with the engine OEMs," says Yutko.
But is a deadline of 2026/2027 to demonstrate hydrogen technology overly ambitious? Alan Newby, director of aerospace technology & future programmes at R-R, says it is not, and that the developmental timescale for a next-generation engine is in line with previous programmes with kerosene-fuelled powerplants. "On hydrogen we have got to 2027 to mature the technology and that is feasible in the timescale. Yes, there are probably more unknowns, and the uncertainty is higher than other programmes, but it is achievable," he says.
From its work with the power generation business in hydrogen handling and fuel cells, along with research with German and UK-based universities, R-R has experience with the fuel and the "hydrogen fundamentals are in place", says Newby. "We are working on the high-risk items for hydrogen now," he adds.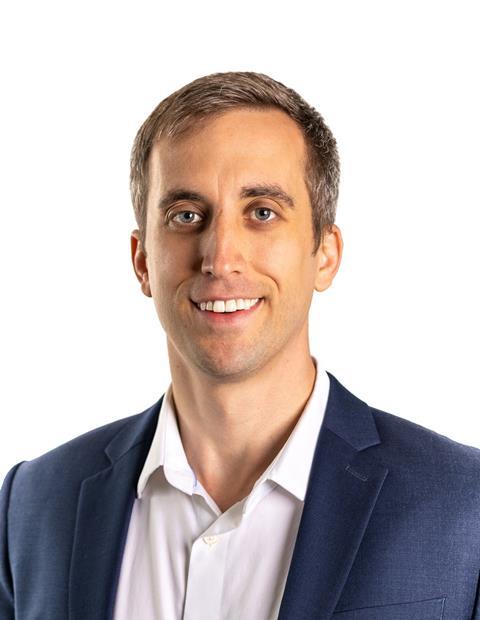 While it has never been a case of the engine makers developing an engine and simply giving it to Airbus or Boeing and saying, "now go and hang it off your wing", the coupling of the airframe and powerplant will be a big challenge, Frank Preli, vice-president propulsion & materials at P&W told the Sustainable Skies event. "In the future, as we move to more electric and hydrogen [aircraft] we will need to work at a much closer level," he says.
ENGINE INTEGRATION
"The level of complexity of engine integration with hydrogen goes up," Bentall says. "There are different interfaces between the engine and aircraft systems that will be considered. Therefore, the level of working and engagement [with the OEMs] is deeper," he adds.
In addition to the Airbus/GE/Safran A380 hydrogen flight test project, GE is working all angles to be ready, says Hegeman. "In the 2035 timeframe we will have everything matured that any of our airframe partners in any thrust class can possibly ask for," he says. This means hybrid-electric, hydrogen combustion, super-efficient engines using open fan architecture and compact core technologies. All will be needed to meet net zero emission targets by 2050. The core technology the company is working on is "as revolutionary as the open fan", says Hegeman. "We are not done yet."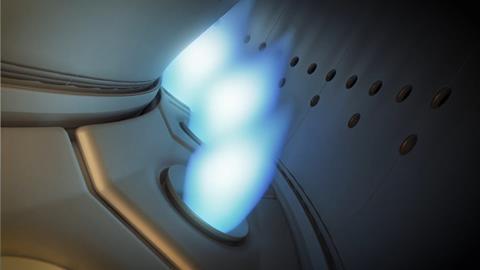 Technically, none of the engine giants seem fazed by hydrogen. And all acknowledge the barriers to delivering green hydrogen at scale and reasonable cost, in addition to the infrastructure concerns. "We need to do the work to solve the engineering challenges and truly understand the technology to make the right decisions. Now is the time to do that. It is not the time to only talk about philosophies without investing into the actual work to progress on the maturation milestones," says Hegeman.
The aviation industry is receiving significant investment into hydrogen research to help make this happen. The EU-backed research and innovation body Clean Aviation has €735 million ($809 million) available in its latest funding round to help industry accelerate green technology development, with hydrogen a key topic.
For the past year, FlyZero, a UK government-funded project run by the Aerospace Technology Institute, with 100 staff seconded from industry, has been examining solutions to aviation's carbon challenge. It detailed three concept aircraft powered by hydrogen, with respective seating capacities of up to 75, 180 and 279 passengers.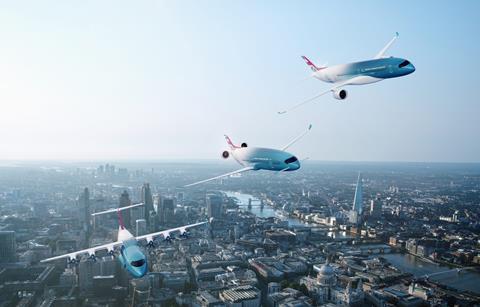 FlyZero concluded that the introduction of the mid-size, 279-seat hydrogen-powered aircraft by 2035, followed by a narrowbody by 2037, represented the greatest opportunity for reducing carbon emissions and maximising market impact. Critically, it also concluded that key innovations to enable hydrogen propulsion must be brought to TRL 6 by 2025 if they are to make their way onto the next generation of airliners; an even more aggressive timeline than suggested by Airbus.
The positive messages from airlines around hydrogen are also encouraging the industrial players. In March, Delta Air Lines said it will help Airbus to identify the operational and infrastructure needs for a hydrogen-powered aircraft. European low-cost player EasyJet also has been a vocal supporter of zero-emission aircraft.
DECARBONISATION ROADMAP
At the Sustainable Skies Summit, Carolina Martinoli, chief people, corporate affairs and sustainability officer at IAG, said: "For us, hydrogen, hybrid-electric and electric aircraft will be an available solution in the next 10-15 years for short-haul [services]." IAG's 2050 decarbonisation roadmap sees 40% of its emissions reduction coming from new technologies, either next-generation efficient aircraft flown with SAF or zero emission types.
Everyone's 2050 roadmap has a notional "game-changing or disruptive technology" contribution to achieve net zero emissions. This includes an aircraft powered by hydrogen. The Air Transport Action Group's Waypoint 2050 report has a figure of 13% contribution for technology-related emissions reduction, IATA director general Willie Walsh said during the Clean Aviation Summit. However, this figure is "conservative", and he is optimistic that as technology advances it could be greater.
The industry's engineers and scientists are in a golden age of aerospace advancement. They have four to five years to develop technology mature enough to give the OEMs a choice of hydrogen as a fuel for a 100-seat-plus zero emissions aircraft.
It is a big ask, but all the aerospace players say they can do it. "If you pull back the marketing, what's left is that we are all doing the hard engineering work and hunting for the right products, timing, and market entry points," concludes Yutko.