The lighter side of Flight International.
Tail of the unexpected
Airbus's latest aircraft, the A321XLR, kicked off its certification campaign on 15 June, resplendent in a livery illustrating its long-haul credentials.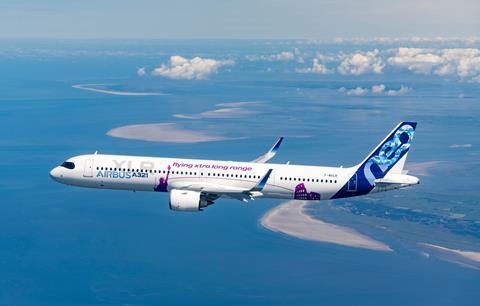 This includes a vertical fin showing iconic landmarks around the world such as the Eiffel Tower, Sydney Harbour Bridge, the Statue of Liberty, and the Chateau de Frontenac in Quebec City.
Wait a second – what's that last one again?
The Chateau de Frontenac turns out to be a historic hotel built on a promontory, that opened in 1893. All very nice, but you'd be forgiven for thinking it doesn't rank up there with, say, the Colosseum or Burj Khalifa, both of which feature on the A321XLR fin design.
There's probably a couple of reasons for the Chateau's inclusion. It acknowledges Airbus's presence in Canada, where its A220 was developed, as well as its investment partnership with the Quebec government.
But the Chateau also replaces the landmark that originally appeared on the A321XLR fin design last year, and captured by aviation photographers – the unmistakable spires of St Basil's Cathedral in Moscow.
Quacking read
Martin Leeuwis Publications has been publishing aviation humour books for 40 years, but Continue to Hold is, claims Leeuwis, the first cartoon collection to focus on air traffic control.
Australian artist and private pilot Gary Clark's delightful Swamp strips centre on a colony of ducks, one of whom is a controller who oversees the flow of his fellow birds.

Clark does a great job of capturing the funny side of airspace management and learning to fly.
"One of the greatest sources of aviation humour is the communication between pilots and ATC," he says.
For more, visit www.humor.aero
Patch of the day
Germany's first Airbus A321LR military transport was developed under the codename 'Pluto', to keep it hush-hush.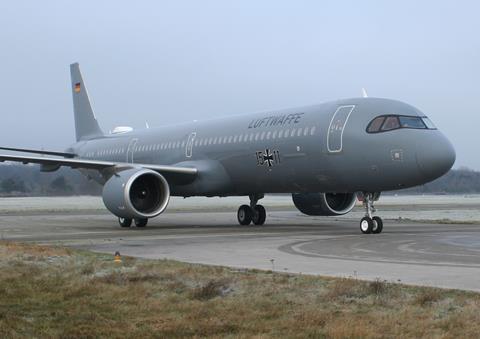 That's Pluto, god of the underworld, brother of Zeus, abductor of Persephone, you understand, and not the yellow canine companion of Mickey Mouse, and no-one produced mission patches featuring the wrong one, and any suggestion otherwise will be denied.
Ray-Ban regrets
Australian low-cost carrier Bonza claims to be doing away with crew uniforms and grooming guidelines with a "cooler" more laid back approach to on-board brand identity involving t-shirts, sneakers and shorts.
The airline also claims to be the first to offer a "sunnies subsidy" to what it calls its "legends", with a deal for eyewear made from recycled materials.
However, reader Doug Brown takes issue with the claim that Bonza's sunglasses deal is unique.
"When I joined the newly-formed British Airways in 1974, I was given a pair of Ray-Ban Aviators," he says. "Unfortunately, when opening the cargo door of the Vickers Vanguard freighter – the BEA Merchantman – they didn't survive a fall to the tarmac when I looked down."
He says that staff were allowed to buy replacements at a discount (£25 I recall").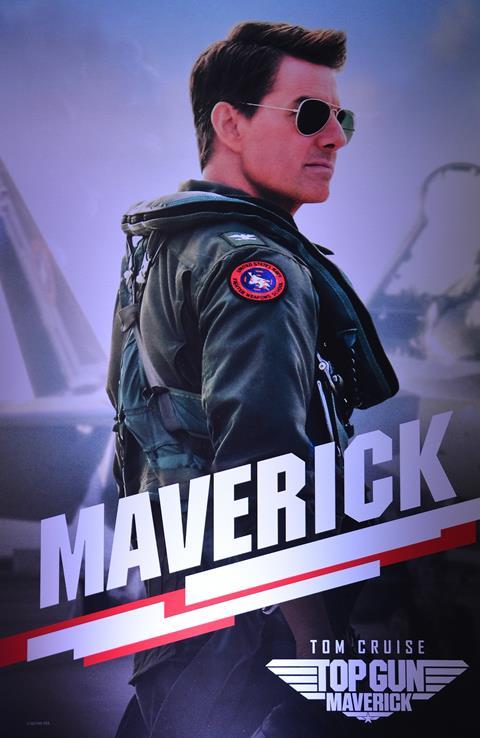 Given that sales of Aviators reportedly rose 40% after Tom Cruise's Maverick famously donned them in the first Top Gun movie, and look likely to soar again after the success of the sequel, our correspondent says he regrets not procuring many more pairs at the time.