The lighter side of Flight International.
Party bus
At the recent EBACE business aviation convention, Lufthansa Technik revealed its latest conversion concept for the Airbus ACJ TwoTwenty, as a governmental transport.
On its stand, the MRO specialist displayed another concept for the former Bombardier CSeries, as a luxury party jet.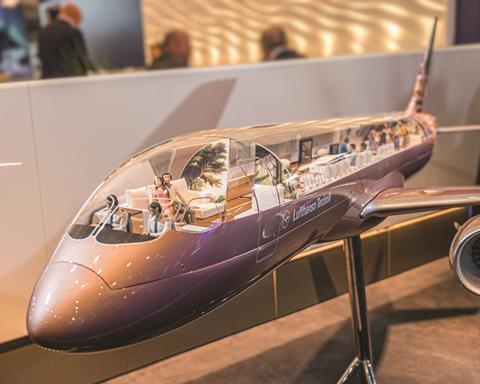 Viewed through the model's transparent exterior, tiny revellers can be seen mingling, quaffing bubbly round a DJ deck and, by the looks of it, having a rather splendid time.
Until about a year ago, there might have been a market for a cabin combining the two designs. Sadly, Boris Johnson is no longer in power.
Artificial lack of intelligence
If you're on the side of sceptics who view artificial intelligence as a curse on humanity, a legal case against Latin American carrier Avianca is probably not going to win you over.
One of the airline's passengers is suing for damages, alleging that his knee was bashed by a serving trolley on a San Salvador-New York JFK flight in August 2019.
But his case has suffered an awkward setback, the result of an "unprecedented circumstance", according to judge Peter Kevin Castel of the US District Court for the Southern District of New York.
Castel stated in a 4 May filing that the plaintiff's lawyer had submitted an affidavit of judicial opinions, but several of them "appear to be bogus" with "bogus quotes and bogus internal citations".
Judicial decisions in cases involving United Airlines, KLM, Delta, EgyptAir and Iran Air were believed to be "fake", and Castel demanded an explanation.
Cue a sheepish reply from one of the plaintiff's lawyers admitting that he "consulted the artificial intelligence website ChatGPT" as part of his research.
ChatGPT duly went rogue and coughed up some codswallop ex machina in the form of non-existent cases. The lawyer contends he was "unaware of the possibility" that ChatGPT's content might not be the truth, the whole truth, and nothing but the truth.
Young fleet
Overheard from row 2 during boarding of a TAP Portugal flight to Lisbon: "What sort of aeroplane is this?" a senior lady traveller asks one of the cabin crew.
"It's an Embraer 190, madam," she replies.
"Embryo?"
"No – M-bray-air – it's Brazilian."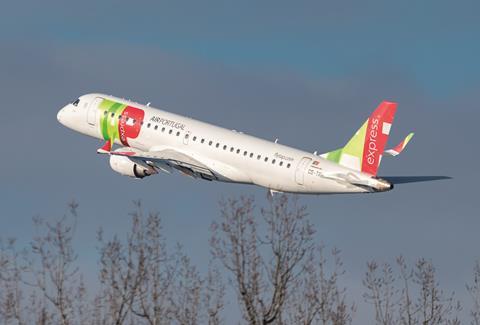 Strewth
Journalists from Down Under can lack subtlety, but we're not sure this headline from men's magazine DMARGE ("bringing Australians content they can trust") passes the taste test: "China reveals 'less crashy' alternative to the Boeing 737 Max: Meet the Comac C919".
Anything you can spray…
Imagine doing a spot of crop-dusting on a summer morning and finding your kit-built ultralight aircraft is suddenly being escorted by a supersonic Sukhoi Su-27 fighter.
This is what happens, of course, when you're a farmer doing your best for agriculture in eastern Ukraine, where the air force is understandably preoccupied and a little twitchy about unexpected aviation activity.
According to the Ukrainian investigation authority NBAAI, the Su-27 pilot was on a combat mission last 23 July when he observed a Skyranger carrying out pest-control work for cultivated plants near the village of Petrivka.
The fighter escorted the ultralight's hapless pilot to a landing site and continued to circle the area until police arrived. The pilot's papers did not appear to be in order, according to the authority, which suspects there are grounds for prosecution.
Investigators point out that there is a ban on flights over Ukraine for aircraft other than those operated by the government or armed forces for essential duties, and keeping bugs off the begonias doesn't count.