The lighter side of Flight International
Coming to the Ness-cue
Europe's only surviving Consolidated PBY Catalina has been stranded on Loch Ness – and, as we went to press, the team behind the Second World War flying boat was trying to raise money from public donations to bring her home.
Miss Pick Up damaged her starboard engine while being filmed for a TV production over the stretch of water, and it needs to be replaced before she can return to the Imperial War Museum at Duxford.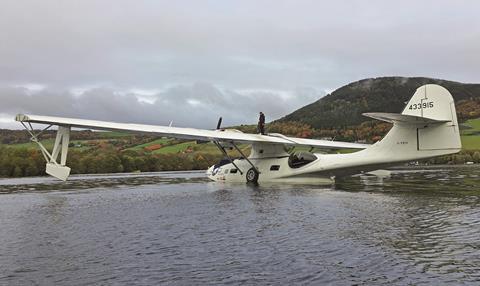 Plane Sailing, the Cambridge-based group of pilots and other volunteers who keep the iconic amphibian in the air to honour her legacy, say replacing her Pratt & Whitney Twin Wasp and getting her back in the air before the Scottish winter sets in will be a challenge.
"The logistics involved are massive," says pilot Paul Warren Wilson. "The damage this could do to the aircraft – an important piece of aviation history – could be irreparable."
Although he says the team has been "staggered and humbled" by the thousands of pounds raised so far, there is still a long way to go. However, bringing the Catalina on to dry land means there is "a light glimmering at the end of the tunnel", he says.
In a normal year, Miss Pick Up appears at up to 20 shows, although this year Covid-19 has limited this to two.
Information at catalina.org.uk
In for the gull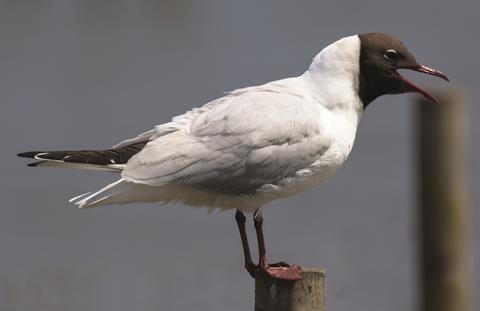 Some inquiries by the UK's Air Accidents Investigation Branch are mercifully short, such as that into an incident involving an unmanned air vehicle in southwestern Scotland.
The vehicle – a DJI Matrice 200 quadcopter weighing a hefty 6.1kg (13.4lb) – had been conducting a roof survey of a large building in the vicinity of Stranraer Academy on 6July, the latest bulletin from the investigation authority states.
After carrying out pre-flight checks and launching the aircraft on a pre-programmed path, the pilot flew it manually before engaging autonomous operation.
But shortly into the return flight a black-headed gull swooped over the pilot from behind and attacked the quadcopter, damaging a forward propeller and causing it to crash on to a roof.
"[The pilot] had not experienced this level of aggression before," says the bulletin, without specifying whether the aggression was coming from the gull, whose space had been invaded, or being directed towards it, for busting up a £5,000 drone.
Yesterday's Cruz
Days after Alex Cruz was ousted as chief executive of British Airways with immediate effect, keeping only his non-executive chairman role, we suspect LinkedIn did not quite read the room when it posted to his contacts: "Congratulate Alex Cruz on his new position."
Air safety's slippery slope
Switching from a highly personal account of his father's escape from a Nazi camp, the subject of his previous book, to the pitfalls of cutting-edge aircraft technology is quite a leap, but Jack Hersch makes a decent fist of explaining some of the crucial issues in The Dangers of Automation in Airliners.
Hersch adopts a historical perspective, tracing automation development over the decades of flight evolution before concentrating on its influence in high-profile accidents – Colgan 3407, Air France 447 and those involving the Boeing 737 Max – without delving too deeply into the complexities of behavioural human factors analysis.
The narrative leans towards light storytelling, rather than heavy academic analysis, and inevitably might not suit those who – if already familiar with the accidents described – would prefer a narrower-but-deeper focus.
But Hersch, an aviation enthusiast, has done his homework and injects readability into this controversial and multi-faceted topic. Anyone keen to explore the slippery slope from Sperry's gyrostabiliser to the notorious MCAS will probably learn something.
The 248-page book is published by Air World, part of Pen & Sword, and is priced at $32.95.