The lighter side of Flight International
Naughty roster
British Airways' freight-only flights are flown with a cabin crew member, harking back to the 1970s and 1980s, when the flag carrier's dedicated cargo division always operated with a trolley-pusher, supposedly so the flightcrew had the same in-flight privileges as when there were flying passengers.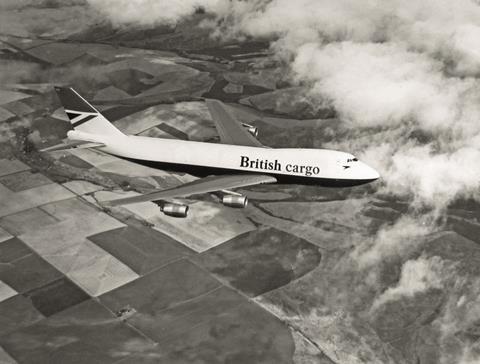 Someone whose wife was in crew scheduling back then notes that the cabin crew member rostered for the cargo flights was dubbed the "naughty steward".
Apparently there was a pool of chaps whose customer service skills had lapsed somewhat, so they had to be kept away from the self-loading cargo.
Vulcan inspiration
The charity that kept the UK's last Avro Vulcan flying is trying to raise enough money to create a permanent display for the Cold War bomber at Doncaster Sheffield airport. The Vulcan to the Sky Trust needs £2.4 million ($3.3 million) to build a hangar where XH558 will be on view to the public.
Visitors will be able to learn about the aircraft's history and her restoration to flight in 2007.
The trust's chief executive, Robert Pleming, also hopes the "innovative and easy-to-understand 1950s technology of the Vulcan" will inspire more youngsters to become engineers.
Just dim… or what?
Norwegian authorities in the Arctic archipelago of Svalbard have come across a form of northern lights with which they are less than impressed.
Svalbard airport operator Avinor and governor of the territory Hakon Toresen have drawn attention to an incident in which the pilot of a landing aircraft was dazzled, not by a laser pointer but rather the undimmed headlamps of an oblivious car driver heading out to nearby Bjorndalen.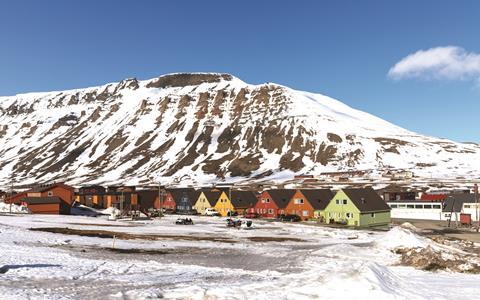 Describing the 6 December incident, Toresen acknowledges that the driver "did not do anything criminal" but probably ought to have been thinking harder. "If [pilots] receive strong lights right into the cockpit they lose their night vision, and they can lose their orientation," says Svalbard airport assistant operations manager Kenneth Landsem, hinting that drivers need to learn to find the dimmer switch. "We want to encourage everyone who travels around the airport to think about the use of lighting."
Cockpits have evolved to include a vast range of instruments and warning systems but, sadly, none of them is a loud horn that the pilot can lean on when some inconsiderate so-and-so forgets their manners.
Short circuit
Loganair is known for operating the world's shortest scheduled flight – the hop between the Orkney islands of Westray and Papa Westray takes just over a minute. But the Scottish airline's latest route – between Glasgow and Edinburgh – is not much longer, at 15min.
Factoring in security and other airport formalities, a trip between the country's biggest cities, just 70km or so apart, would be much quicker by train, or even car. And a lot cheaper. So why do it?
Loganair's business rationale is that it opens a host of connecting flights from its Glasgow base to far-flung northern towns and islands to those for whom Edinburgh airport is within easy reach – giving Scotland its first true hub-and-spoke system through its de facto flag carrier.
Covid yuckspeak
From a Boeing investor: "We have had airlines and lessors come to us to recalibrate their order quantities and delivery timing." In the old money, that's to cancel and defer.
Safe bet
The name of the commander of American Airlines' first Boeing 737 Max demonstration flight after the type was cleared to return to service – Captain Pete Gamble.
Adding flavour
SpiceJet has just launched services to the UAE northern emirate of Ras Al Khaimah, otherwise known as RAK.
Perhaps if the Indian low-cost airline goes further and sets up a local subsidiary it could name it SpiceRAK.