The lighter side of Flight International.
Choc-LOT
Polish flag carrier LOT has chosen to address a thorny flight safety matter by thinking inside the box, specifically by filling it with chocolates.
The airline is offering a small box of treats, adorned with a ribbon, to pilots who opt to execute a go-around rather than be tempted to pursue an unstable or hazardous approach.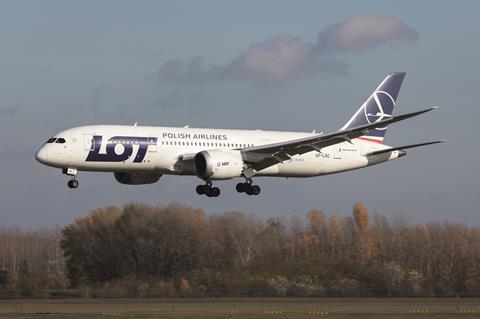 "Your professionalism and contribution to safety has been greatly appreciated," says the delicate inscription on the box, according to pictures of one such gift that have recently emerged online.
"Thank you for going around."
LOT told Polish financial website Money that the reward is a symbolic gesture to promote a safety culture, intended to encourage crews to conduct a go-around without feeling under cost pressure – particularly as operations are recovering from the pandemic crisis.
Presumably the approach briefing, when the crews ensure the aircraft is stabilised for landing, will henceforth be known as the choc-list.
All Greek
When the previous dominant variant of Covid-19 was ravaging the world last year, about the only person who refused to refer to it as 'Delta' was Ed Bastian, chief executive of the similarly-named airline. Instead, he insisted on using the catchy scientific term B.1.617.2.
We are not aware of any carrier called Omicron, but what is going to happen if and when future forms of the virus appear that need to be distinguished by further letters taken from the Greek alphabet?
For instance, there is Sigma Airlines, a cargo operator based in Kazakhstan.
And, while not an airline, aircraft parts distributor Upsilon International could find itself unlucky enough to be sharing its identity with a further mutation of the deadly virus.
If there are enough new variants emerging to take us to the end of the ancient alphabet, it could spell bad news for a certain San Antonio-based military support specialist, Omega Air Refueling.
Fuel stop
Headline recently spotted on a news aggregator website: "UK Voyager undertakes air-to-air refuelling with Qatari Raffles".
Despite the upcoming air show, the story has nothing to do with the establishment famous for its Singapore Slings and refuelling Ernest Hemingway and other thirsty regulars in its Long Bar.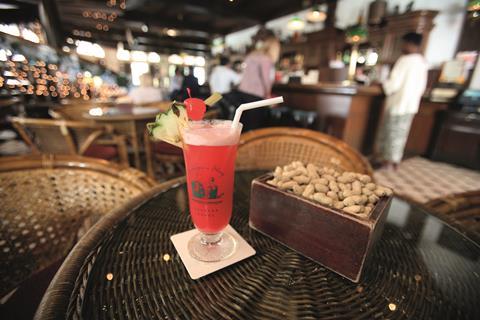 The beneficiaries of the flying filling station were, of course, Dassault Rafales, but spellcheck obviously had other ideas.
Maybe it was confused by the fact that there will soon indeed be a Qatari Raffles. The iconic hotel brand opens in Doha this year.
Sitting comfortably
A US Army procurement contest to develop an Advanced Helicopter Seating System – by developing "self-configuring technologies to accommodate each occupant's individual ergonomic needs" – has an apt acronym: AHSS.
Pilot's prerogative
A cabin crew joke: "What is the difference between a pilot and an engine? The engine stops whining when the aircraft reaches the gate."
Tails of yore
News network ABC needs to update its photo library. Accompanying a tweet about United Airlines' chief executive Scott Kirby praising a vaccine mandate for saving the lives of employees, an image shows a line-up of the carrier's aircraft. All of them carry United's "tulip" tail design, introduced in 1974 and replaced in 1993, at least three rebrands ago.