The lighter side of Flight International.
Return of the spinning machine
We read a lot about innovations in advanced air mobility, but what if the future of aviation is a 100-year-old technology?
Highland Aviation believes it might be. The Inverness-based training organisation is offering courses in flying gyroplanes, 100 years after the first such aircraft took to the skies.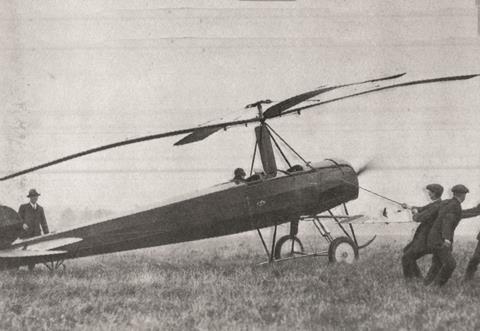 Spaniard Juan de la Cierva, a glider enthusiast and self-taught aeronautical engineer, developed the first autogyros in the early 1920s in a quest to produce an aircraft that could fly safely at low speeds.
An autogyro uses autorotation – where airflow acts on a set of unpowered rotor blades to keep them spinning and provide lift. A conventional engine-driven propeller allows forward motion, but if it fails, an aircraft in autorotation will perform a controlled glide to the ground.
De la Cierva's fourth and first successful prototype took off on 9 January 1923 in Getafe, Spain, covering a distance of 180m. During a subsequent flight, the engine failed but the aircraft landed safely in a state of autorotation, exactly as intended.
After successfully demonstrating his invention in Farnborough in 1925, he set up the Cierva Autogiro Company in the UK.
Although he died in 1936 – ironically in an airliner crash – his work paved the way for the development of helicopters, whose ability to hover gave them an advantage over autogyros.
Highland Aviation claims to be the first company to become a UK Civil Aviation Authority approved gyroplane-training organisation.
"We are passionate about gyroplanes for safe, fun and affordable flying. We are excited about the potential for them to be used for short-range commercial flights," it says.
Not such a nimble ninja
During a recent visit to a partner company involved in building a current multinational European fighter aircraft, we picked up some interesting insight into the challenges involved with designing a true air superiority platform.
"If you listen to pilots around the world, and ask them [which combat aircraft] is best at dogfighting, they probably will come up with the Eurofighter," an official says.
"If you ask them: 'is the [Lockheed Martin] F-35 a really good dogfighter', they will tell you probably not.
"I have heard one pilot say that the F-35 is a 'really fat ninja'."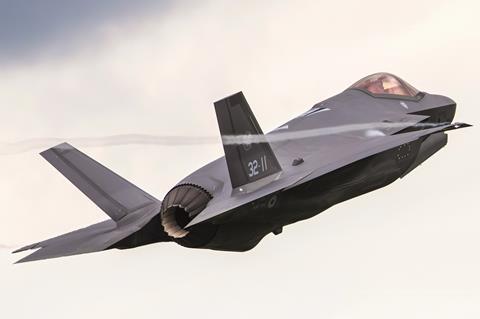 Joking aside, the source stresses that the Eurofighter and F-35 are in fact a potent mix when flown as complementary platforms: hence the latter's acquisition by Italy and the UK and recent selection confirmation by Germany.
Air pets
For a bit of shameless feel-good seasonal PR, not much beats a fluffy-animal story, and US carriers – or at least some of them – managed to bask in just such a glow over the holiday period.
One of United Airlines' captains gave a home to an adopted dog – named 'Polaris' – in mid-December, after it was abandoned at San Francisco airport, according to the city's animal-rescue charity SF SPCA.
It says the dog arrived from an international location with a person who "chose to continue travelling on without his animal", whereupon United and the SPCA took on the responsibility for ensuring the dog could stay in the USA and be rehomed in time for Christmas.
Frontier Airlines also associated itself with animal adoption, offering tickets to those prepared to look after three kittens offered by The Animal Foundation of Las Vegas – all named after US airlines.
Quite why the shelter called them 'Delta', 'Frontier' and 'Spirit' isn't entirely clear, although a clue might lie in chief executive Hilarie Grey's former roles leading communications and public affairs at budget carrier Allegiant and Las Vegas airport.
This experience in putting air transport brands in a positive light might also explain why young 'Spirit' underwent a hasty renaming after the holiday-travel fiasco affecting one of the largest US operators.
"Spirit's name used to be Southwest," says The Animal Foundation. "But due to recent events, our marketing requested we change it."