The lighter side of Flight International
Saving the last Beverley
The last Blackburn B-101 Beverley – a 1950s UK Royal Air Force transporter with a hull capable of carrying 90 troops – has been saved by benefactors, 46 years after its final flight.
XB259 had been part of the display at Fort Paull, a former gun battery and heritage centre on the Humber, since 2003. However, the site's closure this year threatened its future.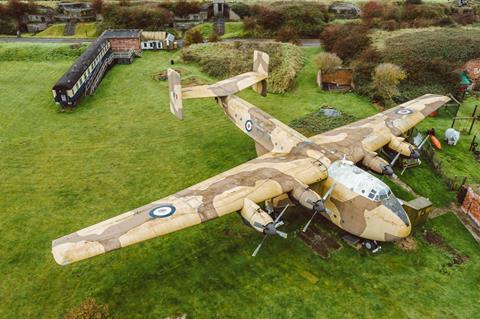 The plan is for the Beverley – a former test example and the only survivor of 49 built at Brough between 1952 and 1958 – to live out its days at Birchwood Lodge, a private airfield in Yorkshire, close to the original factory.
However, Martyn Wiseman, managing director of Condor Aviation, who with an anonymous colleague bought the four-engined Bristol Centaurus-powered aircraft, now needs to raise £100,000 ($132,000) to dismantle it and carry it to its new home, where it will be the centerpiece of a larger exhibit.
"The Blackburn has an esteemed history, and as a fan of radial engine aircraft, I couldn't bear to see this go the same way as all the others," he says.
But with an almost 50m (164ft) wingspan and "a fuselage so large you can fit a single-decker bus inside" it will be an engineering feat to move it, he admits.
If you want to help, contact Wiseman at condoraviation.co.uk
Smoke in your skies
From Canada, a campfire tale concerning a Delta Air Lines Airbus A330-300 whose pilots and cabin crew noted the smell of "wood smoke" while in cruise for London on 22 October.
According to the Transportation Safety Board of Canada, the crew declared an emergency and began to commence a descent.
Although they consulted the quick-reference handbook for the fumes procedure, the odour did not dissipate, and the pilots diverted to land at St John's in Newfoundland.
No failures or faults were recorded by the aircraft's systems, and a quick inspection confirmed there was no-one from Quebec stowing – or burning – timber on the deck.
But there has been a fair amount of wood blazing over in Colorado, the scene of recent wildfires, and investigators reckon the crew detected the distinctive scent after it was carried aloft to high-altitude eastern Canadian airspace.
Smokey Bear says: "Only you can prevent someone's in-flight movie being interrupted."
FlySafair unmasked
You have to sympathise with South African carrier FlySafair which, under budget pressures caused by coronavirus, repurposed one of its broadcast adverts because it couldn't afford to film an entirely new one.
This hasn't gone down well with the Advertising Regulatory Board. It acknowledges that scenes of aircraft boarding have been updated to feature passengers and cabin crew wearing the necessary pandemic paraphernalia, but points out that re-used footage – with cocktail-partygoers shown mask- and glove-free – conveys the wrong impression.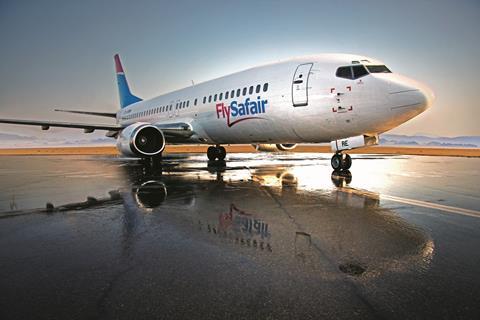 "The failure to show masks in subsequent scenes… may imply to some viewers that, once you are on holiday, the rules no longer apply," the board ruled on 23 October.
FlySafair's explanation that the costs to reshoot the advert were "prohibitive", and that it inserted disclaimers and scenes where mask-wearing is not enforced, didn't sufficiently move the regulator, which has ordered the advert's withdrawal. "'It was too expensive' is not a defence," it says. Harsh.
Speed reading
Aviation writer Andreas Spaeth is hoping to find an English-language publisher for his new book (in German) on supersonic airliners – the first, he claims, to cover all aspects of faster-than-sound initiatives, from Concorde and the American and Soviet efforts in the 1960s to the likes of Aerion and Boom in the 2020s.
The tome includes several rare images, including of the Boeing SST, as well as Flight International's very own cover from 2003 marking the final commercial flight of Concorde.
To order a copy, in German, got to the Motorbuch Versand website, where it is priced at €29.90.