The lighter side of Flight International.
Hopper-tunity
Uganda Airlines is rethinking its on-board menu after perhaps the most surreal disruptive passenger incident of 2021, when a traveller on a Dubai-bound flight started selling 'Nsenene' – a delicacy of grasshoppers – to other passengers.
The Airbus A330-800's economy cabin became an impromptu market stall during the UR446 service from Entebbe on 26 November, with the inevitable video footage eventually finding its way to the airline's management – who thought hawking bags of grasshoppers just wasn't, er, cricket.
"We don't condone the acts of the passenger selling Nsenene and low standards of serving it," the airline says, warning that other wannabe bug vendors will be told to hop it. "We will not take this conduct on board lightly as it undermines the spirit of the national carrier."
But the company says it has "picked lessons" from the incident, and will consider adding Nsenene to its regional and international in-flight menu as a result.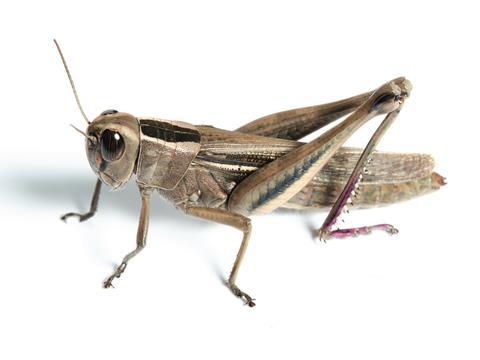 "We understand they were not in plenty this season, hence the excitement," it chirps. "This move will boost tourism marketing and the livelihood of people in the grasshopper value chain going forward."
Presumably that means Uganda Airlines becomes – drum roll, please – a 'lo-cust' carrier.
Lookalike logos
Introducing new corporate identities is always a bit of a challenge, and aviation is no exception.
Normally, a fancy design agency gets paid a lot of money to knock a logo together, accompanied by a statement that waffles about "preparing for the realities of tomorrow's market" and "reimagining our brand heritage".
Rule one, however, is perhaps to avoid it looking too similar to someone else's.
When Brussels Airlines revealed its "visual token of the airline's new chapter, stating its readiness for future challenges", a Polish media group, Gazeta.PL, was quick to point out on Twitter the remarkable similarity to its logo.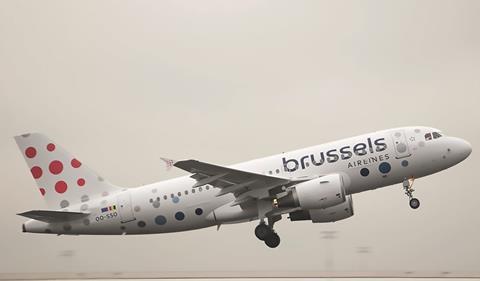 It quipped: "We like your new logo. Great minds think alike. We are sure our owners will work it out, but since we are some sort of logo twins let's get to know each other. Let's start. We are Gazeta.pl, 20 y/o Polish news portal with millions of readers. We see you are into planes or something?"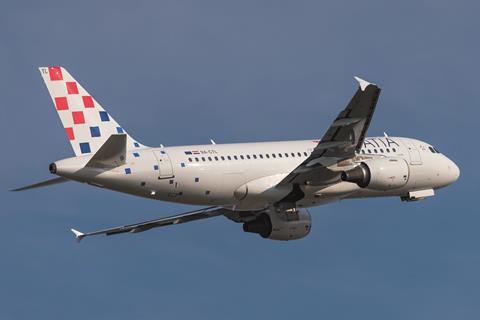 Others then pointed out how close the tail design looks to that of another carrier, Croatia Airlines, which admittedly is more different in that it uses squares instead of circles.
Hair Force One
Perhaps in some parallel universe devoid of deficits, inflation threats, empty supermarket shelves, skilled worker shortages, scandals, Covid variants, and a crumbling health service Prime Minister Boris Johnson is triumphantly flying the flag for Brexit Britain around the world on this supersonic ship of state.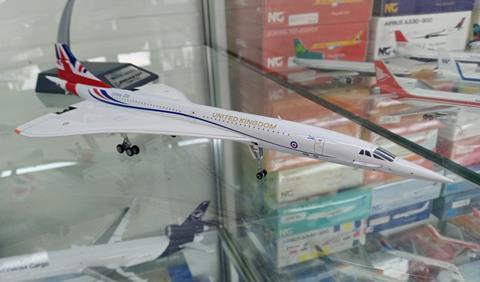 The 1:200-scale replica, registration ZZ888, is the latest in a range of Concordes created by model-maker Inflight in retro liveries, from Pan Am to Philippine Airlines.
Spitfire shed threat
A battle against the odds is being fought to save the original Spitfire flight shed near Southampton airport, which is threatened with demolition more than 80 years after it was built.
Believed to be the last surviving hangar associated with the Supermarine type, it was used as a final sign-off pre-delivery centre during the Second World War. But because the original construction has been modified significantly, the local authority has given permission for it to be replaced with warehouses.
A campaign group called the Spitfire Makers Charitable Trust describes the unit, part of a larger site once occupied by the Ford Transit van factory, as "the single most important Spitfire-related building in existence". With many until recently unaware of its significance, it was used by Ford as a tool room and paint shop.
"We can't stand by and watch this unique part of local, national and international heritage just disappear," says the trust, which is calling for Spitfire and aviation heritage enthusiasts to sign its petition to "make our combined voices of protest sound louder than a thousand Merlin engines".