The lighter side of Flight International
By the seat of your pants
From a story on the Airbus website about the A330 MRTT's trial in Singapore:
The automatic refuelling system was called A3R and the idea behind it was clear: to reduce air refuelling operator (ARO) workload, improve safety and optimise the rate of air-to-air refuelling (AAR) transfer in operational conditions to maximise aerial superiority.
Everything at the 'simple' push of a bottom.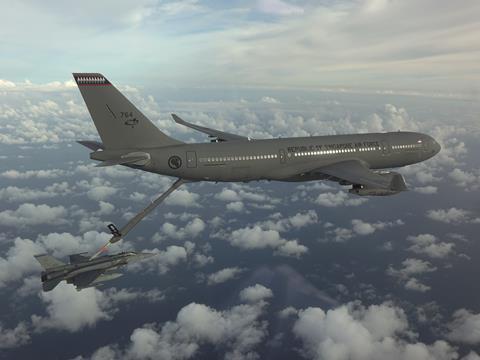 Lava or leave it
New Icelandic airline Play has been tempting Brits to its homeland with the prospect of glimpsing the volcanic activity on the Reykjanes Penninsula – describing it as a "must-experience for UK travellers".
It is nice that the island's seismic activity is giving a post-Covid boost to the aviation sector. Eleven years ago, ash clouds caused by eruptions from another volcano, Eyjafjallojokull, led to the previous biggest disruption to the industry since the Second World War.
Pigeon proof
Alongside its state-of-the-art digital video systems, London City airport's new-fangled remote tower installation appears to include some rather old-fashioned air traffic control technology.
Close-up promotional images of the 50m tower, which relays a panoramic view of the airport to controllers in a room at Swanwick en route centre, suggest the camera array is surrounded by distinctive spikes similar to those on a number of other London structures – all designed to deter opportunistic landings by a primary user of the capital's airspace.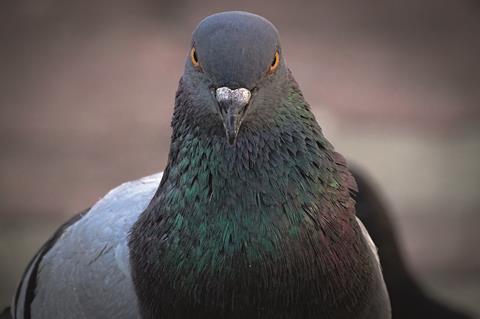 That's one advantage of a conventional look-out-the-window control tower. Just as you're juggling that steep-approach arrival with other flights queueing for the same runway, an invading pigeon doesn't pop up in high definition and scare the bejesus out of you.
Just the jab
Only travellers who have been inoculated against Covid-19 may be permitted to fly on airlines in future.
Will they be known as vax pax?
Going, going, gone
An auction house is inviting bids for a vintage Martin-Baker ejection seat, originally fitted to a French Dassault/Dornier Alpha Jet.
The aluminium Mark IV seat is priced at £12,500 ($17,600) by Chelsea dealer Hatchwell Antiques.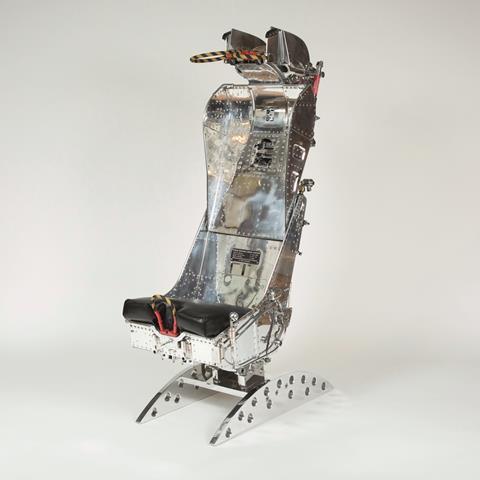 The firm's Allan Hatchwell says ejection seats from the early fighter jet era rarely turn up on the market because collectors "recognise the quality of engineering and the design".
Just the thing, perhaps, for when that Zoom meeting gets too tedious.
Careful wi' t'cash
Conforming to regional stereotypes, an ongoing series:
From a press release from Yorkshire Air Ambulance announcing the replacement of its two H145s with new five-bladed variants: "We have been financially planning for these replacements since G-YAAC and G-YOAA commenced their operations in 2016 and with prudent, planned savings, careful budgeting, and through building our reserves we are now in a position to move forward."