The lighter side of Flight International.
Completely loopy
"Glasgow skies shattered by sound of huge RAF military plane flying loops low above city", an article on the Glasgow Live website breathlessly informs its readers under a picture of an Airbus Defence & Space A400M.
In the responses column, one David Wheeler notes that the manoeuvre is actually "doing circuits for radar operator training… A400Ms doing loops over Glasgow would be very scary".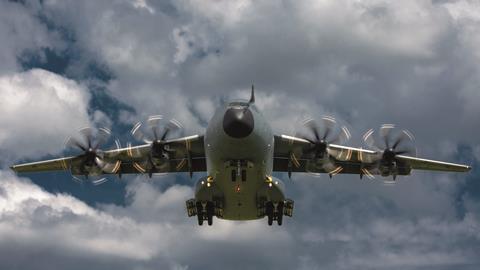 However, he confides: "While they're up there they touch down briefly to pick up a bag of deep-fried Mars Bars for the Scottish airmen down at Brize Norton!"
Please take your seats
It started as an alternative way to experience an air show during Covid-19 restrictions when gatherings were against the rules – but now, despite the return of public events, the Armchair Airshow is back, offering viewers the thrills and spills of a live aerial extravaganza streamed directly to the comfort of their front rooms.
Hosted by disabled flying charity Aerobility from Biggin Hill airport near London, the 28 May programme features UK display team The Blades, as well as aircraft from the Biggin Hill Heritage Hangar, and other attractions to be confirmed.
The show will raise funds in support of disabled flying, and will include "incredible exclusives that are only possible at a virtual airshow", promises David Winstanley, chief executive at Biggin Hill Airport.
Good as Nieuport
What is claimed to be the USA's oldest, airworthy combat aircraft has taken to the skies again for the first time since 1965 after a three-year restoration.
The Nieuport 28 was the first type assigned to the American Expeditionary Force during the First World War. It was fielded by several air squadrons and President Theodore Roosevelt's youngest son Quentin was among those who flew it. This example – construction number 6382 – came off the production line just as the conflict was ending, and was used by the Air Service in the years after the war.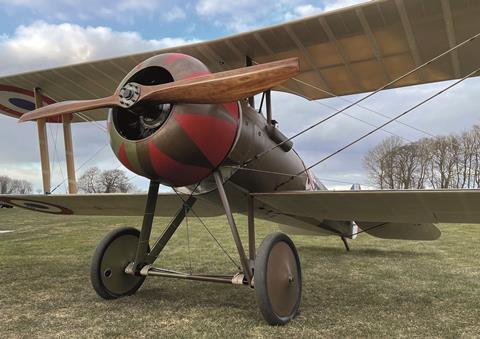 After decommission in the late 1920s, 6382 went on to have an almost 40-year career in Hollywood, featuring in 1930s war movies including Hells Angels and The Dawn Patrol. Its final sorties – before this one – were in advertisements for Kool cigarettes and the Ford Mustang.
In 1968, the aircraft was bought by auto racing legend Jim Hall and acquired from him by the American Heritage Museum in Hudson, Massachusetts in 2019. From there it was sent to Sweden where vintage aircraft expert Mikael Carlson began a full appraisal, with the aim of restoring it to flight by keeping as many original components as possible – this includes the engine, which was rebuilt.
6382 took to the air on 2 April at Carlson's private airfield and will be shipped back to the USA, where it is due to fly again as part of a First World War aviation event at the museum in September.
Working holiday
We note that Airbus is to hold its capital market day – an important event where the airframer makes presentations to analysts and investors – on 2-3 June: one-off public holidays in the UK to mark the 70th anniversary of the Queen's reign.
This means that City suits will have to switch on their laptops and brains and tune into Toulouse at a time when attention on this side of La Manche is likely to be more focused on barbecues, family outings and raising a glass to Her Majesty.
Now the threat of an Airbus pull-out from its "fourth home nation" seems to have passed, is it, we wonder, the revenge of the Republican French for Brexit?