The lighter side of Flight International.
Not the return of Dan Dare
News that Dan Air is to launch services from London to Bucharest may have had those of a certain vintage doing a double take. However, this Dan Air is a new Romanian airline that bears no relation to the Dan-Air whose almost 40-year existence ended in 1992 when British Airways bought the ailing carrier for a symbolic £1.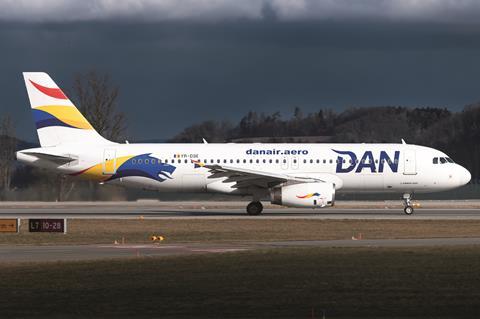 Named from its parent company Davies and Newman, Dan-Air would have been 70 this year had it survived. At one time the UK's second biggest airline, it was the first in the country to operate the Boeing 727 and the BAe 146 and had the world's largest De Havilland Comet fleet.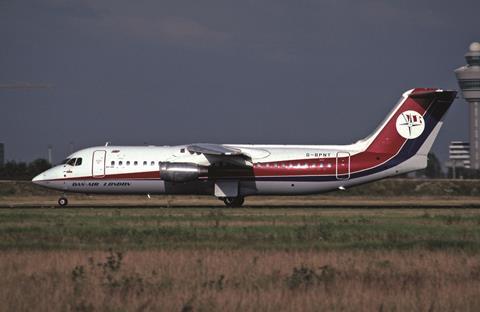 Although it had its detractors – the carrier's somewhat patchy safety record and curiously eclectic fleet of ageing types led to the nickname Dan Dare – many still hold the brand in great affection, as can be seen on the Dan-Air Remembered website, packed with anecdotes from the airline's heyday in the 1970s and 1980s. One – which reader Doug Brown draws our attention to – recalls an incident involving pigs that escaped their pen on board a Bristol Type 170 Freighter charter flight between London Stansted and Bucharest. There are plenty more.
London calling
Gatwick's latest rebrand sees the airport firmly become London Gatwick again. Its former logo – which was designed after BAA divested the airport back in 2009 – described it with a personal touch as "Your London airport Gatwick".
Adding "London" to their name – to stress a sometimes rather tenuous geographical connection to the capital – has been a familiar tactic of airports in Southeast England for some time.
Luton, for example became known as London Luton as long ago as 1990. In 2009, Kidlington airport became London Oxford, even though it is 95km from Oxford Street.
Even in the farthest reaches of Kent, the now-mothballed airport serving the coastal district of Thanet briefly became London Manston, while, down the coast, the general aviation airfield Lydd optimistically subtitles itself London Ashford, despite being not particularly close to either (125km and nearly 30km, respectively).
However, perhaps the most audacious attempt at rebranding a London airport took place in 2013 – but in the opposite direction.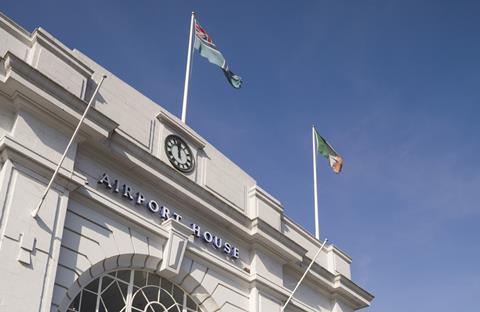 A member of the London Assembly, one Steve O'Connell, urged Gatwick's chief executive to rename the airport Croydon International Airport to reflect the borough's proximity and "powerhouse" economy (recent events – Croydon Council declared itself bankrupt in 2020 – have inevitably tempered that boast somewhat).
The beleaguered south London suburb, of course, once had its own rather famous airport. Croydon was the UK's only international airport between the wars, but closed in 1959 when Heathrow opened. Housing, hotels, and warehouses now occupy the site, although the rather lovely art deco terminal building remains.
Joint effort
"The unfortunate events which led to the business ceasing to trade had a catastrophic effect on staff and customers. When appointed, we knew there were many obstacles to overcome, in order for us to achieve a positive outcome," administrators for Williams Aerospace, Quantuma's Kelly Mitchell and Carl Jackson, explained.
It followed the discovery by police of a cannabis farm in a disused office at the business's Southampton premises, following which all 13 members of staff were sent home, the 88-year-old company immediately ceased to trade and staff wages went unpaid.
T&G Engineering – unconnected to the previous directors of the business – has now acquired the company, with the majority of jobs saved.
"I am very grateful to the staff, who engaged with us and returned to work, which allowed us to recommence trading. I was also delighted to secure the support of a major customer, whose ongoing trading commitments helped us to secure a buyer for the business," said Mitchell, appointed (ahem) joint administrator on 2 February.
"Notwithstanding the challenging economic headwinds facing businesses, it has been quite some time since I've advised a business with circumstances as severe as they were at the time of our appointment. I am delighted to have secured the future of this Southampton manufacturer."