The lighter side of Flight International.
Long room service medal
China Southern Airlines has described one of its Airbus A380 pilots as the "King of Quarantine" after he spent 189 days, or 4,536h, in isolation during 2021.
In a post on social media site Twitter, the Guangzhou-based airline writes: "On duty in 2021, he delivered thousands of passengers and supplies around the world on board the superjumbo."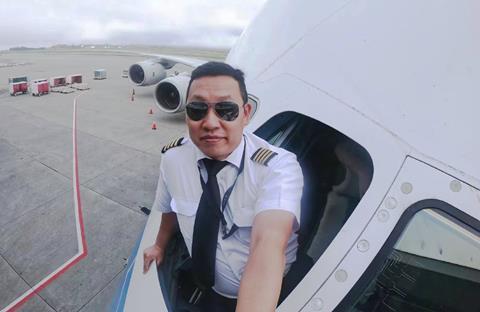 A more detailed WeChat post from the carrier – which is intended to celebrate the "great sacrifice and dedication" of its crew during the Covid-19 pandemic – suggests Ma Jian was on duty for 75 days during the year, completing 505h of flying. That equates to around 1h for every 5h spent in quarantine.
"Every China Southern Airlines pilot knows that they maintain the stability of the international logistics supply chain and have become a symbol of China's national strength during the epidemic," the airline states.
Ma is quoted as saying that the "loneliness" of quarantine can be challenging, but that many people have it "much more difficult than us" during the pandemic.
"After each isolation, we can go home and hug our families," he says.
The carrier adds that over the past two years, more than 30 of its A380 pilots have been quarantined for more than 300 days each.
One small step
A NOTAM is no longer a Notice to Airmen, as the US Federal Aviation Administration (FAA) attempts to keep up with the times. Instead, it is now officially a gender-neutral Notice to Air Mission.
Many have welcomed the move, which keeps the globally accepted NOTAM acronym while making it more inclusive. But wouldn't Notice to Aviators have been a tidier and more elegant solution?
And does it mean the days are now numbered for Unmanned Air Vehicles or Unmanned Aircraft Systems, still the term employed by the FAA? Although "unpopulated" and "uninhabited" have been suggested as alternatives, their use has never really taken off.
Edge-ucation
Aerobatic pilots live life on the edge, and so it's somewhat poetic that one was flying an Edge 540 with the registration G-EDGY, and had just performed a knife-edge spin, when something fell off the – oh, yes – trailing edge.
Specifically, it was the right-hand aileron, which detached as a result of fatigue, according to the UK's Air Accidents Investigation Branch (AAIB).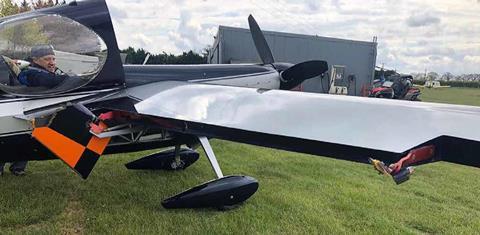 Although the pilot "mentally rehearsed his abandonment drill", it says, he had the, er, edge over the situation and skilfully brought the aircraft down to a safe landing at Little Gransden, with neither pilot nor aircraft winding up in an 'edge.
Vanishing airports
Omicron's apparent retreat has been welcome news for the UK's beleaguered airports. However, any pick up in traffic will be irrelevant for those that have shut their doors for good in recent years.
Coventry looks like it will become the latest victim after the local council approved a bid to build a giant factory making batteries for electric cars on the site.
The airport has focused on general aviation since 2010, but before that was a cargo hub, and, though scheduled passenger services have been attempted from time to time, none have been successful.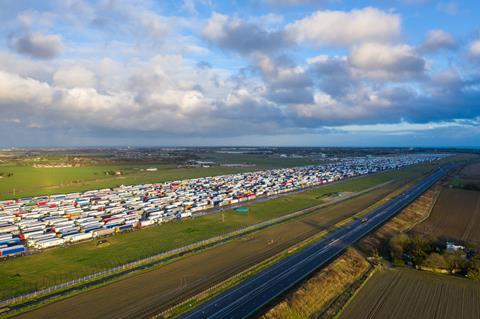 It joins Manston in Kent (pictured), which saw its last scheduled flight in 2014 and is now used as an overflow lorry park for the Channel crossing, and Sheffield City, which lasted all of 11 years from 1997. Plymouth City has been in mothballs since 2011 when Air Southwest ended its air link to London Gatwick.
Meanwhile, Cambridge Airport, home to Marshall Aerospace, and the city's business aviation gateway, will become a housing development by 2030 after the company completes its relocation, likely to Cranfield.