The lighter side of Flight International
Last of the Vikings heads to museum
The San Diego Air & Space Museum has received its latest exhibit, the final in-service Lockheed S-3B Viking, which has spent 16 years as a flight research aircraft at NASA's Glenn Research Center in Cleveland, Ohio.
Its final retirement comes 12 years after the US Navy stood down its fleet of the four-crew twinjet.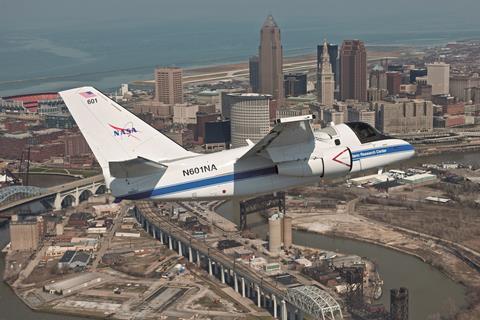 Although designed as an anti-submarine aircraft, the Viking's design made it highly suitable for a research role, says NASA. Its flat bottom made it possible to mount a variety of antennae, and the fact it flew low and slow was ideal for communication with ground stations. However, shortages of spare parts sealed its fate.
Name that airline
Canvassing the hive mind of the general public for ideas on corporate names and designs often doesn't end well – witness the 'Boaty McBoatface' ship-naming fiasco in the UK, or the discount-store livery forced upon the former Jat Airways.
These crimes against branding, however, have not discouraged Armenian authorities from turning to the country's citizens to think of a name for a new budget carrier being launched by Air Arabia.
Which won't be easy. In these diversity-aware times, riffing on 'Caucasian' is probably a non-starter, and there's also the issue of filtering out anything that might upset neighbouring Azerbaijan.
Air Arabia's Moroccan venture injected some local flavour as 'Air Arabia Maroc'. But 'Air Arabia Hayastan' might not catch on as easily, given that pretty much everyone else in the world calls Armenia by a name that sounds more or less like 'Armenia'.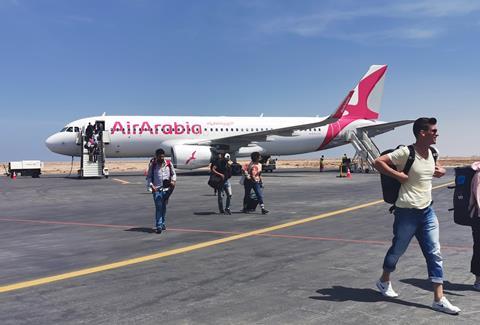 There's always the option of looking to traditional symbols and landmarks for inspiration. Armenia's coat of arms notably depicts Mount Ararat, on which Noah's Ark was said to have come to rest. But mountains – especially those on which large transport vehicles ended up – aren't the most reassuring geological feature for aviators and, besides, Ararat isn't actually in Armenia. It's over the border in neighbouring Turkey.
Baggins allowance
On the subject of spin-offs, it is perhaps safe to say that we won't be seeing AirAsia Australia launch any time soon.
Speaking during a CAPA Live event in mid-July, AirAsia Group chief executive Tony Fernandes suggested Australia is going to struggle to reopen to international travel, even though the country "has managed itself very well" from a health perspective during the pandemic.
"Australia is going to be hermit kingdom," he says. "It's going to be the latest Lord of the Rings movie… Middle-earth."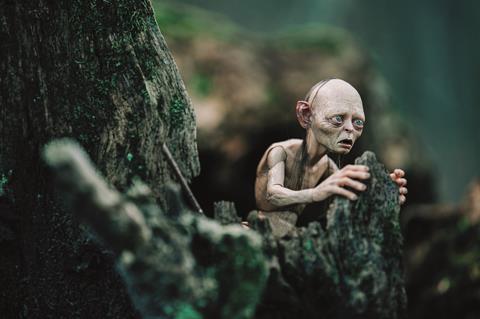 The problem, Fernandes suggests, is that "it's going to be really hard to get into Australia" for the foreseeable future amid a slow vaccination programme and "an overreaction" to every case of Covid-19.
"It's very easy to lock down. It's very hard to un-lock down," Fernandes states.
Amid those challenges, Australian citizens' options for international travel are largely limited to a destination that is already famous for its resemblance to Middle-earth: New Zealand.
Disem-barking
"Getting the dogs into the aircraft is the most important thing," says test parachutist Andrei Toporkov. "They endure the flight well and even observe the clouds through the window.
"When the door opens, with the onset of wind and noise, the animals tense up. But thanks to the dog-handler, they calm down. So during the jump with the handler there were no problems."
This isn't some extreme event in whatever passes for Crufts in Russia but rather an effort by aerospace firm Technodinamika to develop a way for rescue or military personnel to carry a service dog to areas where landing aircraft is impossible.
It is conducting final tests of a harness enabling dogs up to 45kg to be dropped, with either a handler or a tandem handler and instructor, from altitudes of 13,000ft – and says it is working on doubling this height, with the use of special oxygen equipment for the mutts to breathe.
"Testers discovered that, even from a height of 3km, a dog observes the ground and tries to 'catch' it with its paws," says the company. "After landing, all the four-legged participants felt good and were ready to carry out orders."
Toporkov says that jumps without the handler were "more difficult" because it was necessary to gain the dog's trust. And he points out that test precautions included wisely not feeding or watering the dog for some time before the jump: "It was not known how their body would react."