The hype about electric, hybrid-electric and hydrogen-powered aircraft to help solve aviation's carbon emission problem is huge, but how much progress is being made bringing them to market?
Andre Borschberg wonders out loud if his flight time of around 800h piloting electric aircraft is still a world record: "It may still be on top of the list, or maybe people are beating my experience – I hope so, this would be a good sign," he says of the fledgling genre of aircraft powered by something other than fossil fuels.
Swiss entrepreneur and engineer Borschberg has flown four electric types in his career: Solar Impulse 1 and Solar Impulse 2, the more than 60m (197ft)-wingspan, solar-powered, long-endurance aircraft each with four small electric motors; the Bristell B23 Energic, a two-seat trainer made by Czech firm BRM Aero; and an electric version of the Twister aerobatic model made by Silence Aircraft of Germany.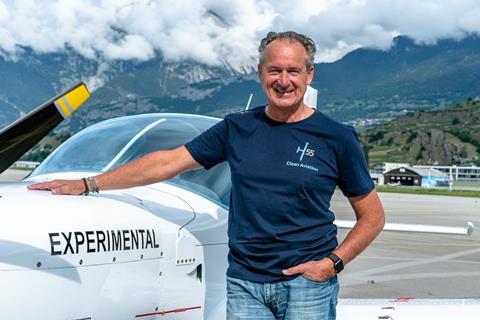 Borschberg is a pioneer in electric aircraft development. In tandem with fellow Swiss national Bertrand Piccard, he founded Solar Impulse in 2002. Solar Impulse 1, which took off on 3 December 2009, was the result. Their second aircraft, Solar Impulse 2, completed the first circumnavigation of the Earth by a piloted fixed-wing type using only solar power in a total of 17 stages over 17 months in July 2016.
Turning this remarkable feat into a commercial venture led Borschberg to found H55, a technological spin-off of the Solar Impulse project. Its mission is to develop electric propulsion systems to power aircraft that can enable the aviation industry to reach its net-zero carbon dioxide emission targets by 2050.
EXCLUSIVE CLUB
Borschberg is a member of an exclusive – and growing – club of individuals and companies that lay claim to developing and flying aircraft powered either wholly or partly by electricity, or hydrogen, dedicated to the task of aviation decarbonisation.
According to Gabriel Hanot, the former head of Airbus Consulting and now an independent Toulouse-based consultant, the upcoming low-emission aircraft projects can be charted, comparing entry into service, maximum range, seating capacity and technology employed.
He identifies three distinct types: full-electric aircraft with small capacity and short range; hybrid-electric aircraft with small capacity and longer range; and hydrogen-electric aircraft able to accommodate higher-power electric engines, with higher seat capacity but medium range.
This article will focus on those developing conventional aircraft, leaving the nascent advanced air mobility sector for future examination.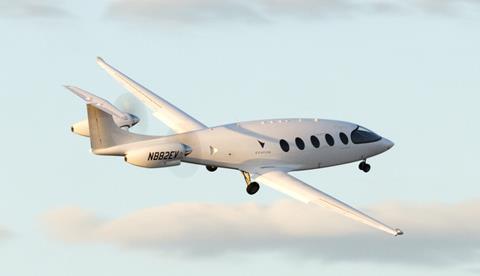 First flights of conventional aircraft are coming thick and fast, with more to follow in the coming months. One of the latest is Eviation's Alice. On 27 September the US company celebrated the maiden flight of its all-electric nine-seater at Moses Lake in Washington.
Another is California-based Ampaire. On 18 November it flew the Eco Caravan, a hybrid-electric version of the Cessna Grand Caravan fitted with Ampaire's integrated propulsion system – a Red Aircraft piston engine, batteries and an electric motor – from its base at Camarillo airport, north of Los Angeles. This powertrain replaces the standard Pratt & Whitney Canada PT6 turboprop.
Other pioneers that have flown all-electric, hybrid-electric or hydrogen-powered types are H2Fly, Pipistrel, Tecnam, VoltAero, and ZeroAvia. They are a mixture of established manufacturers, such as Italy's Tecnam, with a history dating back to 1948 making general aviation aircraft, to start-ups riding the aviation sustainability wave, such as ZeroAvia, which is promising hydrogen-electric (fuel cell-based) power solutions.
Over the past year all the manufacturers interviewed have been gaining momentum towards their goal of being the first to market. However, there are many outstanding questions, and almost all have taken a reality check on aspects of their plans.
AMBITIOUS TIMESCALES
The list of debating points round this new class of aircraft is lengthy. There is the question about a retrofit versus a clean-sheet aircraft design, and whether the choice of a hybrid aircraft configuration as a first step towards all-electric or hydrogen fuel cell designs is the better one? There also are doubts over battery performance and cynicism with over-ambitious certification and entry-into-service timescales. Many cite the challenge of bringing regulators on the journey. All these questions must be answered alongside the constant pressure to attract and retain investors.
The programme that produces the strongest reaction – and one that has taken a reality check with design changes and pushed out its in-service timeline – is Eviation's Alice. There are plenty who tell FlightGlobal that this firm, whose product name was inspired by the Lewis Carroll fantasy story Alice in Wonderland, lives in cloud cuckoo land when it comes to delivering on its promise of a nine-seater able to fly up to 250nm (462km). They say limits on battery performance make this a fantasy.
Fabio Russo, head of research and development at Tecnam, would love to see a revolution in battery technology enabling electric aviation, but says basing an aircraft programme on it happening is a high-stakes game and not one that his firm will bet on. In addition, while the talk on batteries focuses on improvements in energy density to boost performance, few talk about the carbon emissions it takes to make them, he notes.
"There is no weak link in this," Eviation chief executive Greg Davis tells FlightGlobal, specifically referring to batteries. However, he recognises that improved batteries will be needed to meet the company's target of beginning certification test flights by 2025.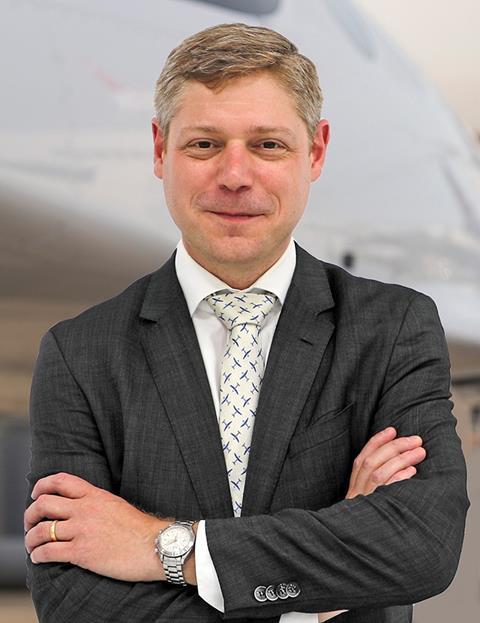 "It's one of the exciting things about it as we learn more about how the technology works," Davis says. "We showed that you can fly an aeroplane on battery power. And we did it knowing what was going to be safe. We are there in terms of understanding the architecture and how you build an energy storage system certifiable for safe flight. I don't think I have ever had the opportunity to express it that way before."
Davis is unfazed by those who pour scorn on the Alice project, with the prototype taking to the air for 8min, flying "on the numbers" and generating terabytes of data. "What we did in our first flight was we proved all this technology can work together – the energy storage system, the EPUs [electrical power units]. On top of it was the first flight of an electric aircraft of this scale. It was the first time a Part 23 fly-by-wire aircraft [US Federal Aviation Administration rules that apply to a type with fewer than 19 seats] ever flew."
Davis recognises that flying a prototype is only a first step and acknowledges that a fully certified production aircraft is probably five years away.
This timeline appears far more realistic than past statements about certifying the Alice by 2023 or 2024. These ambitious early promises, in addition to statements about aircraft range, are the ones that most irk experienced players.
Davis takes care to strike a more realistic tone as the firm moves to its next stage of maturity. "We are a technology start-up that is growing into being an aircraft manufacturer," he says. "We absolutely needed to focus on innovation, and invest in the technology, because it didn't exist. We had to invent it."
Now the hard work of certifying the Alice begins in earnest, and Eviation is already "deep" into this work with the FAA and soon will be with the European Union Aviation Safety Agency (EASA), says Davis. He also stresses that 80% of the design is part of the "normal development cycle" for an aircraft, with just 20% relating to the electric powertrain.
CHARGING AHEAD
While Eviation divides opinions and grabs headlines, others are quietly making what they claim is significant progress on aircraft development and powertrain certification. Jean Botti's experience in defining and developing electric aircraft goes back to 2011, when a team including the EADS Innovation Works flew the Electric Cri Cri, a tiny aerobatic single seater with just 20kW of propulsive power. Botti was EADS chief technology officer and part of the team that developed another electric aircraft, the Airbus e-Fan two-seater, with 60kW of electric power, which flew in 2014 but was cancelled in 2017.
He saw such potential in electric aviation that he founded VoltAero in France to go it alone and develop what he describes as "a realistic answer to sustainable regional transportation".
Drawing on his experience, Botti believes the pragmatic answer to bringing an aircraft into service as early as possible is the hybrid route. Advocates of the hybrid solution say it is vital because batteries alone will not allow sufficient aircraft size or range.
VoltAero first flew its 600kW Cassio parallel electric-hybrid powertrain fitted in the aft fuselage of an adapted Cessna 337 Skymaster, dubbed Cassio 1, in October 2020. The powertrain design combines three 60kW electric motors with a Nissan combustion engine, all attached to a common propeller shaft. Its concept is for the electric motors to be used for take-off, landing and primary flight, and for the internal combustion engine to serve as a range-extender, battery recharger and back-up.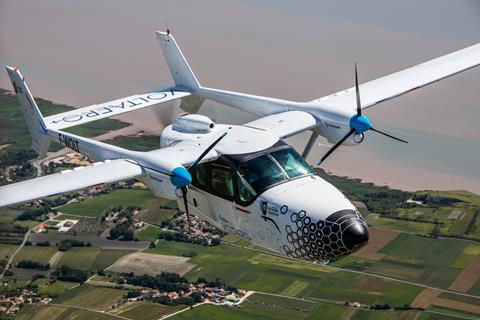 VoltAero's Cassio powertrain is being certified on the Cassio 1 and will provide the electric-hybrid propulsion system for use in a clean-sheet family of three aircraft from the five-seat Cassio 330 to the six-seat 480 and the 10-12-seat 600. "We have been flying for two years now and we have a powertrain that has been incertification since October 2021," Botti says.
Certification of the Cassio 330 is expected in the second half of 2024, with production aircraft being delivered by the end of that year, Botti says. Like others, this is later than planned – an early 2023 entry into service date was mooted back in 2020. "The big reason [for the delay] is the requests from EASA for the proof from the safety standpoint, including batteries, which are the weak link. They are very picky, and rightly so, on the batteries," Botti says.
CLEAN SHEET
"We are willing to sell our technology of hybrid modules – for example, if someone wants to convert a [Cessna] Caravan and they can do the refurbishment themselves," Botti says. However, VoltAero will not enter this market, because it wants to take "full advantage" of a clean-sheet design that is optimised for the chosen propulsion system and airframe configuration, he says.
Ampaire's development of the hybrid Eco Caravan is a "practical and compelling" approach that brings speed to market with the promise of delivering emissions reduction long before an all-electric or hydrogen type is service-ready, says Susan Ying, senior vice-president global partnerships at the US firm.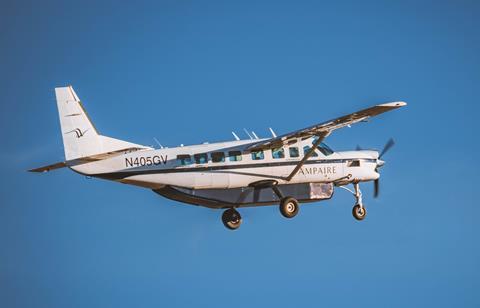 The inherent advantage of a hybrid – with its use of a combustion engine that is smaller and lighter than the aircraft's original engine – is that the overall weight of the powertrain, even taking into account the batteries and electric motor, will be drastically less than an equivalently sized all-electric design, Ying explains.
Critically for Ampaire, the learnings it has gained from demonstration flight campaigns in the UK and the USA in 2020 and 2021 with its Electric EEL aircraft, a modified Skymaster, have confirmed its hybrid approach and rejection of the all-electric route, she says.
From its operational experience, the challenge of ensuring 30-45min of fuel reserves with these novel propulsion types in case of diversion for reasons such as bad weather became crystal clear. "For a nine-seat aircraft, the laws of physics dictate you have your battery for 30 minutes [reserve]," Ying explains.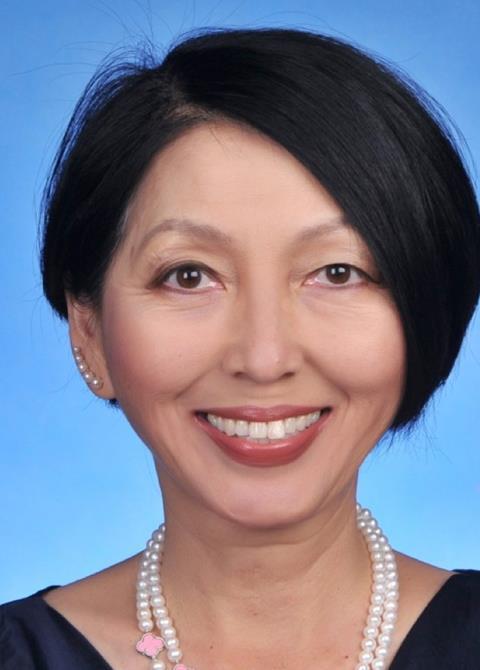 "With today's technology, and that will be there for the next two to five years, the reserve requirement alone for the battery is 2,000lb [907kg]," Ying says. Add the weight of passengers and baggage and "you basically kill the business case. No matter if your trip is one mile or 200 miles, you really don't have the capacity to make a buck," she adds. "We saw this from very early on and that's why we decided to do the hybrid."
Ampaire has been working with the FAA on approval for the Eco Caravan conversion for a year, Ying says. Past aircraft modification projects have taken one to two years to gain a supplemental type certificate (STC) for replacing the engines in an existing airframe, she says. "So, we think it will take three years because we have new disruptive technologies. We are estimating certification completion by the end of 2024."
The hybrid-electric route is one Pipistrel will take with a version of its in-development Panthera four-seat general aviation aircraft before the end of the decade. The tiny Slovenian aircraft manufacturer, founded by Ivo Boscarol in 1989, is a pioneer in electric aircraft, having flown the Taurus Electro, the world's first two-seat fully-electric motor glider, in 2007.
FIRST CERTIFICATION
It is also the only manufacturer producing an all-electric aircraft "you can buy and take home and use today", explains the company's group chief technical officer, Tine Tomazic. He is referring to its two-seat Velis Electro, a pilot trainer that became the world's first type-certificated electric-powered aircraft in 2020. To date, about 75 Velis Electros are in operation, with aircraft serial number 102 on the production line when FlightGlobal talked to Tomazic in mid-November.
Tomazic likens Pipistrel's approach of bringing the Velis Electro to market to the way the pharmaceutical industry certifies a new drug using clinic trials. "For us, it really mattered that we were able to pursue a staged approach that was collaborative, to have what you would call pre-production aircraft out with actual customers and stakeholders, and through their feedback shape what is now a type-certified product," he says.
For Tomazic, the relatively slow pace of electric aircraft development is not down to technical progress, but for another reason. "What was slower was essentially the process of bringing these products to the market through certification," he says.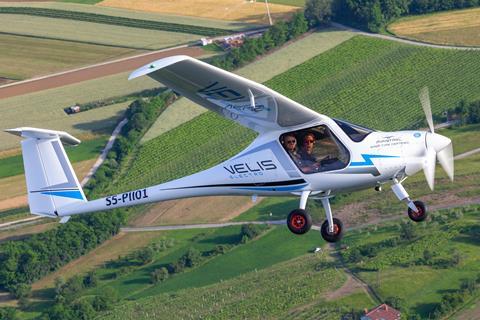 "The whole discussion about what constitutes a safe product with the regulator took longer than expected," Tomazic says. "But looking back, that's not a bad thing. The more people you expose your design and your rationale to, the more adjacent thoughts you will get – some of them are outrageous, but some of them are interesting and help you understand that you have perhaps completely disregarded a certain aspect."
ZeroAvia chief executive Val Miftakhov says his aim when the company was formed in 2017 was for the first service entry of an aircraft featuring its certified hydrogen-electric powertrain in 2023. That target has slipped by around two years, partly because of delays caused by the pandemic, and partly down to understandable conservatism from airframers becoming comfortable that the technology is real, he explains.
Additionally, "I think we have probably underestimated the amount of regulatory scrutiny that would be required," Miftakhov says. "There was a lot of good education, good collaboration and workshopping involved with regulators and I think we are getting to a good place, but it took us some time. A lot of the regulators did not really have a lot of experience with even the electric part of technology, let alone the hydrogen side."
ESSENTIAL STANDARDS
Tomazic echoes the comments about the need for close collaboration with certification bodies and encourages more players in this sector to get involved in helping establish the essential standards these aircraft and the surrounding infrastructure need to enable them to operate successfully. It is not a competitive issue and will pay dividends in bringing industry stakeholders in general and specifically large OEMs on board. "It would be helpful if people who are serious about productising their efforts would join such groups earlier," he notes.
The established aerospace players are paying more attention to these emerging technologies, and the companies developing them. "It's incredibly important, because it is a voice of confidence about the technology and our market," Tomazic says. "It also represents a certain elevated security around thewhole thing."
US firm Textron, which owns the Beechcraft and Cessna brands under the Textron Aviation banner, has recognised the leadership of Pipistrel in this space and acquired the firm in April 2022. "If you look at the silos now, there are tiny companies who want to prove to a Rolls-Royce or Safran that they can do a better engine," Tomazic says. "They might. But even if they do not, there is still a pathway for these people and innovations, perhaps to be absorbed by a tier one giant."
Reviewing the ambitions of the leading players, the indications are that Ampaire and VoltAero with their hybrid-electric designs will follow Pipistrel with in-service models in the conventional aircraft category around 2025. Eviation's all-electric Alice is set for service entry from 2027.
In the hydrogen-electric powertrain game, two of the most advanced players are Germany's H2Fly, and ZeroAvia. Production aircraft featuring their technology are likely to arrive in the second half of the decade. They believe that using hydrogen fuel cells rather than batteries to power electric motors is attractive because hydrogen offers the prospect of zero-emissions flying and sidesteps the performance limitations of conventional batteries.
GAS POWER
As ever, the leaders are the ones that have flown an aircraft with the new technology. H2Fly's origins date back to the first manned flight of a hydrogen-powered aircraft – the tiny Antares in 2009 – and the firm is now on its sixth-generation hydrogen-electric powertrain, says company founder and chief executive Professor Josef Kallo.
Joby Aviation-backed H2Fly is modifying its twin-boom HY4 demonstrator aircraft, which is currently operated with pressurised gaseous hydrogen, to receive a liquid hydrogen tank. This will double the range of the HY4 and is a critical milestone in its pursuit of longer-range zero-emission flight. Ground-testing of the aircraft will take place in early 2023, with first flight later in the year.
In September, ZeroAvia and Textron Aviation signed a joint development agreement to obtain a STC to retrofit the Grand Caravan with ZeroAvia's ZA600 hydrogen-electric powertrain. Certification could happen as early as 2025.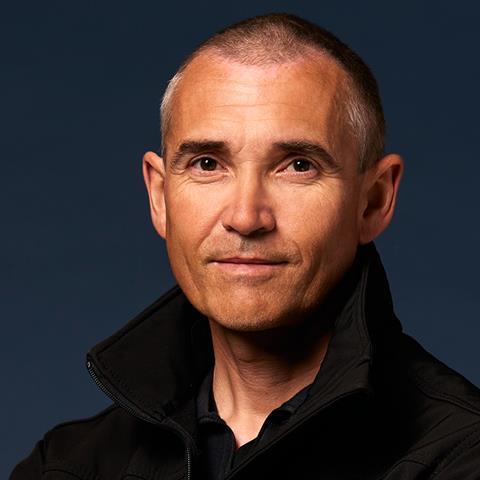 Miftakhov says the company has performed full take-off speed and endurance tests with its ZA600 powertrain installed on a Dornier 228 demonstrator, and is anticipating the green light from the UK Civil Aviation Authority to make a first flight within a month.
As the months tick by, the pioneers in this space are making the vital first flights with their aircraft. "At H2Fly we have always been focused on delivering and demonstrating new technology, rather than just talking about it," Kallo says.
"We are able to say 'been there, done that'," says Botti of VoltAero.