Safran plans to introduce four new turboshafts to the helicopter industry in 2020 as part of an effort to grab new market share.
The company gained certificates for its Arrano, Aneto, and Ardiden 1U and WZ16 turboshafts in 2019.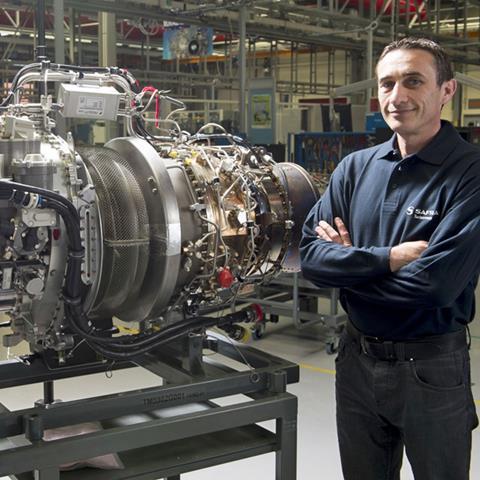 The Arrano will power the new Airbus Helicopters H160 medium-twin. The Aneto will power Leonardo Helicopters AW189K super-medium twin. The Ardiden 1U is to power Hindustan Aeronautics Limited's new Light Utility Helicopter. The WZ16 was developed jointly with Aero Engine Corporation of China, and is based on the Ardiden 3C. The engine is intended for Aviation Industry Corporation of China's new AC352 medium-twin helicopter, which is based on the Airbus Helicopters H175.
Safran chief executive Franck Saudo says the new turboshaft models are also part of a reinvestment effort started about a decade ago to modernise the company's portfolio.
"You have to look back more than 20 years to find another year in the history of our company when we certified four new engines in a given year, and that was 1997," says Saudo.
Each engine addresses different segments of the market, he says.
The Arrano has 15% less fuel consumption and is designed to be easier to maintain requiring 40% less maintenance hours, says Saudo.
The Aneto provides 25% more power for the AW189K, especially in high and hot conditions, compared to the current GE CT7-2E1 on the original AW189.
The Ardiden 1U and WZ16 could help the company seize more market share in the Indian and Chinese helicopter markets.