The US Army's Improved Turbine Engine Programme (ITEP) is scheduled to receive a critical design review in mid-June.
Development of the GE Aviation T901-GE-900 turboshaft was delayed by two weeks due to coronavirus disruptions, but is still ahead of schedule, says US Army Colonel Roger Kuykendall, Aviation Turbine Engines project manager, on 7 May.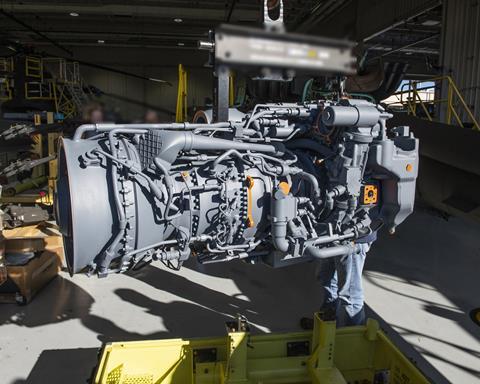 "We continue to monitor and assess [risks] daily, in conjunction with [GE Aviation] to minimise future impacts," he says.
ITEP is the designated engine for the US Army's forthcoming scout helicopter, the Future Attack Reconnaissance Aircraft (FARA). Bell's 360 Invictus and Sikorsky's Raider X are competing in the FARA development programme. The service wants a new rotorcraft designed, built, tested, flown and fielded to its first unit by 2028.
The T901 will also replace T700 turboshafts that power the US Army's Boeing AH-64 Apache attack helicopters and Sikorsky UH-60 Black Hawk utility helicopters. The service plans to install T901s into 1,300 UH-60s and more than 600 AH-64s after 2025.
The new ITEP engine is to be 50% more powerful – 3,000shp (2,240kW) – 25% more fuel efficient, and provide a 20% longer design life over the T700.
It should also be able to maintain performance at 6,000ft and 35°C (95°F). US Army helicopters have previously struggled to fly in those conditions, which are commonly found in hot and high-altitude countries like Afghanistan.
For a UH-60 carrying nine troops that means a range extension of 161% to 141nm (261km). The utility helicopter's payload would be increased 150% to 2,680kg (5,920lb) over a distance of 30nm, according to GE Aviation.