The Jamaica Defence Force has signed a purchase agreement with Bell to buy six Bell 505 helicopters.
The light single-engined rotorcraft will be configured to support public safety missions on the island, in addition to being used by the Jamaica Defence Force's Military Aviation School to train helicopter pilots, Bell said on 8 February.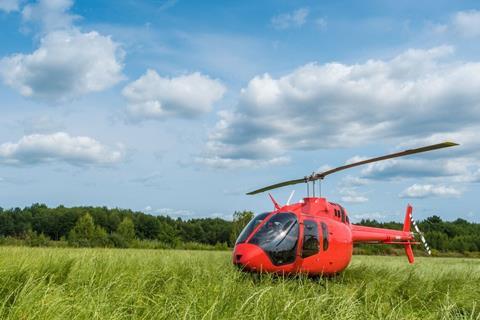 The Jamaica Defence Force's current fleet of Bell helicopters performs search and rescue missions, medical evacuations, natural disaster relief missions and national security and military training roles, says Bell. The Jamaica Defence Force has three Bell 407s, one Bell 206, two Bell 412s and seven Bell 429s in service, according to Cirium fleets data. Those aircraft have an average age of eight years.
The Bell 505's "similarities with the Bell 429 platform allow for a smooth pilot transition as [the Jamaica Defence Force] begins training operations," Bell says. "With a Garmin G1000, the platform shares similar avionics with [Jamaica Defence Force's] fixed-wing trainer aircraft and reduces pilot workload."
The five-seat 505 has a maximum cruise speed of 125kt (231km/h) and an internal useful load of 680kg (1,500lb). Its range at long-range cruise speed is 306nm (566km) and it has a maximum endurance of about 3.9h.