Russian Helicopters has showcased the latest production versions of a pair of its attack helicopters at MAKS this week, with the Mil Mi-28NM and Kamov Ka-52M making their public debuts at the Zhukovsky event.
External changes are the most obvious differences over previous versions – the nose on the Mi-28MN is shorter and the Ka-52M gains a targeting pod under its port-side stub wing; both are driven by weapon updates.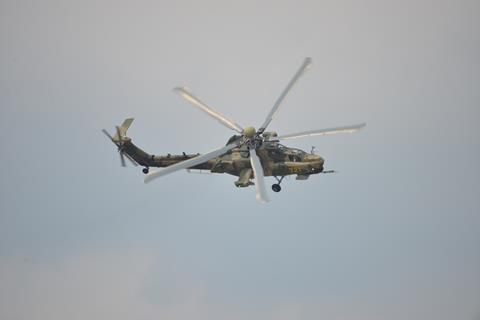 Alterations to the nose of the Mi-28MN were enabled by the removal of the antennae for radio guidance of older-generation 9M114V Shturm missiles, which have been phased out.
Meanwhile, improvements to the Ka-52M went ahead to reflect the Syrian war experience, which highlighted the need for a longer-range guided missile to fully exploit the potential of the rotorcraft's advanced sensor set.
To enable guidance of such weapons, the Ka-52M needs the new targeting pod, which seems to be bolted-on rather than suspended on a pylon. Apart from an evolved Vikhr laser-guided missile, the Ka-52M is reported to have test fired a heavier and longer-range missile, referred to as "Item 305".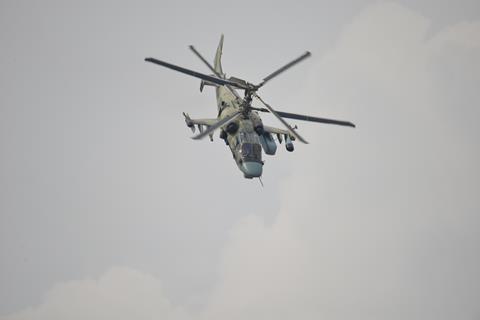 Analysts have suggested this could be an air-launched version of the 9M123 anti-tank missile originally developed for ground operations.
Another planned addition to the Ka-52's arsenal is the Hermes-A, which has a maximum range of 54nm (100km). The new air-launched weapons feature multi-spectral target seekers using laser, elctro-optical, photo-contrast and thermal imaging technologies.
Completion of acceptance trials for the Ka-52M is expected next year.