Warsaw intends to buy between four and eight new helicopters to replace its navy's Kaman SH-2G Super Seasprite maritime rotorcraft, which are to be withdrawn from use due to a lack of technical support.
Cirium fleets data shows that the Polish navy has an active fleet of four SH-2Gs, each aged at almost 30 years.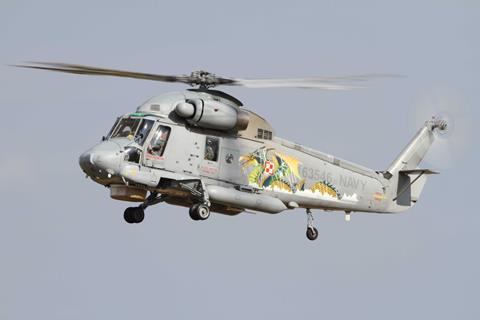 The Polish defence ministry's armaments inspectorate will conduct a technical dialogue process between May and July 2020, seeking information to support a multi-purpose naval helicopter contest, named Kondor. This activity will include assessing requirements for the aircraft's weapon, communication, navigation, electronic warfare and survivability systems, and estimating programme costs.
Warsaw's requirement will be for an anti-submarine warfare rotorcraft with a maximum take-off weight of less than 6,500kg (14,300lb), with candidates likely to include Leonardo Helicopters' AW159 and a version of the W-3 Sokol produced by the same company's PZL Swidnik subsidiary.