Integration of domestically produced weapons onto Serbia's fleet of newly acquired Airbus Helicopters H145Ms is nearing completion.
Live firings of unguided S8 80mm (3.1in) rockets from the platform were performed on 19 December at the Nikinci test range in the north of the country using Serbia's fifth and final example of the light-twin.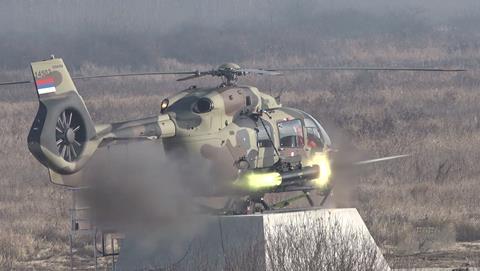 Belgrade's defence ministry says the weapons integration work, conducted by Airbus Helicopters, is now in its "final phase", with the air force's H145Ms also gaining a 12.7mm podded machine gun.
The armaments have been integrated with the HForce targeting and mission management system on the platform.
Separately, Serbia in early December received four Mil Mi-35 attack helicopters from Russia.
Delivered via an Antonov An-124 transport, the Mi-35s will be operated by 714 combat helicopter squadron from its Ladevci-Morava base.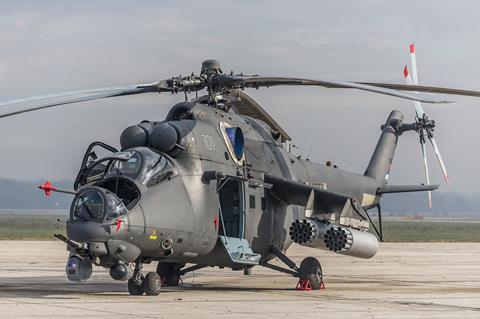 Serbia has not previously fielded dedicated attack helicopters, although it has armed both Mi-8 transports and licence-built Aerospatiale SA341/2 Gazelles.
The weapons package for the Mi-35s includes anti-tank missiles, unguided 80mm rockets, machine guns and 23mm cannon.