A Sikorsky-Boeing team has submitted its Defiant X rotorcraft proposal "early" for the US Army's Future Long-Range Assault Aircraft (FLRAA) programme.
The bid comes as flight testing continues on the team's SB-1 Defiant demonstrator, a compound co-axial helicopter upon which the proposed Defiant X is based, the companies said on 7 September. Data already gathered from the SB-1's flight testing regime was included in the team's proposal to the US Army.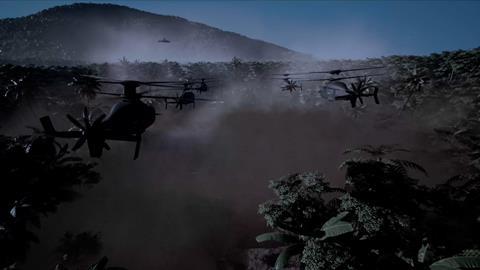 The Sikorsky-Boeing team did not say why it chose to submit the FLRAA proposal "early". The SB-1 did not fly until 2019, due to issues with its composite rotor blade manufacturing process and transmission gears.
The Defiant X is competing against Bell's V-280 Valor, a tiltrotor that wrapped up 3.5 years of flight testing in June. Bell has yet to announce the submission of its proposal.
While the V-280 has a higher maximum cruise speed, the Sikorsky-Boeing team emphasises the Defiant X's performance during landing and take-off.
"Defiant X delivers speed where it matters, survivability, unsurpassed power, manoeuvrability, superior handling in any environment and lower lifecycle costs – while operating in the same footprint as the [Sikorsky UH-60] Black Hawk," say the companies.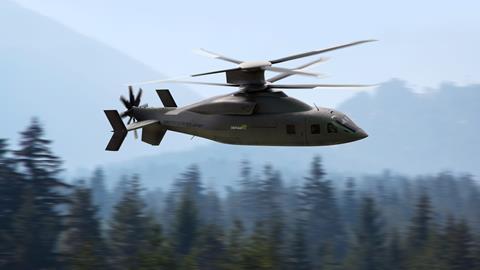 FLRAA is intended to be a utility rotorcraft replacement for the Black Hawk. The service wants the next-generation rotorcraft to have a maximum cruise speed of 280kt (519km/h). It also wants the aircraft to have an unrefuelled combat radius of 300nm (556km), and a one-way unrefuelled range of at least 2,440nm.
The Defiant X closely resembles the SB-1 demonstrator, although the Sikorsky-Boeing team unveiled in January a few subtle changes to its shape.
The proposed helicopter's exhaust outlets are covered with a shroud to reduce its infrared signature, a precaution against infrared-homing missiles.
While the SB-1 has two mid-section wheels and a tail wheel, the Defiant X has a nose wheel, two mid-section wheels and a small wheel under the tail. The trailing edge of the vertical stabilisers on the SB-1 was straight, but has been changed to a V-shape on the Defiant X.
The US Army is expected to issue a production contract for FLRAA in 2022. It wants to field its first example of the utility rotorcraft no later than 2030.