Sikorsky and Boeing submitted final bids for Germany's New Heavy Lift Helicopter programme, known as Schwerer Transporthubschrauber, on 13 January.
Sikorsky put forward its new CH-53K King Stallion heavy-lift helicopter. Boeing bid its CH-47F Chinook heavy-lift helicopter.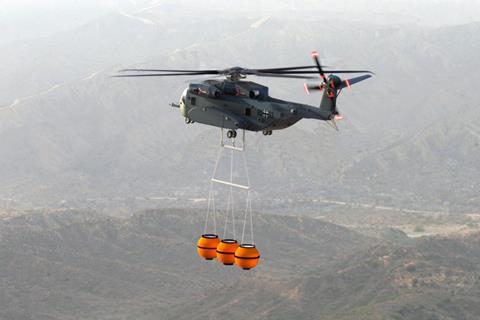 The companies expect a contract award from the Bundeswehr in 2021 for 44 to 60 helicopters, including sustainment and training services.
The heavy-lift competition is intended to replace the German air force's CH-53G helicopter, an aging rotorcraft built under license by VFW-Fokker during the Cold War. The Luftwaffe operates 78 examples of the CH-53G, with a fleet average age of 48.5 years, according to Cirium fleets analyser.
Sikorsky's CH-53K is the newest variant of the CH-53 series and is on order with the US Marine Corps. The three-engined helicopter is capable of lifting a 12,200kg (27,000lb) external load over 110nm (204km), according to its manufacturer.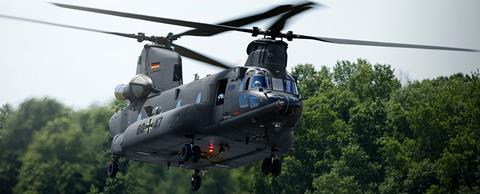 Boeing's CH-47F is operated by a number of countries around the world, but primarily is the workhorse of the US Army. The twin-engined, tandem-rotor helicopter can carry 11,800kg slung under its carriage, according to the US Army.
Both US firms are including German partner companies as part of their bids, for example, as component suppliers or service subcontractors, in an effort to sway Berlin's decision.