The US Air Force (USAF) named its intercontinental ballistic missile base security and support helicopter, the Boeing MH-139A, the "Grey Wolf" on 19 December.
The MH-139A is the military version of the commercial Leonardo AW139 twin-engined, medium-sized helicopter. Built at Leonardo's Philadelphia, Pennsylvania factory, the helicopter's military components are added by prime contractor Boeing after initial assembly.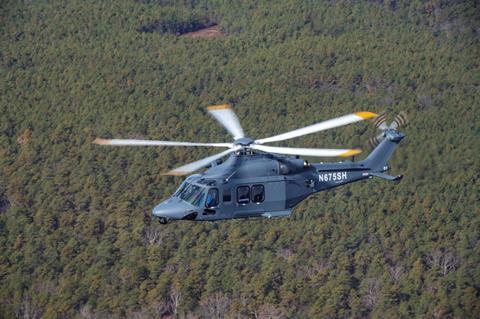 The helicopter is to be used by the USAF to protect and support the service's nuclear intercontinental ballistic missile bases in Montana, North Dakota and Wyoming. It will also be used for civil search and rescue, airlift support, National Capital Region missions, survival school and test support flights, says the USAF.
The name of the helicopter was announced by USAF General Timothy Ray at Eglin Air Force Base on 19 December. The first MH-139A was also received by the USAF at Eglin on 19 December.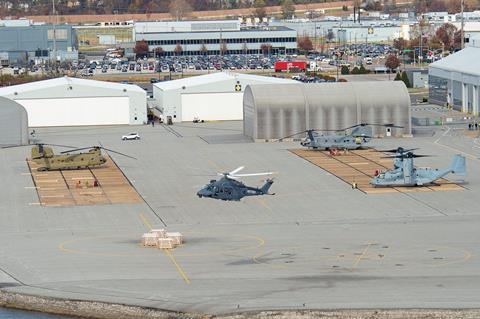 "'Grey Wolf' reflects how MH-139A aircraft will be deployed in packs to protect intercontinental ballistic missile bases for the US Air Force," Boeing adds in a tweet.
The service is to begin testing and evaluation of the type soon. The USAF is scheduled to receive four of the helicopters in total by February 2020.
The USAF plans to replace its fleet of Bell UH-1N helicopters with 84 examples of the MH-139A.
Including training devices and support equipment, the entire contract for the helicopters is worth $2.38 billion to Boeing. The company won the contract in September 2018.